As Covid-19 continues to require each of us to change how we live and operate, so too must our approach to the 2020 Uxbridge Studio Tour change and flow with the situation. 
Tour Update
Our artists are working hard to put together a unique selection of exciting digital content (to be released in September), and sincerely hope to be able to provide you with a modified version of a live art experience that you can safely enjoy while touring our community. 
It is essential that we follow Ontario guidelines regarding Covid-19 restrictions and as much as we would love to give you details of our plans for tour weekend right now, we find ourselves in a situation that calls for patience, creativity and perhaps a little last minute scurrying to put together a unique art experience for our visitors. 
So for now… know that we are working hard to bring you a modified version of our tour, though we may not know all the details as yet.
We will be keeping you up to date with our news with this Newsletter, but also follow us on Facebook, or Instagram for updates… or check out our blog for art news and tour updates as we draw near to September.
Stay Safe, Stay Healthy & Love Art In September!
Some News from our Artists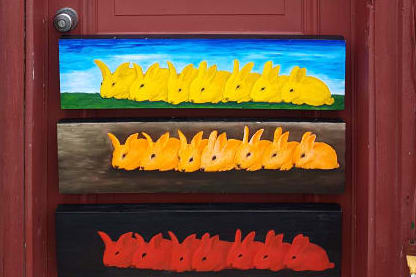 Painter Nancy Chalut takes an unusual approach to showing her work.
As members of the greater arts community, we visual artists are probably the least affected by the pandemic, in that we can keep working away in our studios, not needing an audience or performing venue. As long as we can get our materials, we are probably still working.
We are so sad to say Goodbye to Gerd Untermann.
In the late spring this year, the Uxbridge Studio Tour lost one of our favourite artists.
Gerd Untermann passed away after living with cancer for some time. You will know him as the warm and exuberant sculptor, living south of the township near Claremont.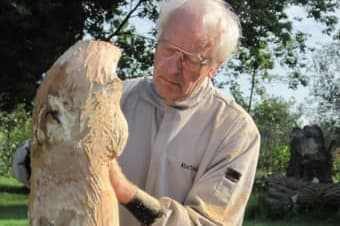 Going Big
Mark and the Military Industrial complex: Mark Ruchlewicz is once again tackling ambitious and challenging topics, and his paintings are growing in size to match his ambitions.
"His paintings have been featured in group and solo visual art exhibitions and his images have been published around the world."
Sorry to have missed Lynne McIlvride's Easter show? No worries, it's Easter in July at Lynne's studio this year.
"As promised, my postponed "Easter Art Show" is finally happening!! To err on the side of safety, it will be by appointment only now until July 26. Don't be shy to email me to make an appointment. I will either leave you alone or join you with a mask on and I ask you to wear a mask inside for the sake of anyone coming after you. "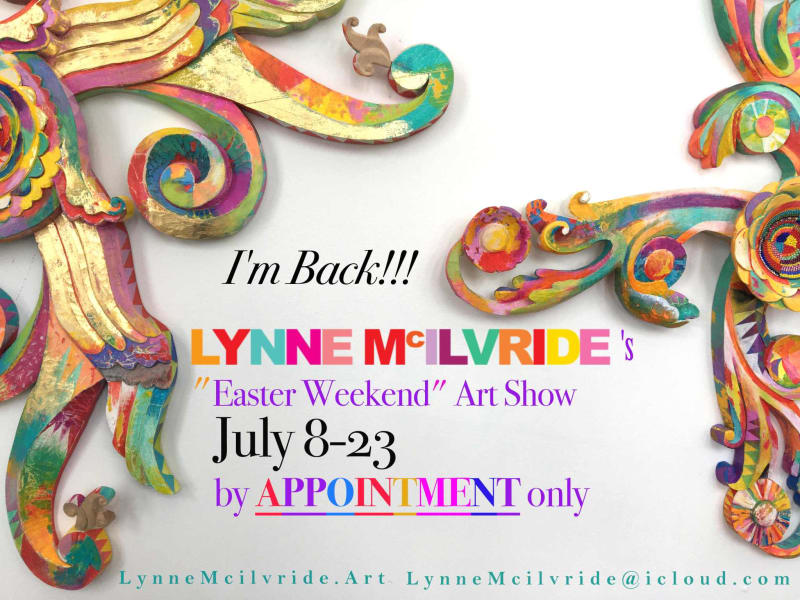 A good number of the artists in the tour are continuing to develop our relationship with Aurora Cultural Centre – our plan for a summer show this year, in their lovely exhibition space got derailed by the pandemic, but the organizers swiftly switched gears and created an awesome online exhibition that you can find here, and are also creating a series of online artists talks called Art Bytes.
Art. Food. Drink. Adventures. Uxbridge is the place to be the third weekend of every September.
Experience the beauty of North Durham as you enjoy a self-guided tour of our unique artists' studios tucked into forests, surrounded by farmland and nestled in the heart of historic downtown Uxbridge.