Gordon Reidt
ABOUT THE ARTIST
Since childhood, Gordon has had a passion and respect for all aspects of nature.
In 2005, Gordon began to explore stone sculpture and was immediately captivated. From that beginning, his sculptures developed a nature theme that still dominates his work today.
Gordon has had the privilege of working with local stone artists as well as Shona sculptors from Zimbabwe, Jade Artist Deborah Wilson in Vernon British Columbia, and has attended the Haliburton School for the Arts.
Gordon approaches each stone project with an open mind guided by the shapes and individual characteristics. Using a variety of available stones increases the challenges of working with new or unusual stones.
Each year, Gordon participates in a variety of studio tours and art shows. His regular studio tours include the Durham West Studio Tour, Uxbridge Studio Tour, Lake Scugog Studio Tour and the Stouffville Studio Tour.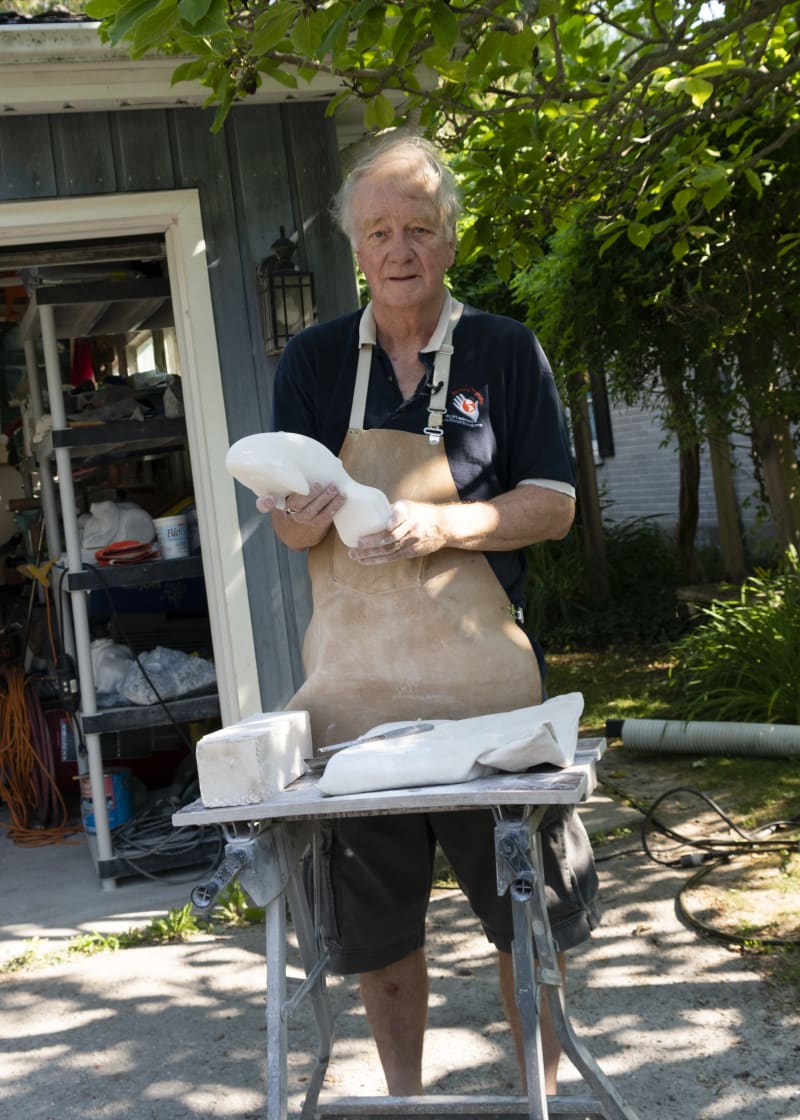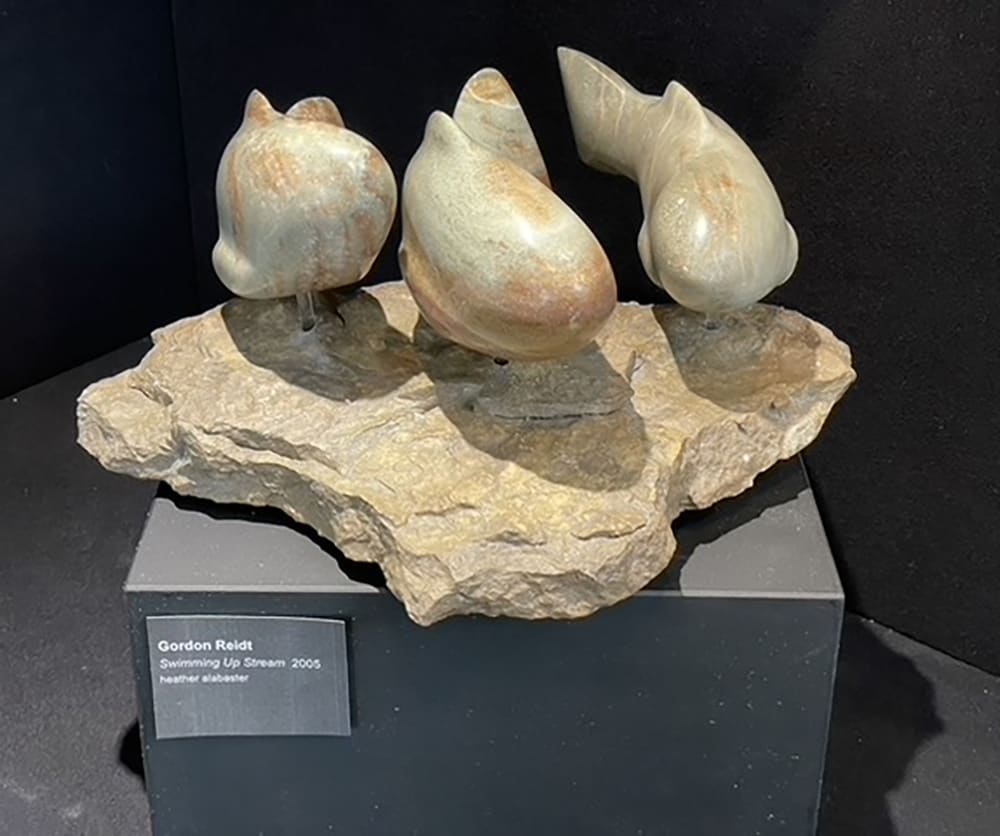 His art shows have included the Purple Turtle Arts Festival (The Briars), Doner Studio Art Show (Kingston), Canterbury Creative Arts Show (Scarborough) and the Kawartha Arts Fair (Bobcageon).
Gordon has taught sculpture for over 5 years and currently has 7 students. Gordon has also led student workshops for Whitevale School for the Arts (Whitevale) and the Scarborough Gem Club (North York).
Gordon supports local arts organizations and art galleries. Gordon has exhibited work at The Silverstone Art Gallery (Pickering), The Green Goose Gallery (Uxbridge), Nature on Main (Warkworth) and Imagine That Framing Gallery (Whitby).
Gordon exhibits in Juried Art Shows at Whitby Station Gallery, Newmarket Art Show Winter Mini 2021 and, the Latcham Gallery in Stouffville.
Gordon's work can be found in private collections across Canada and the US. In December of 2021, Gordon was awarded 3rd prize at a members  Juried Show at the Station Gallery.