Art on the Fringe
Art on the Fringe, showing at the Museum grounds, offers an addition to our Tour experience.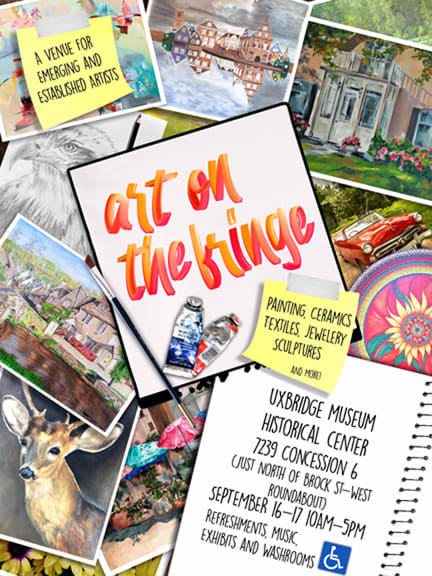 Even More Art to Discover
This is a great event featuring emerging and established artists displaying their work which includes paintings, ceramics, fibre arts, jewelry, sculpture and more. 
This is a wonderful collection of creative artworks.
As well as browsing and shopping with the artists, you can also purchase refreshments, listen to live music from a variety of local musicians and enjoy the wonderful scenery and heritage buildings … plus, exhibits, washrooms and parking are all accessible.