On Sept 29th - at the offices of our cherished sponsor Chestnut Park - we held our draw for this year's Passport to Art prizes. We are thrilled to congratulate the 5 winners of this year's draw plus the 2 bonus prize winners!
Passport to Art
2023 saw the return of our very popular Uxbridge Studio Tour Passport to Art brought to you by our primary sponsor Chestnut Park and the artists of this year's studio tour.
On September 29th we gathered in the beautiful offices of Chestnut Park to draw the names of our 2023 prize winners. 
Our Grand Prize Winner
$500 First Prize gift certificate towards art from any of our participating 2023 artists goes to Holly Edwards.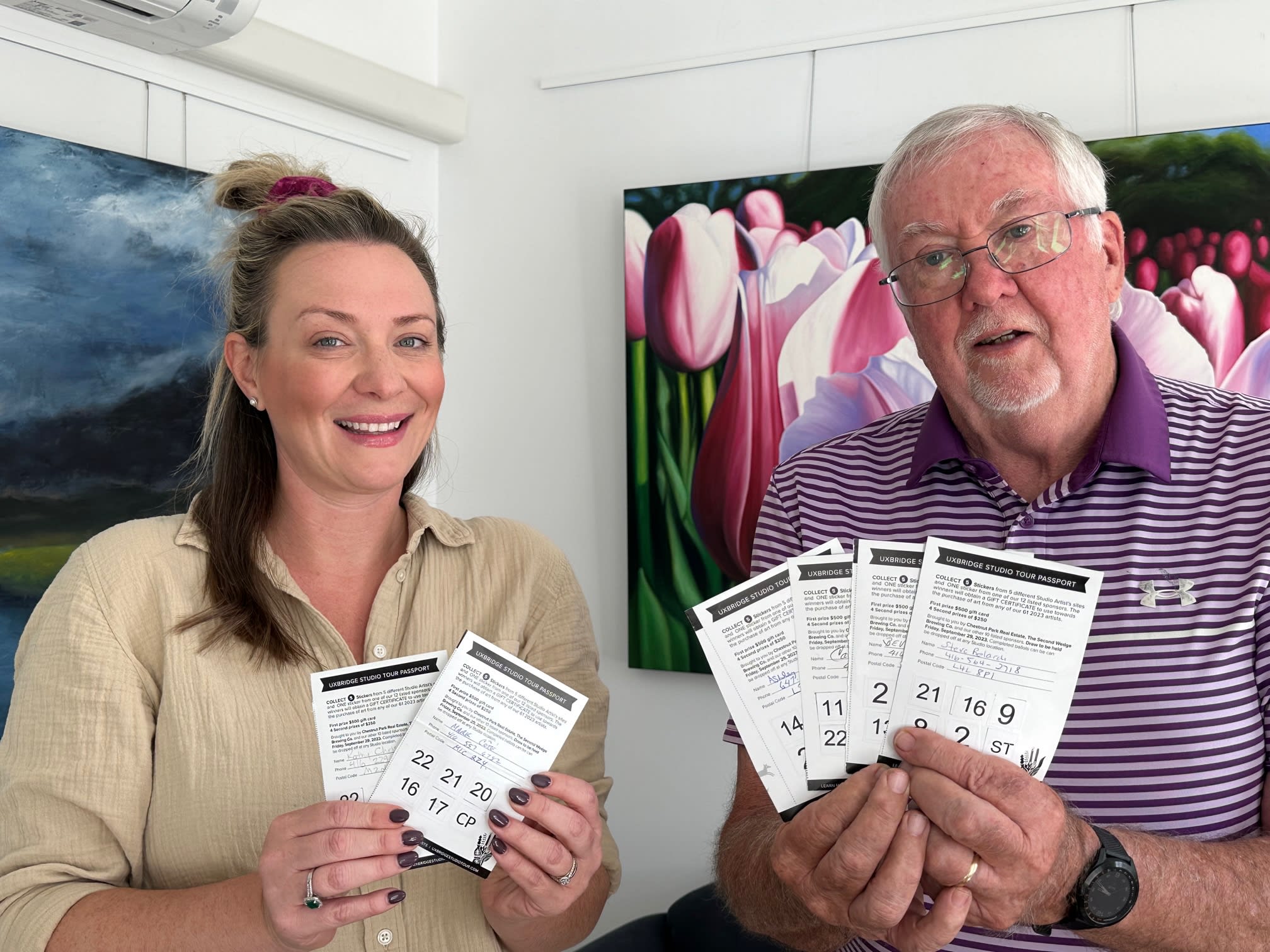 Our Other 2023 Winners
Our Four $250 Second Prize gift certificates towards art from any of our participating 2023 artists go to:
Steve Belardi
Ashley Rozelwk
Bev Cleaver
Carmel Brennan
Mark Cole was the winner of Slabtown Cider's bonus $250 Gift Certificate.
Kathy Christenson was the winner of The Urban Pantry's bonus $250 Gift Certificate.
Congratulations to All of This Year's Winners!
We would like to congratulate this year's winners and thank everyone who visited our studio and sponsor locations this year. We hope we will see you again next year.
A sincere thank you to the folks at Chestnut Park and The Second Wedge Brewing Co. for helping us make this year's tour such a wonderful success, and to everyone who dropped by our studios to visit us! We look forward to seeing you again next year. Be sure to join our mailing list, or follow us on Instagram or Facebook.