Fly Freeman
The constant exploration of new materials and scale make Fly Freeman's sculptures and functional artworks truly unique.
Experience Fly's Virtual Tour
ABOUT THE ARTIST
Fly Freeman is a sculptor who has been resident in Uxbridge, in Ontario since she arrived from Europe in 2001.
She arrived as a stone carver but has since expanded her sculptural practice to include many other materials, realizing that the same ideas can be explored with glass and wood as with tons of granite in a quarry.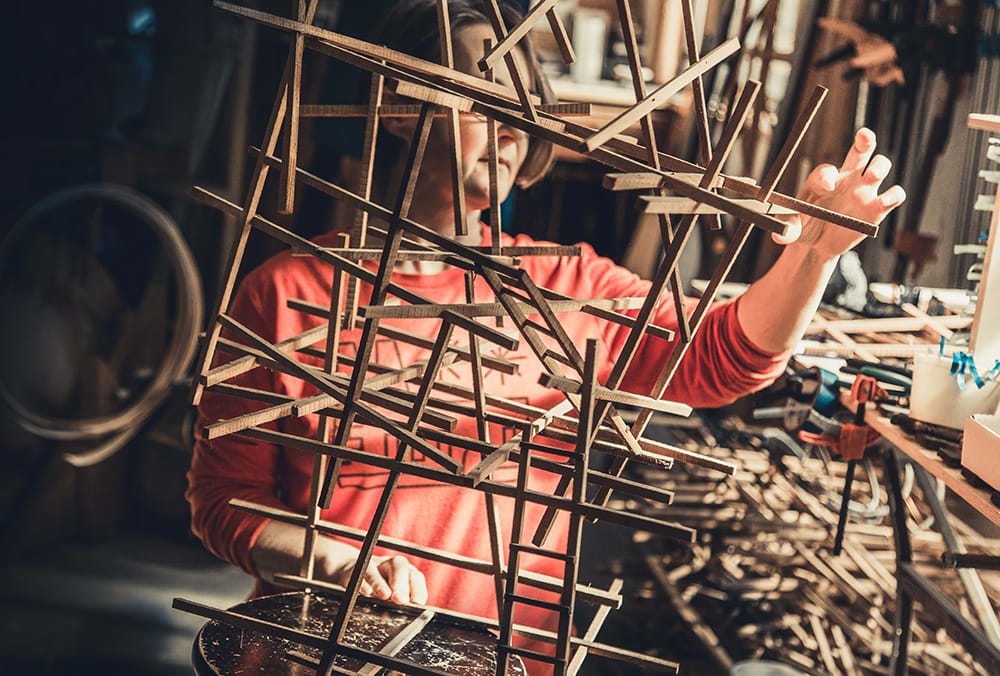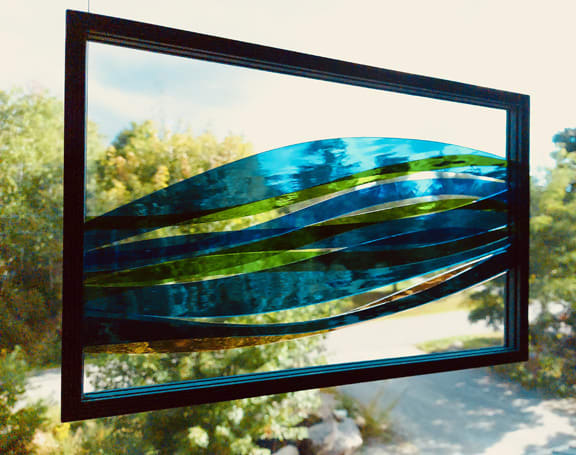 Her work investigates the unseen physical forces gravity and friction, balance and tension.
Canada has opened her up to a more extreme climate and series of works that look at summer thermals in the air; winter energy banked under dormant forms.
For 2023 Fly will be welcoming guests to view not only her own work but that of Ann Cummings, Tim Laurin and Sundown Dyes at her studio/gallery at the north end of Uxbridge.
To purchase a piece of Fly's work or discuss a commission piece contact Fly directly through her website, by email, or by giving her a call.
Studio 12 - 27 Sandy Hook Road, Uxbridge, L9P 1X2
flyfreeman.com 
flysculptor@gmail.com