Wixan's Bridge
A welcoming pub-style eatery in the heart of downtown Uxbridge, complete with outdoor patio.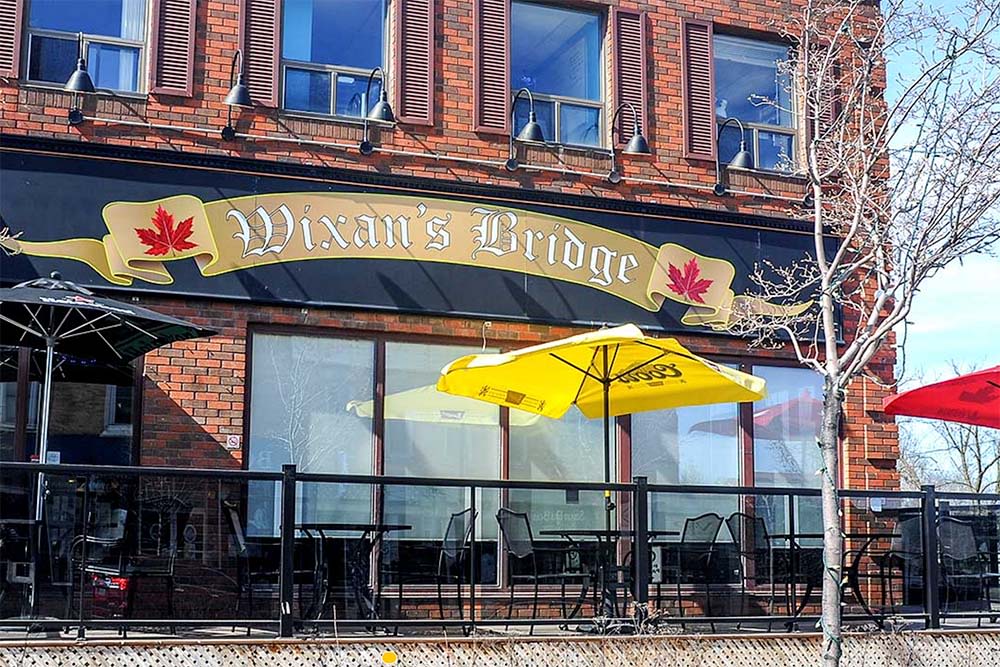 Family Friendly Dining
Wheelchair accessible, family friendly casual dining in the heart of Uxbridge.
Drop by for daily specials, all day breakfast, live entertainment, relaxing patio (weather permitting) and great service. Try some local brew from Uxbridge's Second Wedge Brewing Co.
Offering online ordering for pick-up or local delivery.
VISIT WIXANSBRIDGE.COM FOR MORE DETAILS
To find out more about Wixan's Bridge visit their website, or drop by and see this wonderful sponsor location for yourself. 
65 Brock St. W, Uxbridge, ON, L9P 1P5
905-852-1222
Visit website for menu, hours, and reservation details.