Kade Bolger
In the tradition of his grandfather, Kade Bolger creates unique and beautiful wood objects using a wood lathe and hand carving tools. 
ABOUT THE ARTIST
Kade Bolger is a self-taught and mentor-supported wood artisan living in Whitby, Ontario. He creates unique and interesting wood objects using a wood lathe and hand carving tools.
He grew up admiring his Irish grandfather's wood carvings and, at a young age, began carving whimsical houses. These early inspirations sparked his interest in trees, the unique features of each type of wood and the art of creating beautiful wooden objects.
In 2011 Kade joined the Durham Woodworking Club in Oshawa where he was introduced to the wood lathe through a Woodturning 101 Workshop. That workshop sparked a passion for woodturning that has since been mentored by the local and international woodturners. Since then, his production has included turned bowls, boxes, pipes, and canes created with exotic and local woods.
In recent years, Kade has branched into turning live-edge bowls and exotic wood boxes. He has been commissioned to create unique "theme" canes with integrated handles.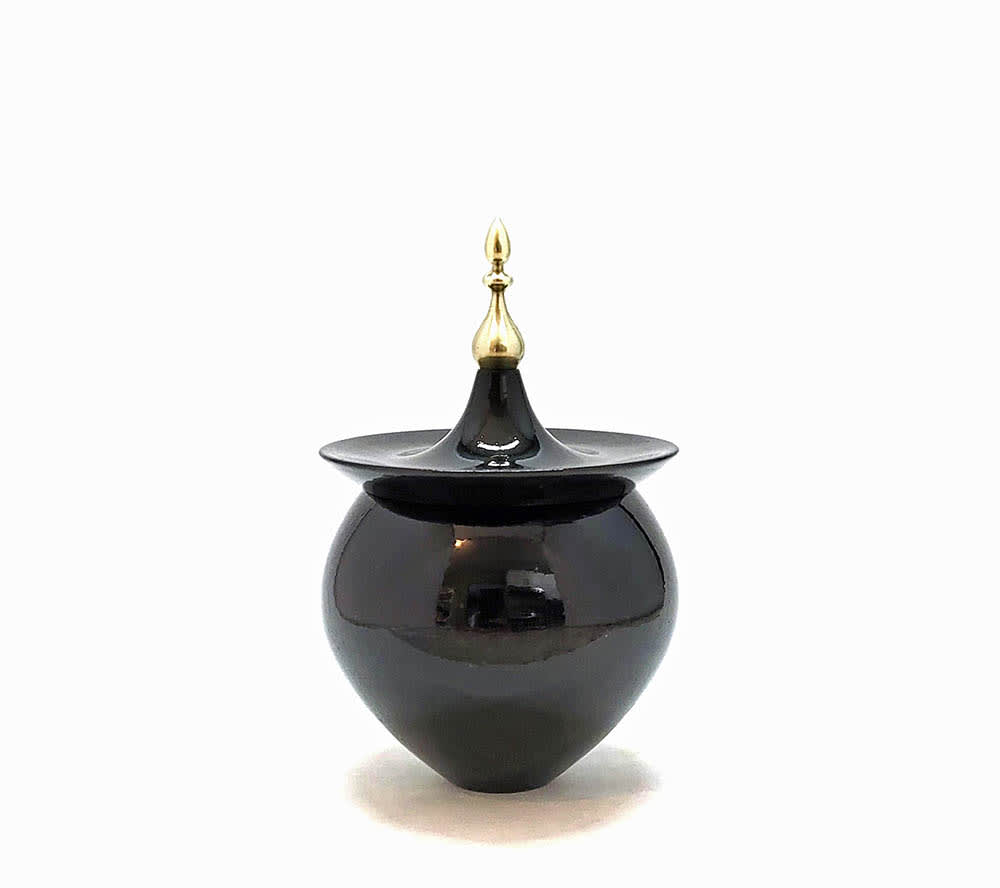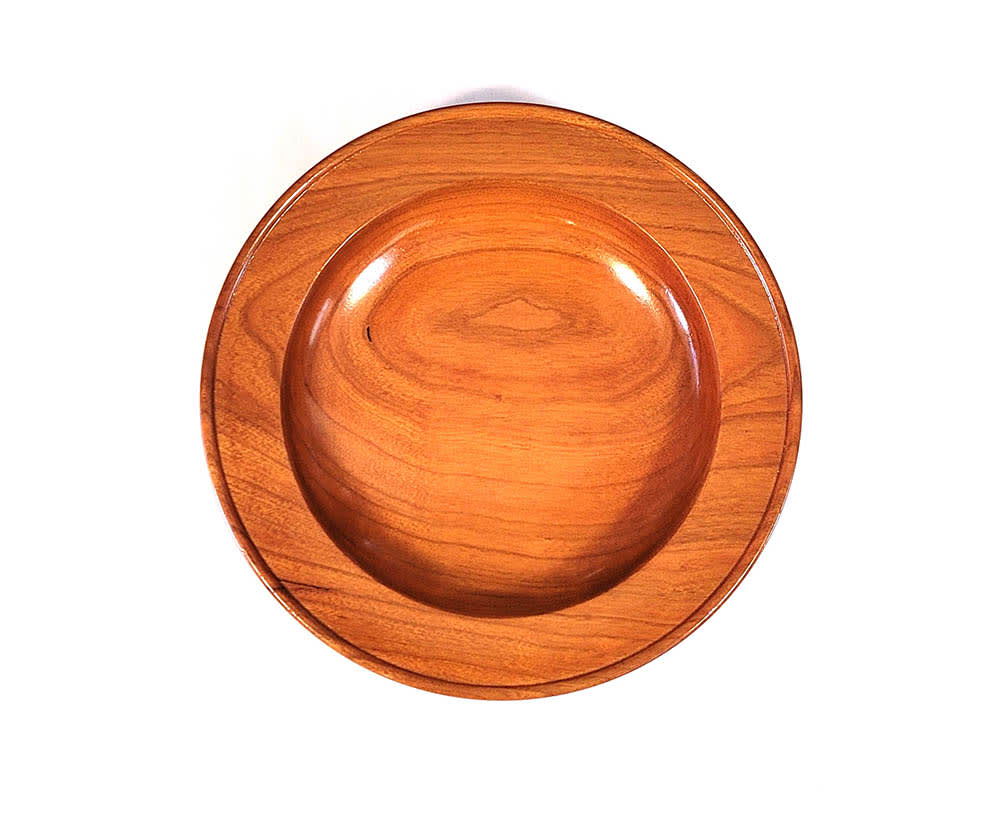 He has also been commissioned to turn Heritage bowls and platters from a special tree on a family property.
Kade's greatest achievements are the prestigious awards received from Woodturners Guild of Ontario in the categories of Intermediate (2015), Advanced (2016), Masters (2016, 2018) and Open (2017).
Similarly, images of a walnut bowl has been published as the Cover Image for World of Woodturning website (2016) and a juniper bowl was the Cover Image of Woodturners Guild of Ontario website (2016).
Kade is a member of good standing in several International Woodturning Organizations. In June 2016, Kade took private lessons with two Master Woodturners in Ireland (2016).
In October 2018, Kade attended the Association of Woodturners of Great Britain Conference at Yarnfield, England (2018) where his birch veneer woodturned box, "Le Feu (2018)" was chosen for the AWGB Travelling Gallery of 50 woodturned art objects to be displayed throughout the European Union and the United Kingdom for 2018 - 2020.
In 2020 the Wood Symphony Gallery accepted Kade's "Sweet Orange" box which was featured in the Exhibition: Inside the Box as well as "Butterfly" that was featured in the Exhibition: The Art of Giving.
Kade teaches privately in his home studio and demonstrates internationally on virtual platforms.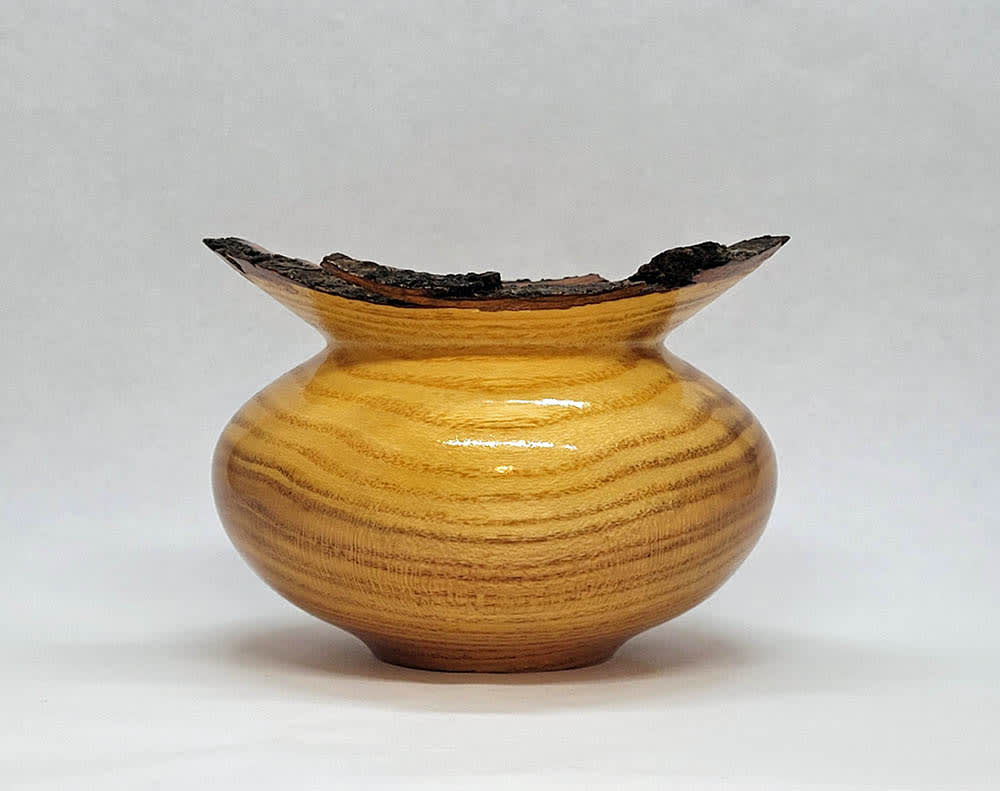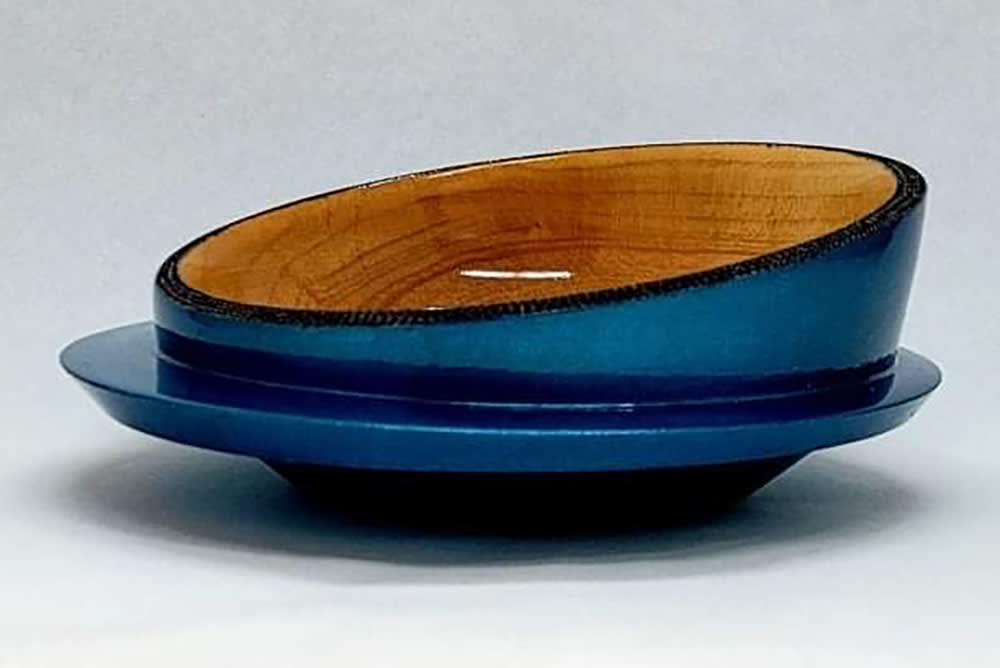 Kade displays his work at Studio Tours, Art Shows and Art Galleries. In 2020-2021 Kade presented interactive woodturning demonstrations on Zoom to woodturners around the world.
His most recent demonstrations can be viewed at www.kadebolger.com.
Kade's works are Canadian made without the support of any computer system. He aspires to be a "Craftsman of Distinction".
Kade is the 2022 President of the Durham Woodworking Club in Oshawa.