Hanneke Koonstra
Painter & Mixed Media Artist Hanneke Koonstra creates bright colourful watercolour and acrylic paintings depicting both local subjects and scenes from her travels.
Visit Hanneke's Website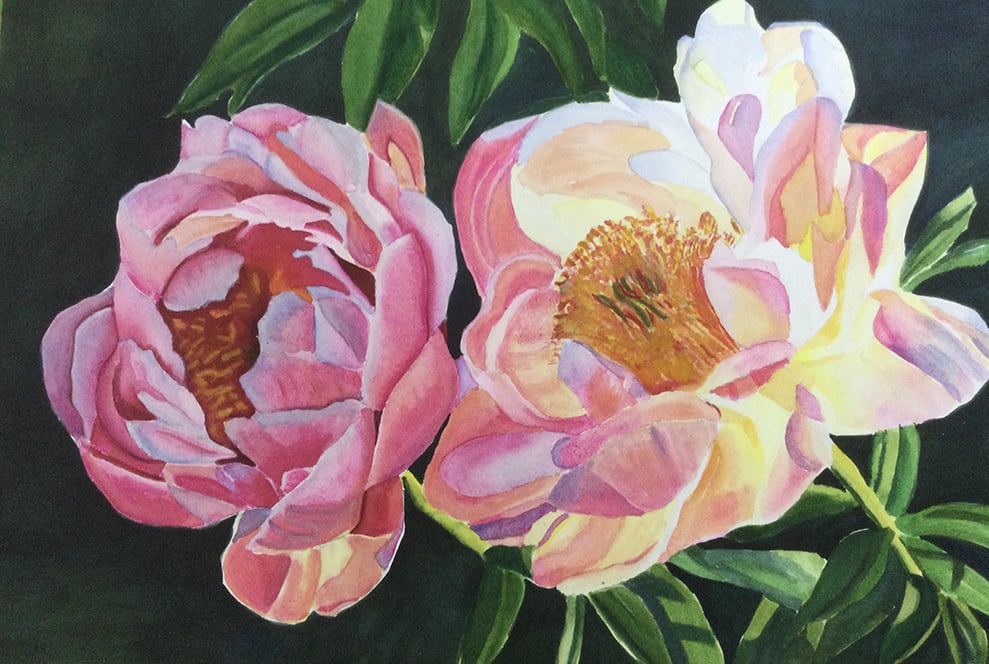 ABOUT THE ARTIST
Art has always been an important part of Hanneke Koonstra's life. As an elementary school teacher Hanneke instilled an appreciation for the arts in her students and encouraged them to express their talents.
Hanneke studied art at the University of Toronto as part of her teaching training. She has also attended many workshops to further develop her painting skills.
Watercolours are her main media but Hanneke also paints in oil, acrylic, and most recently has enjoyed experimenting with alcohol inks.
Hanneke's bright, colourful paintings are inspired by her rural Uxbridge property, her camping and European trips.
Her Dutch heritage comes out in many of her paintings.
She is constantly growing as an artist and her work has been in juried shows, local galleries, and are part of private collections in Canada, the U.S.A., and Europe.