Berna Kilic
Discover the vibrant swirling colours of Berna Kilic's lampworked glass beads. Art you can wear every day.
ABOUT THE ARTIST
Berna Kilic is a glass artist specializing in beads, jewellery and figurines.
She learned the process of making glass beads from various glass artists and workshops, and years of self practice.
Berna creates her beads one at a time in her studio in Georgetown, Ontario using the technique of lampworking. 
Lampworking is an ancient type of glass work that uses a gas fueled torch to melt clear and colored glass rods.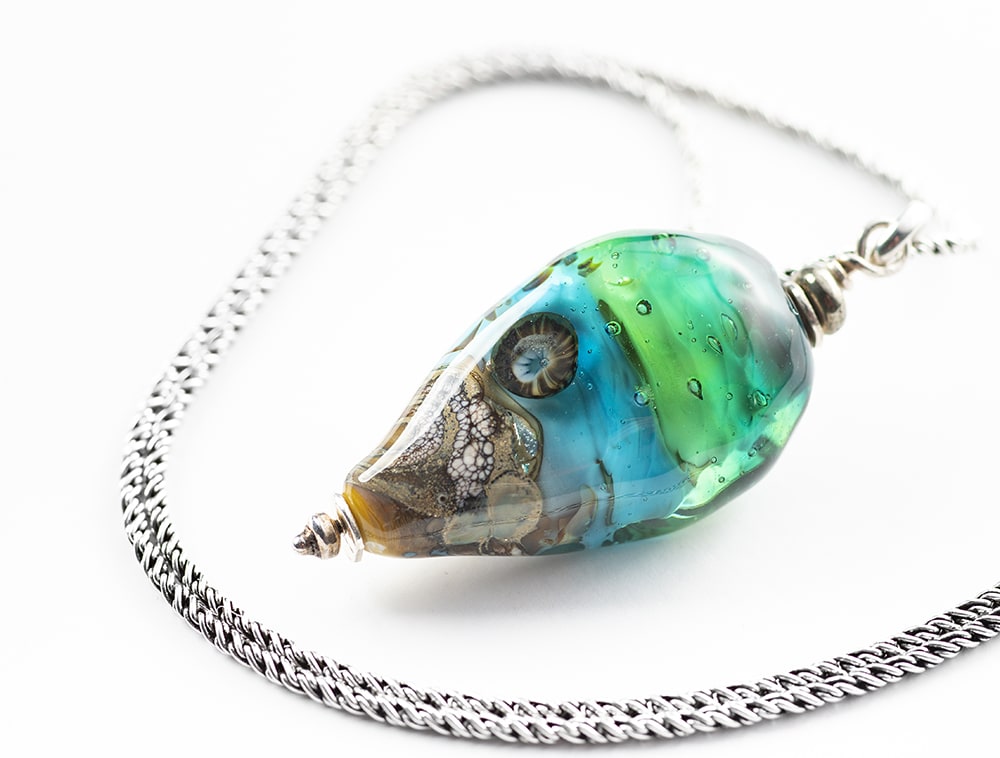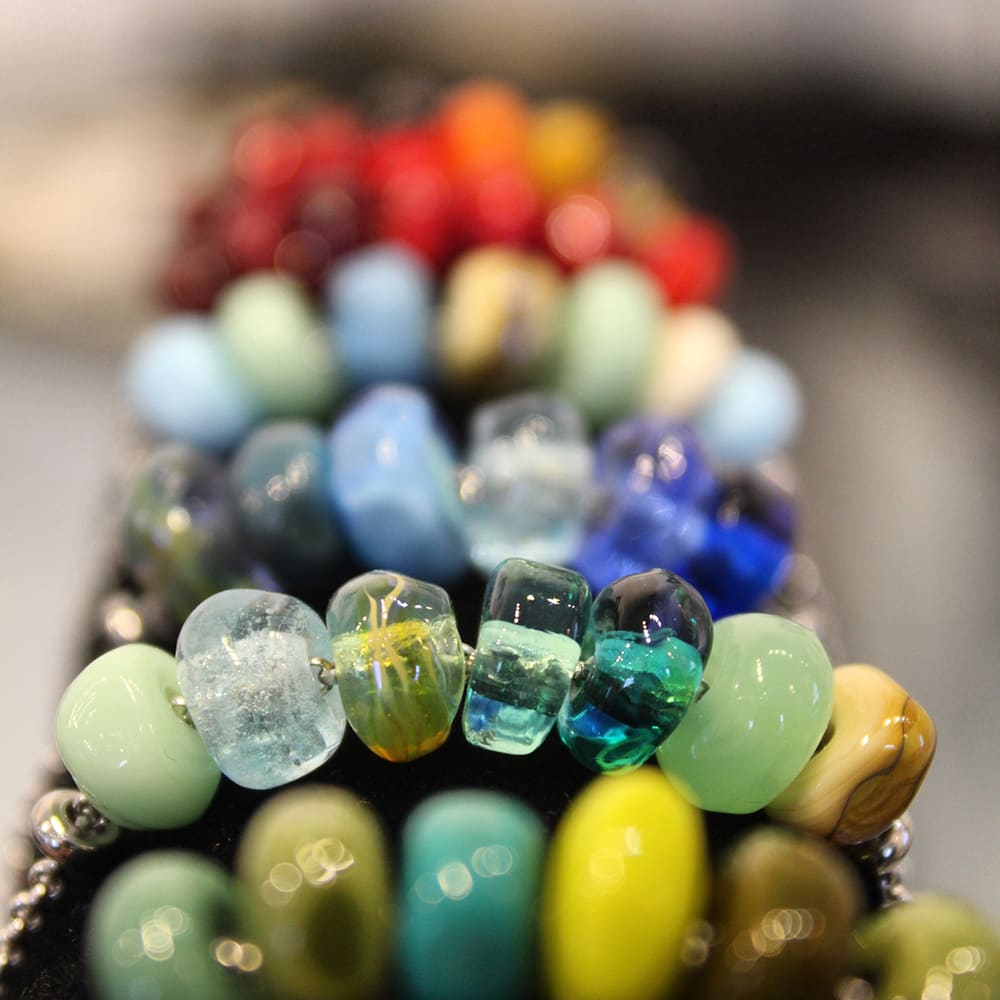 Once in a molten state, the glass is formed by blowing and shaping with variety of tools and hand movements.
The lampworked bead is then placed in a kiln and held at 950 degrees to anneal, which toughens the glass and reduces brittleness thereby making the glass bead stable.
Berna's work can be seen in her own studio and showroom at the Williams Mill Creative Art Centre in Glen Williams , on her website, and on her Etsy shop. Berna is also a proud member of Stratford Art in the Park