How to Share Your Story on Social Media
Thank you for allowing us to post a blog on the Uxbridge Studio Tour website. Your story is helping spread the word about our fabulous Tour and Artists!
---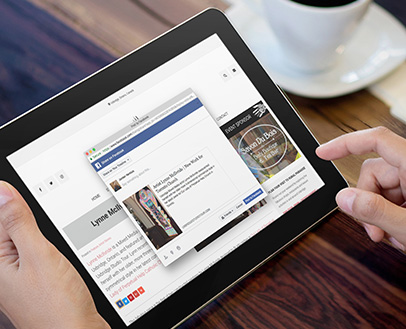 Share Your Story on Social Media
It takes only a few minutes to share your story through your personal social media accounts.
Open your story / blog on our website.
Click one of the social media share buttons in the top left of your profile page.
A window will pop up and ask you to log in to the social media account you've selected.
Once logged in, you' are given an option to say something about the post you're sharing.
If possible, include our hashtags in your comments.
#uxbridgestudiotour
#loveartinseptember
Click 'share' and the post will show up on your social media feed.
NOTE:
If you'd like to share your story on other social media networks, simply repeat this process.
Didn't See Your Social Network?
Click the plus sign on the far right of the social media share buttons.
At the bottom of the list it says, MORE... click that.
A window will open with a list of additional social media networks.
If you don't see your social media network, click LOAD MORE until you find it.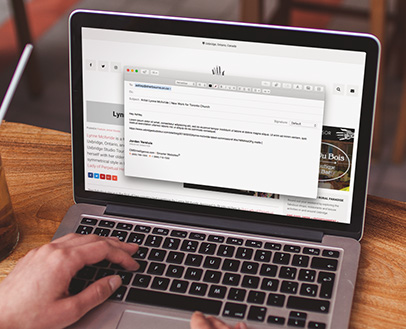 Email a Link to Your Story
If you'd like to take a more personal approach to sharing your story, you have the option to email a link to your contacts.
At the right of the social media share buttons, you'll see a PLUS (+) sign.Click that.
The second option is EMAIL.
A form will open, which has entered the story title as the subject link.
The link to your story is also auto-populated.
Enter the email addresses of the recipients, separated by commas.
Fill in your name.
If you'd like to send a note with the link, add it in the notes field.
With Gmail
Through the social media buttons, you also have the ability to share specifically through Gmail.
Under the Plus (+) sign at the right of the social media buttons, click the Gmail option.
Gmail will load – and if you are already signed it, it will open your personal account.
The email subject automatically populates, and the link to your story appears in the body of the email.
Fill in your recipients .
Click send.
Share Your Story From Our Social Media Feeds
We'll tell you when we're sharing your story on the studio tour Facebook, Twitter and Instagram feeds.
If you follow us, you can share your story right from our feed.
Go to one of our feeds.
Click share.
Add a caption, if you'd like.
Click share again. 
FOLLOW UXBRIDGE STUDIO TOUR
So... make sure to follow us!
Questions? Send Us an Email.