Cynthia Cupples
Potter Cynthia Cupples' beautiful wheel thrown & hand-built ceramic dinnerware sculptural and accent pieces are exquisitely displayed in a storybook farm setting.
Experience Cynthia's Virtual Tour
ABOUT THE ARTIST
Cynthia Cupples graduated from the Ontario College of Art in 1984 with a Ceramic Design Degree. She spent 4 years at the Art College 3 of which were in the General Studies learning ceramics along with colour, drawing, painting, printmaking, jewellery, art history and ceramics. In her final year she majored in ceramic design.
Cynthia grew up in Mt. Albert 7 minutes away from her present home in Uxbridge then lived in Toronto in 1980 to go to school and have a real job.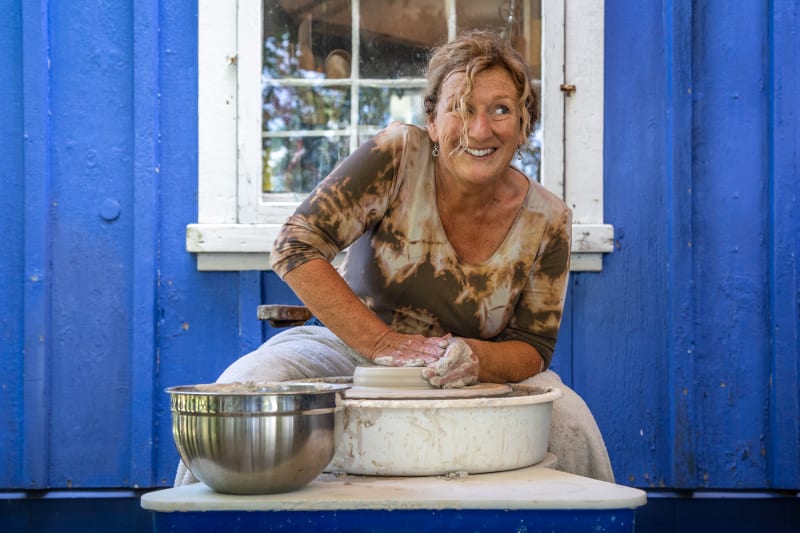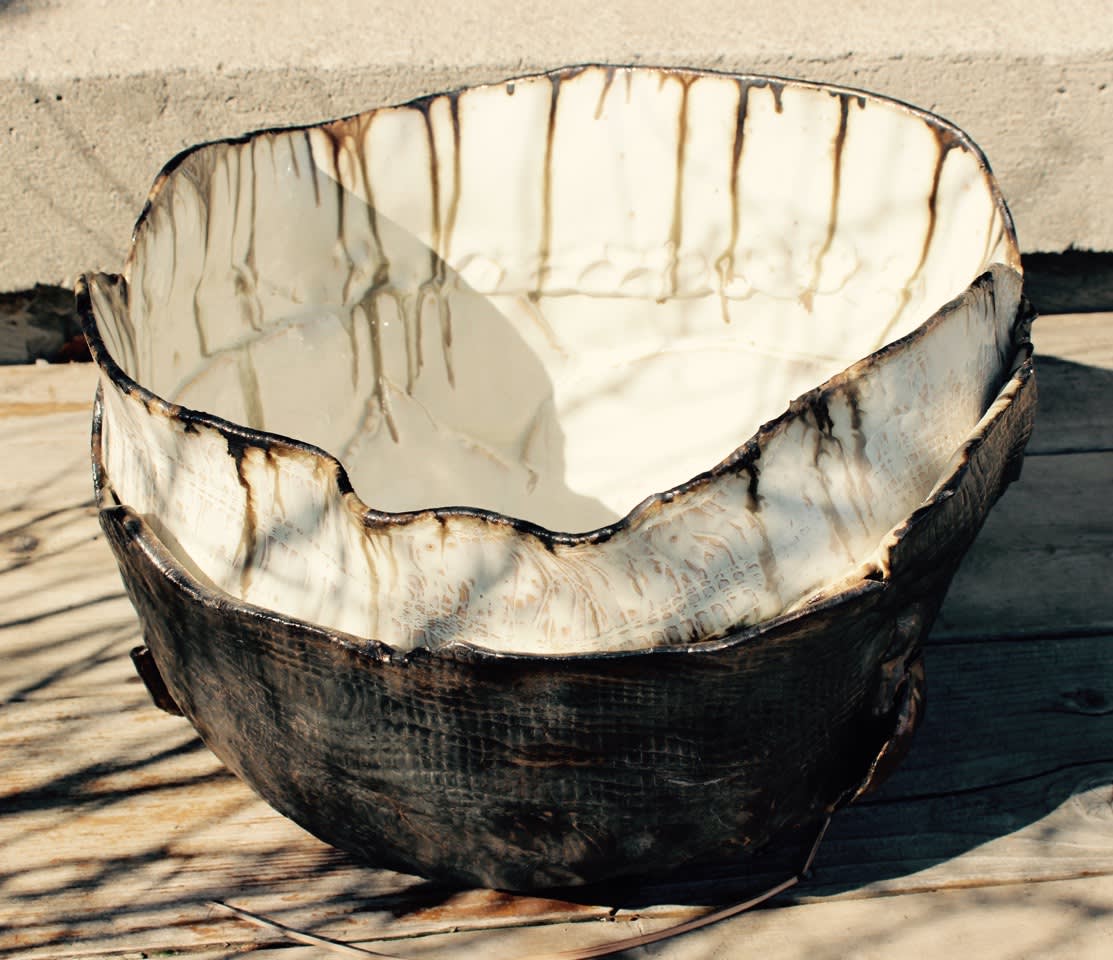 Cynthia moved to her farmhouse in the middle of a field and started her pottery career in 1989. Soon after that she joined the Uxbridge Studio Tour and is still enjoying being a part of the group.
Her inspiration flows from anything beautiful that piques her interest mostly natural landscapes, flowers, animals and of course 3 dimensional forms. Most of her pottery is functional and adds a little art to everyday living.
Cynthia's studio and Gallery is open by appointment and also hosts ceramic painting workshops, team building and group outings, birthday parties and pottery lessons both on the wheel and hand building.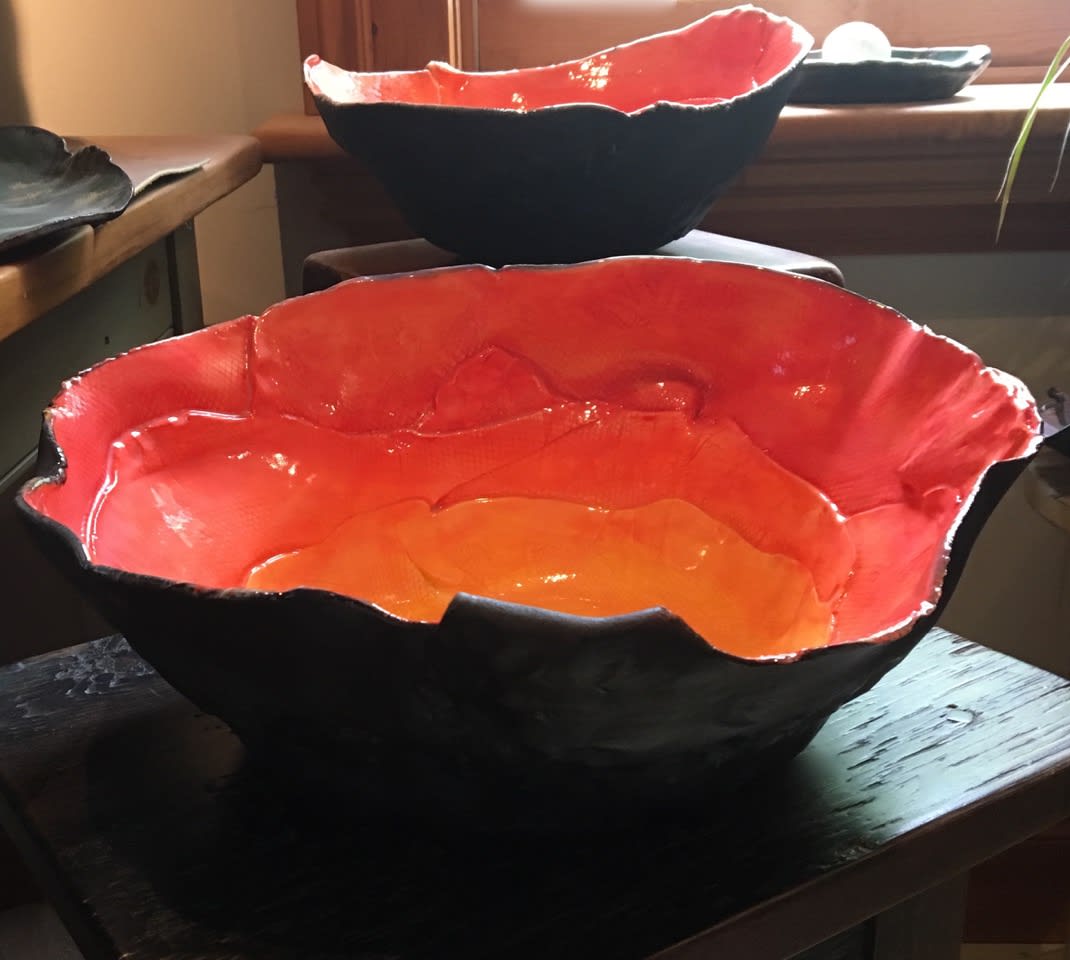 Previous
Page 1 of 2
Next