Sarah Porter
Sarah Porter loves the transformational aspects of glass, combining colours and textures to create stunning works of functional and sculptural art.
ABOUT THE ARTIST
Sarah started her artistic journey in jewellery; the exploration of kiln-formed glass began in 2010 as a means of adding a dramatic pop of colour to sterling silver designs and quickly became her primary love.
Sarah's education has been both formal and experiential. She has had the good fortune to learn from glass Masters, as well as taken time for much personal trial and error. She loves learning new techniques in glass manipulation. Her portfolio includes a wide breadth of works including the wearable, the functional and the sculptural.
"The scope of glass as a medium captivates me and has taken hold: colour, depth, light and shadow.... It's irresistible.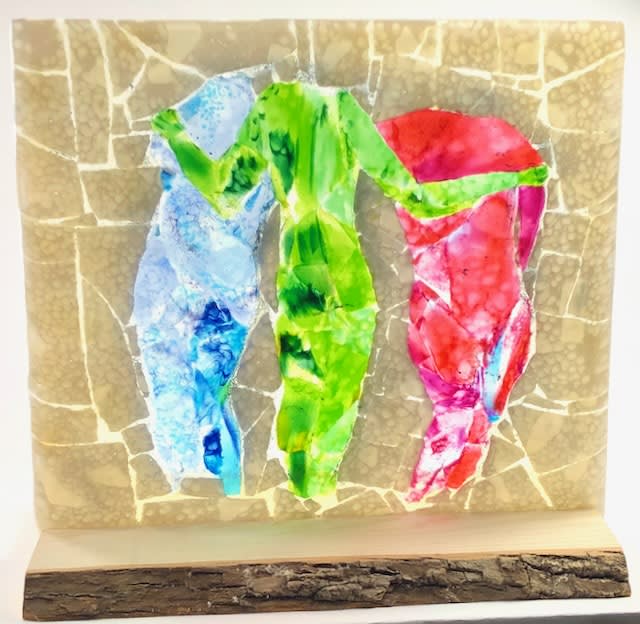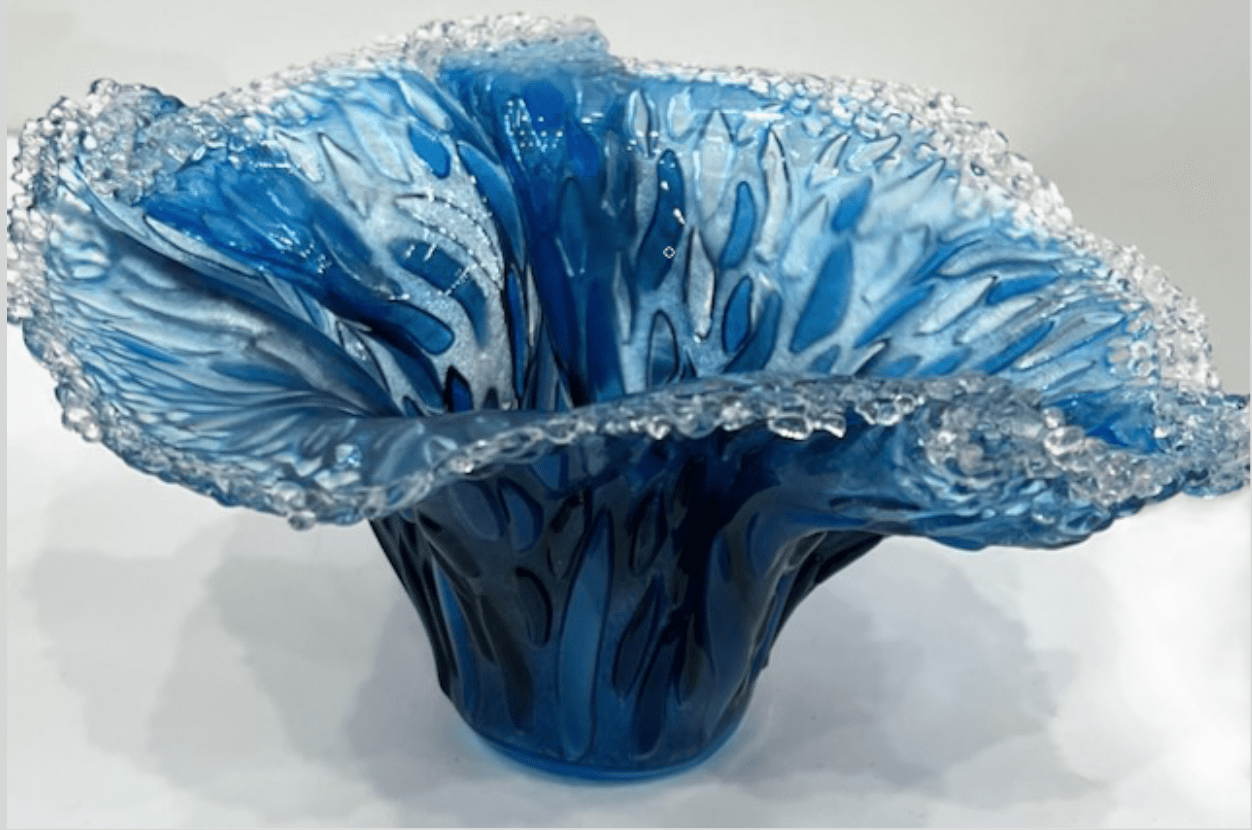 The transformational possibilities with kiln-forming glass are endless. And it's as much a journey of self-exploration as an exploration of the materials.
I find such joy in finding new ways to use heat and gravity to transform glass material in the kiln.
The last few years have allowed me to revisit, combine and refine my skills. I appreciate being able to bring beauty into the world with each new creation."