Daniel Colby
Daniel Colby Fascinated by the play of light and shadows – on landscapes and structures, faces and bodies –  creates striking portraits and light-filled paintings combining architecture, landscape and reflections.
Experience Daniel's Virtual Tour
ABOUT THE ARTIST
An award-winning painter and prolific portrait artist, Daniel Colby specializes in commissioned portraits of the people, pets and places you love.
"It's my passion to paint portraits. I love bringing a subject to life in a painting and always feel honoured to create something so personal for someone. It's rewarding to see the emotion and pleasure in my clients' faces when they see the finished piece, and a privilege to create a piece of art that I know will hold a special place in their heart."
Daniel enjoys the challenge of painting all subjects and ages. "Some of the most fun and engaging experiences I've had have been painting older people. The lines, character, and life-experience in their faces makes for a very compelling portrait."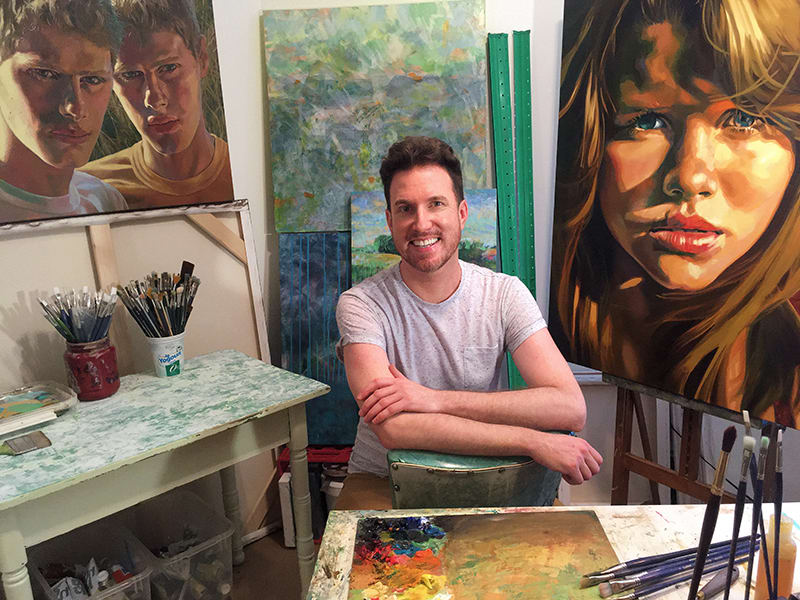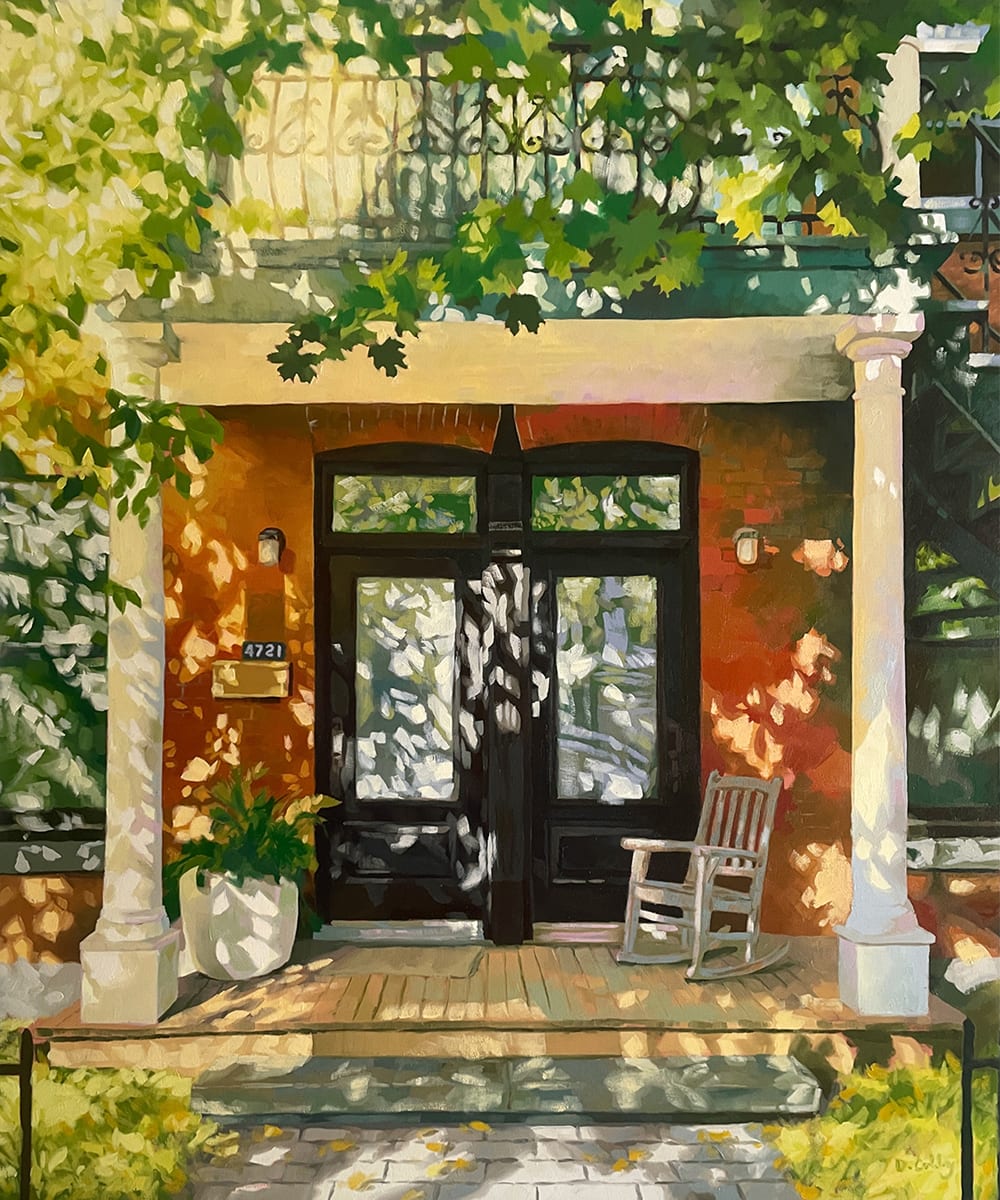 Another subject of interest to Daniel is long-standing structures: the doorways and windows of old homes or well-traveled sidewalks and laneways. 
The inspiration for this work began while Daniel studied at the respected art school NSCAD University, in Halifax, NS:
"I sort of fell in love with the streets and houses there. Drawn to their history, wear and character and especially inspired by the late afternoon and dusk light as it dances and drapes across them."
Daniel has kept the habit of wandering the streets and alleys of his surroundings, camera at the ready to capture reference photos of intriguing lighting or a captivating view.
"I'm constantly drawn to the play of light and shadows in the world around me –– how it simultaneously camouflages and reveals, creating intimate architectural and cultural landscapes.
I love using paint to recreate and enhance the various types of light from striking to dappled or reflected, along with the multitude of colours that live within the shadows."
Daniel particularly enjoys discovering these "hidden" colours and shades: 
"One of the greatest pleasures of painting is finding and bringing out the different nuances of colour that live within monochromatic forms whether that be a white-painted house-front or a person's skin. They're like subtle, multi-hued, multi-shaded landscapes."
Since his days at NSCAD, Daniel has exhibited widely, in solo and group shows in Halifax, Los Angeles, Montreal, Toronto and throughout Ontario.
His paintings are included in private collections in the UK, Canada and the US, as well having been purchased by corporate collections such as the Colart Collection.
Whether it's a portrait of a beloved person or pet, or a painting commemorating something or somewhere dear to you, Daniel would be thrilled to create a commissioned piece for you.
For more of Daniel's work, to make a purchase or a commission: danielcolby.com danielcolbyportaits.com