Lynn Bishop
Lynn Bishop's paintings and diverse mixed media constructs communicate with the viewer on a multitude of levels. Mixed Media Art for Contemporary Spaces.
Visit Lynn's Website
ABOUT THE ARTIST
Large, small, bold or subtle Lynn Bishop's work is continually evolving and changing.
Lynn Bishop attended NSCAD in Halifax Nova Scotia and has been fortunate enough to pursue her creative side with a significant yet casual approach in the years since.
Lynn's work of contemporary mixed media artwork is often inspired by the urban Canadian cities and the interplay with the rural landscape.
She is inspired by the end result of creating original works. "Knowing I can create something from nothing for no reason without any hovering expectations allows my art to be unencumbered".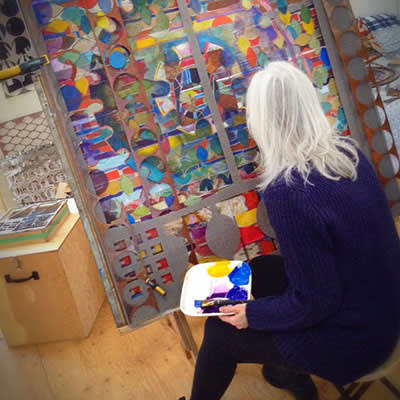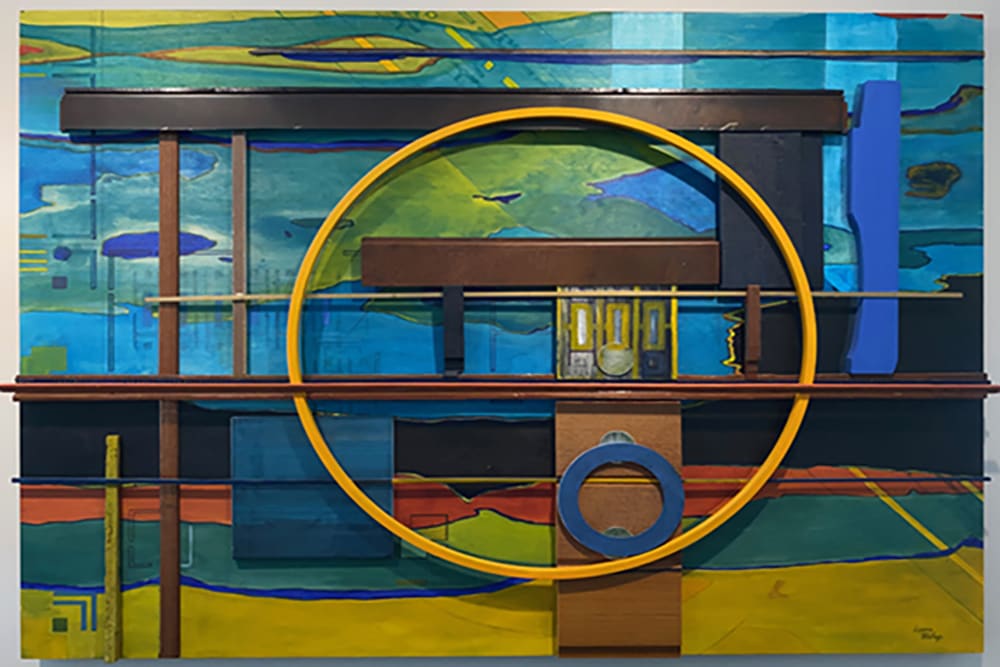 Over the years Lynn's body of work has developed further with her personal access to Laser and Water Jet cutting machines and the off cuts of scrap materials left over in the manufacturing process. She has a uniquely ample opportunity to incorporate glass, wood and an assortment of metals into her mixed media works.
Lynn describes it this way: "Incorporating combinations of interesting materials into my pieces gives me the freedom to express my ideas, emotions and perceptions in unpredictable ways that bring a uniqueness to my work".
Lynn has been on the Uxbridge Studio Tour since 2003. She has been an active member in the organization as past Chairperson and past Treasurer and studio site artist.
The Ontario Society of Artists accepted Lynn as a member in 2008 and she also has been actively involved with the Uxbridge Artists Collective. The UAC group promotes studio artist's efforts by landing their artwork in galleries across the GTA.
Over the years Lynn has received recognition with numerous awards at Juried Art Shows, and exhibitions.
Sales of her work both locally and internationally; Lynn strives to set herself apart with her unique contemporary art.