Jay Dart
Presenting the world as you have never seen it before. Explore the enthralling world of award-winning illustrator and drawist Jay Dart. 
ABOUT THE ARTIST
Jay Dart is a drawist and designer who lives and draws with his family in Ashburn.
Over more than a decade, he has created approximately 300 pieces for his ongoing Yawnder series which includes primarily drawings but also mixed-media works, installations, animated videos and book works.
Dart's whimsical compositions depict wanderers within vast landscapes and narratives for an internal saga that attempts to elucidate creative experiences.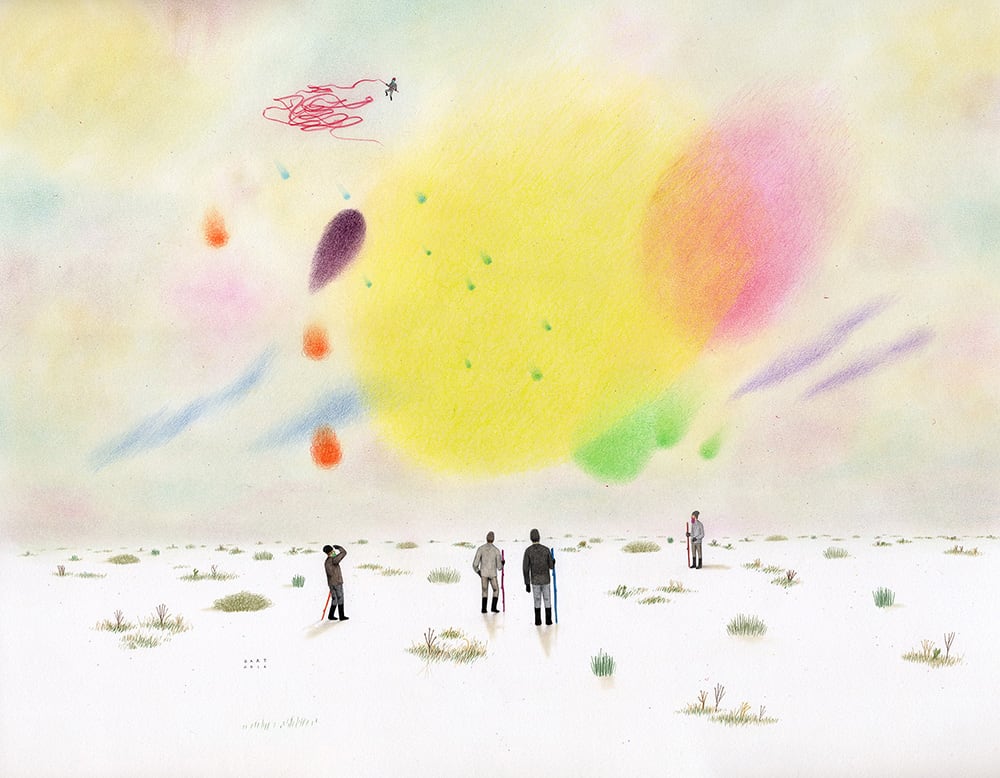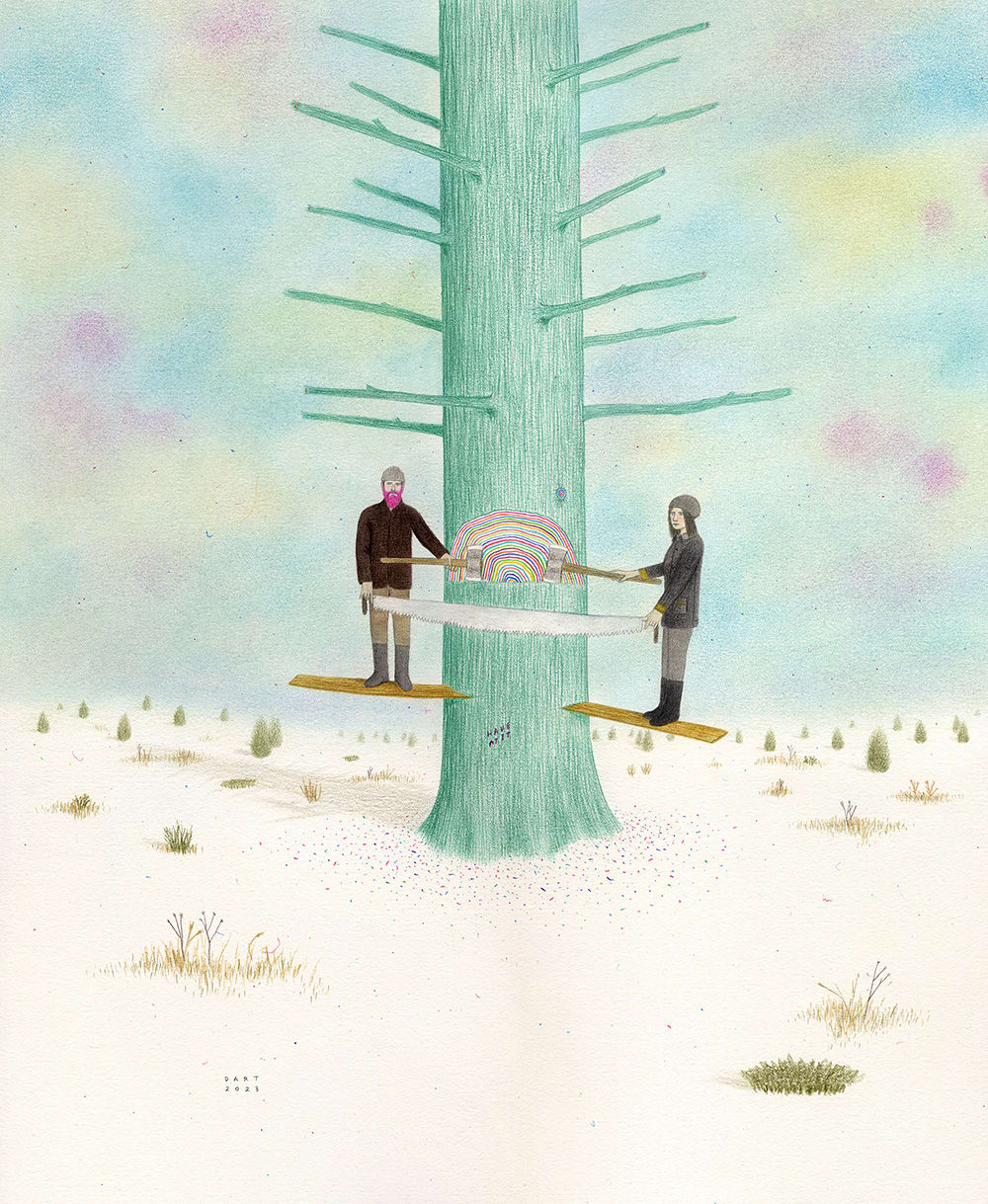 His most recent solo exhibition, Amongst the Yawns & Dust, at the Art Gallery of Northumberland in the Spring of 2023 featured a variety of works from the Yawnder series completed since 2016 when Dart first featured an overview in his Greetings From Yawnder! exhibition at the Robert McLaughlin Gallery.
He is represented by Galerie Youn (Montreal), Gallery Jones (Vancouver), and Slate Gallery (Regina). Dart has had solo exhibitions in galleries across Canada, and his work has been featured in group exhibitions and art fairs in North America and Europe.
He is the recipient of multiple grants and honours including from the Canada Council for the Arts, Ontario Arts Council, and National Magazine Awards. His work has been featured on CBC radio and television, including a profile on The Exhibitionists.
For 2023 Jay will be showing his work at the enchanting woodland studio/gallery of printmaker and sculptor Rashmi Baird.
If you would like to purchase a piece of Jay's work, or request a commission piece, contact Jay directly by email or by reaching out Jay's Instagram, website or facebook page.
Studio 6 - 6479 Concession 2, Goodwood

jay@thedart.ca
jaydart.ca
Instagram: @jaydart
facebook: wandererdart