Jeannine Rosenberg
Drawn to the ancient talismanic nature of self adornment, Jeaninne Rosenberg creates beautiful jewellery that respects and accentuates the unique characteristics of each stone.
Experience Jeannine's Virtual Tour
ABOUT THE ARTIST
Jeannine is extremely grateful to be able to continue to make jewelry during difficult times. It brings her a sense of normalcy and routine.
Always on the lookout for interesting materials, she purposely combines unusual stones, buttons, shells and found objects in her pendants.
She is drawn to the ancient talismanic nature of self adornment and what it says about the person wearing the piece.
Jeannine's custom work has become much more sought after during the Covid pandemic.
Her work is all about surface texture and asymmetry. Jeannine does not strive for perfection rather a celebration of the spontaneous nature of flowing silver and fire.
Her pieces are definitely one-of-a-kind in nature.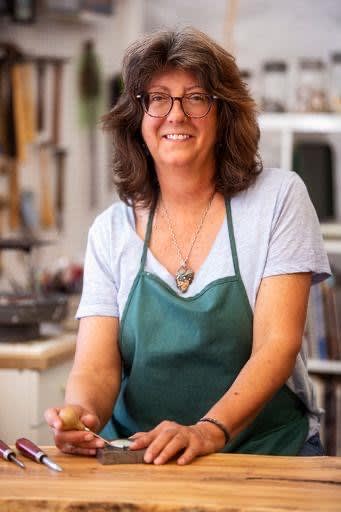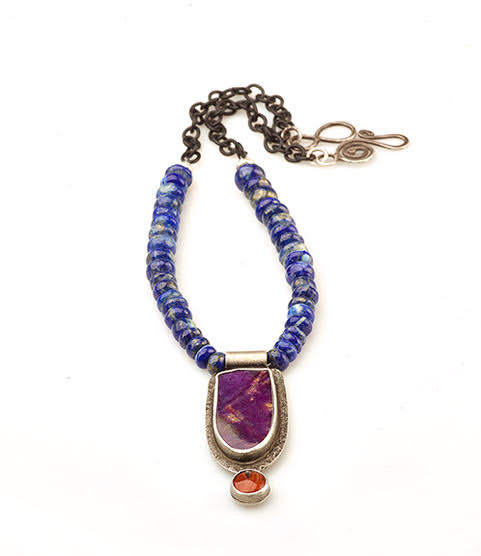 Jeannine is influenced by her upbringing in the American Southwest and her travels in Mexico, Guatemala, Honduras & Belize.
In her pendants, bracelets & belt buckles, she chooses to connect and incorporate ancient and unusual materials from around the world.
Jeannine's jewelry combines a deep love of beauty and a respect for history.