The Second Wedge Brewing Co
Since December 2015, The Second Wedge Brewing Company has been supporting local artists and now it's time for us to show them our appreciation! Although their building was completely devastated by a tornado on May 21st they will be serving up their outstanding craft beers in their relaxed and comfortable beer garden.
Please support our beloved brewery by stopping by for a quick drink or to purchase cans to enjoy at home.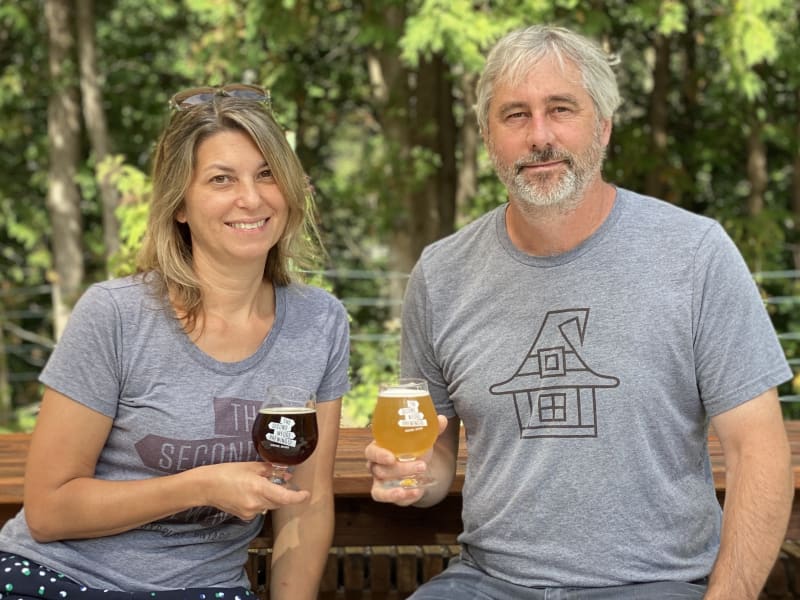 Dedicated to Great Beer & Community
Joanne and Rob are dedicated to brewing craft beer that brings as much joy to others as the trails and artists of Uxbridge bring to them. 
Located in the heart of Uxbridge, Ontario, their focus is on crafting and sharing ales full of flavour and character. The team at The Second Wedge Brewing Co. is inspired by the world's finest small breweries and believe that putting their hearts and souls into their work is what makes it worthwhile.
Open since December 2015, The Second Wedge Brewing Company is a walkable neighbourhood brewery right in downtown Uxbridge — a beautiful, comfortable space to gather, learn and taste something new.
Great Beer & Beautiful Spaces
Relax and enjoy a beer in our comfortable outdoor spaces! The beer garden at The Second Wedge Brewing Co. has been designed with edible landscaping by Foggy River Farm and custom picnic tables by Jeff Baker Woodworks, their little piece of paradise is open spring through fall for your outdoor enjoyment.
Beer garden seating has been expanded in order to welcome more guests safely into their space. With a new covered outdoor seating area available to keep guests dry or shaded, you can enjoy a cool glass of craft beer whatever the weather.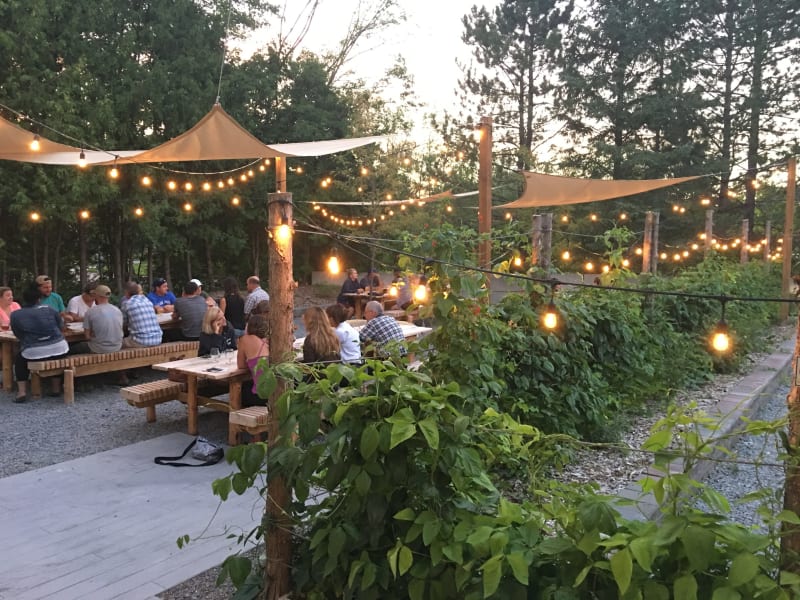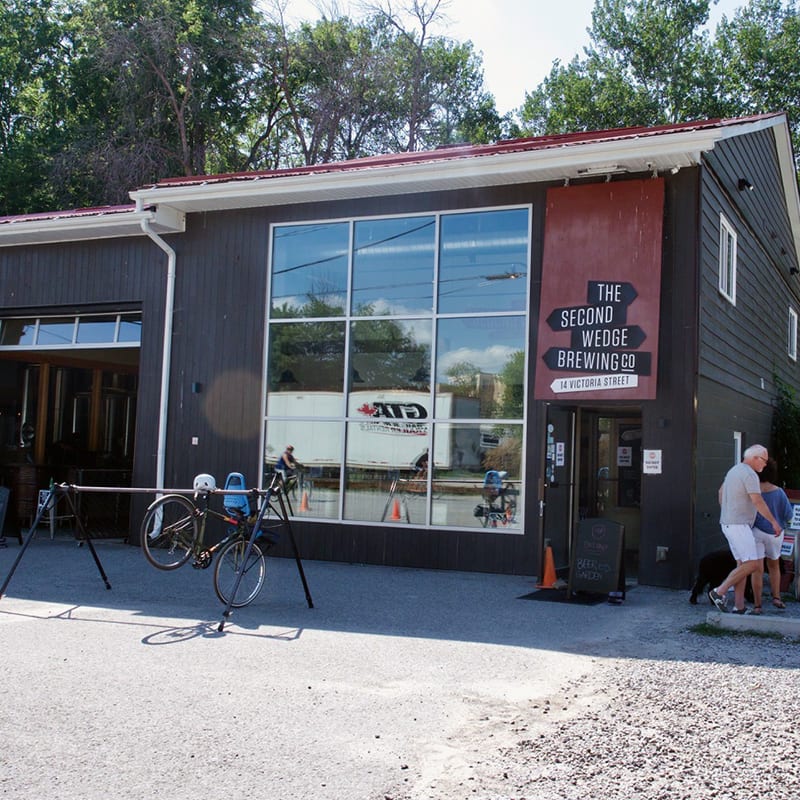 VISIT THESECONDWEDGE.CA FOR MORE DETAILS
To find out more about The Second Wedge Brewing Company visit their website, or drop by and see this wonderful sponsor location for yourself. 
14 Victoria Street, Uxbridge, Ontario, L9P 1B1
(905) 852-3232
Studio Tour Saturday: noon to 6 pm
Studio Tour Sunday: noon to 6 pm