Sally Wildman - OFF
Sally Wildman's drawings in oil pastel are influenced by her rural environment and usually depict domestic animals or birds, sometimes with a whimsical twist.
ABOUT THE ARTIST
Sally Wildman graduated from OCA in 1960 with a scholarship which enabled her to travel to London, UK. & enrol in the University of London's, Goldsmiths College of Art, for one year where she concentrated on painting & printmaking.
After returning to Canada Sally worked as a free-lance book and magazine illustrator for ten years, but always painted.
In 1968 Sally was offered a Solo Exhibition at The Pollock Gallery, Toronto, and a second the following year.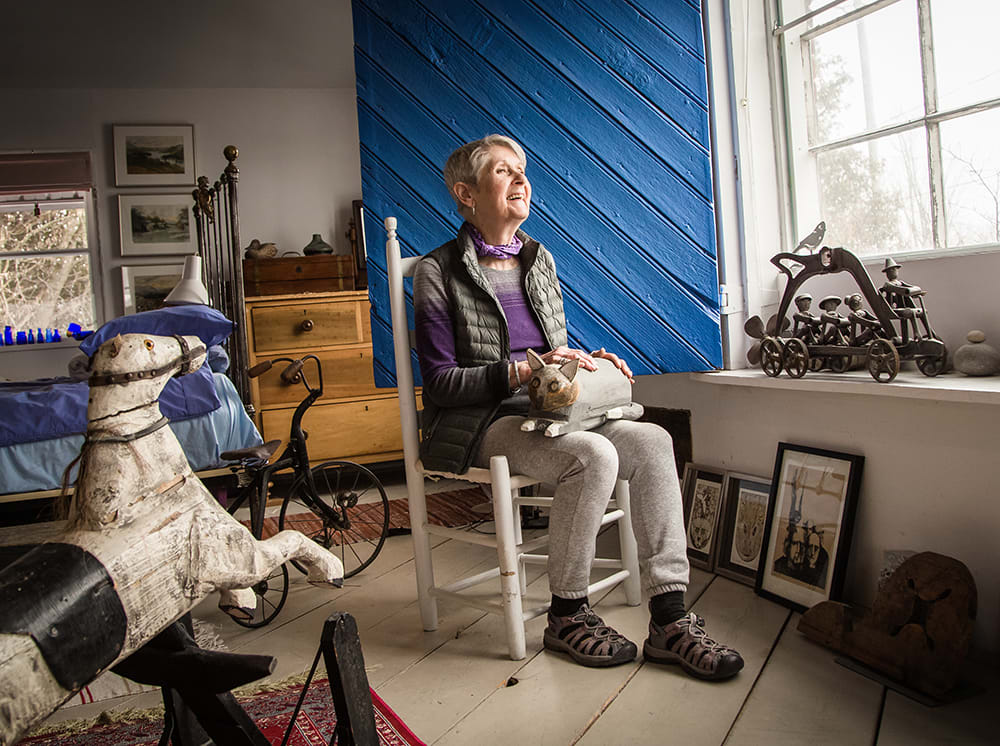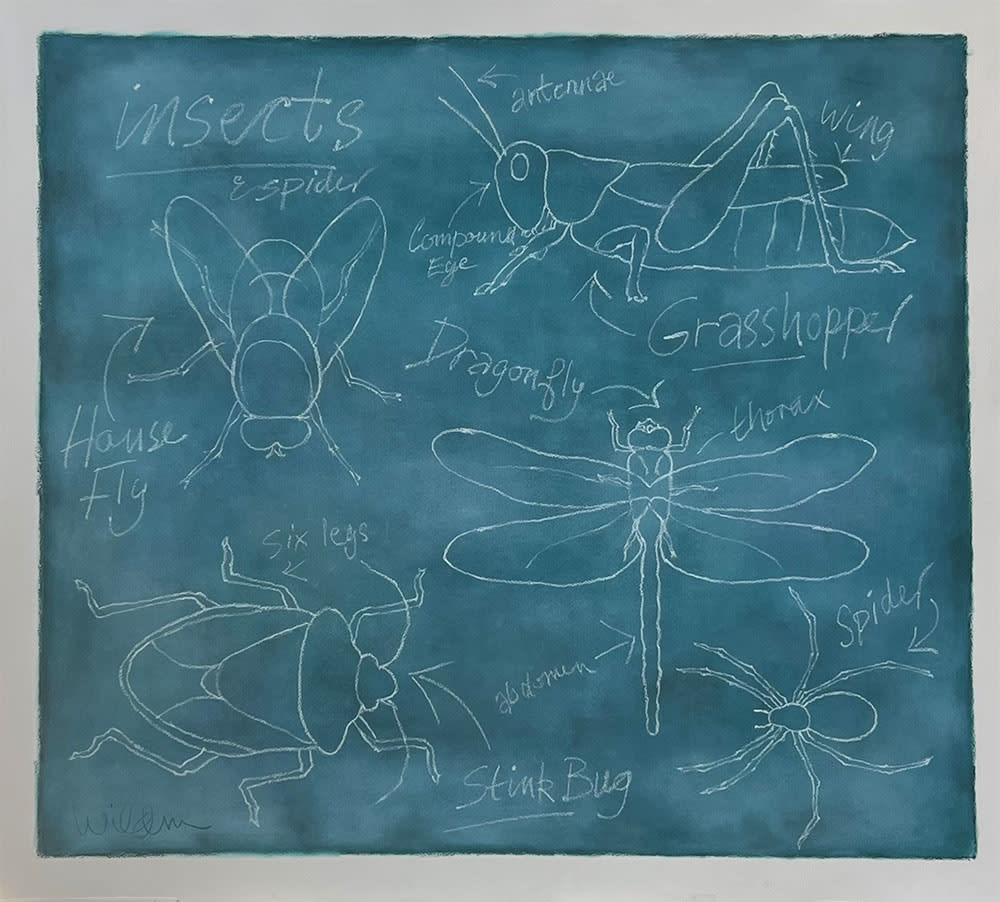 Roberts Gallery, Toronto, represented Sally for 20 years, from 1970 to 1990, having nine Solo Exhibitions.
Sally a member of the OSA, and RCA and has exhibited regularly in Group Shows and exhibited in a number of Public Galleries. Her work is represented in numerous Canadian Corporate Collections & in International Private Collections.
Between 1987 & 2007 Sally held twelve Shows at the Uxbridge home of some very generous friends, until in 2010, after completing renovations on her own Home/Studio space, she mounted her first Show in her 150 year old Wagon Works building in Claremont.
As a resident of the Durham Region for 45 years, and also having lived in downtown Uxbridge for two years, Sally became familiar with happenings there, and in past years exhibited as a guest artist in the Uxbridge Studio Tour on three occasions.
The images in her work are influenced by her rural roots, coming from The Lake District.in northern England, where she helped on a neighbouring farm as a child.
"The Uxbridge area, with its rolling hills and farmland resembles where I spent my young years, and still inspires me to continue with my work".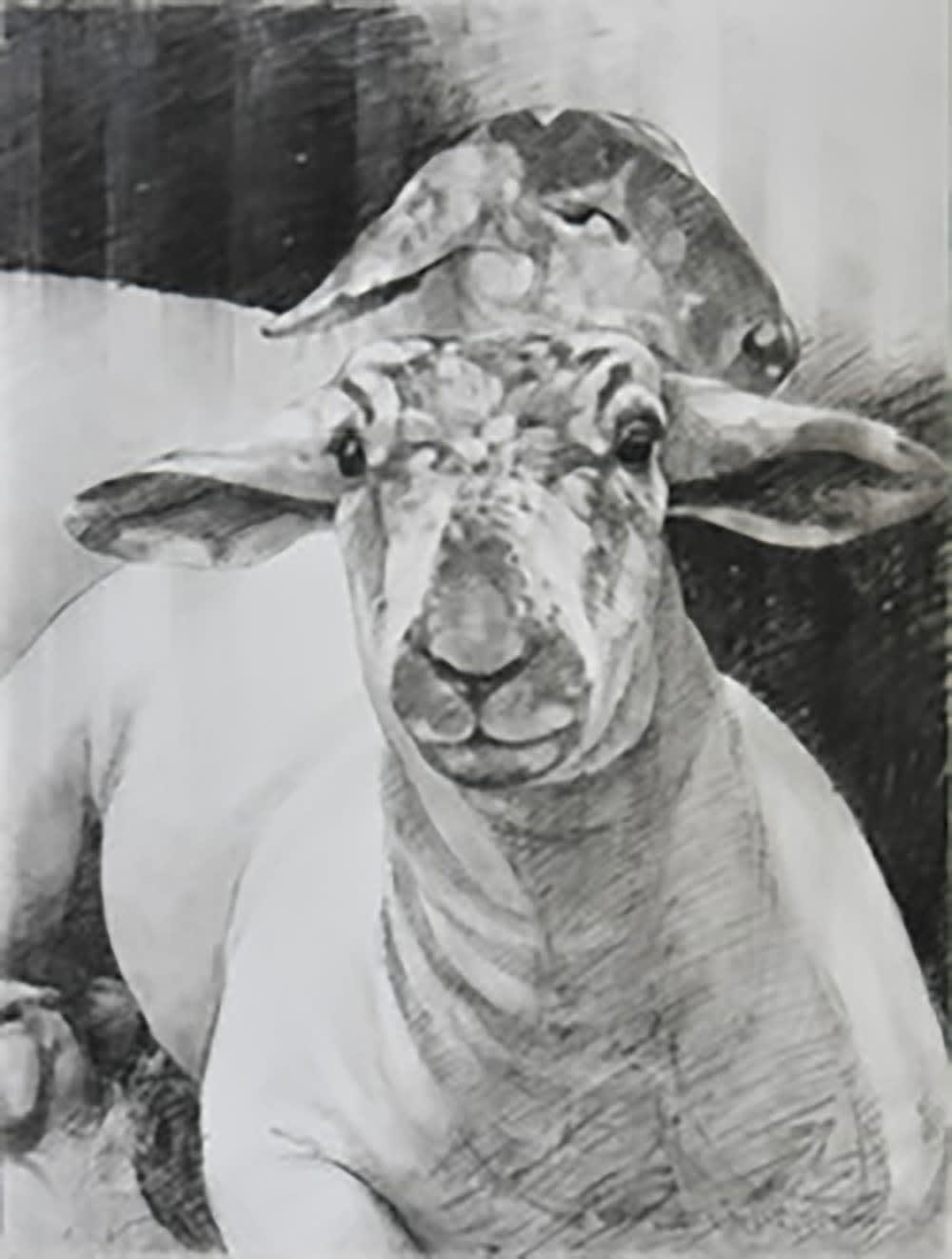 For 2022 Sally will be welcoming guests to view her work at her indoor studio/gallery in beautiful Claremont. 
To purchase a piece of Sally's work, or request a commission piece, contact Sally directly by email or by giving her a call.
Studio 22 - Track Street Studio - 1805 Track Street Claremont ON
sallywildman123@gmail.com
905-649-1643
Previous
Page 1 of 2
Next