Pat Neal - OFF
Pat Neal uses traditional, wooden floor looms and fabulous yarns to create her one-of-a-kind woven (often wearable) art pieces.
Experience Pat's Virtual Tour
ABOUT THE ARTIST
"The first time I sat down at a loom to weave I knew that I had found my passion." Inspired by the colours and textures of the world around her, Pat Neal creates elegant, functional pieces to decorate body and home.
"I am always on the lookout for fabulous yarns with interesting textures to incorporate into my weaving."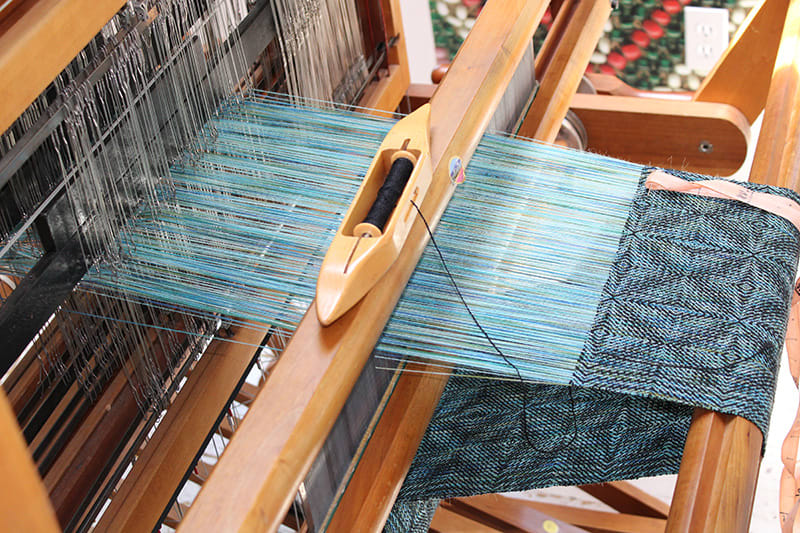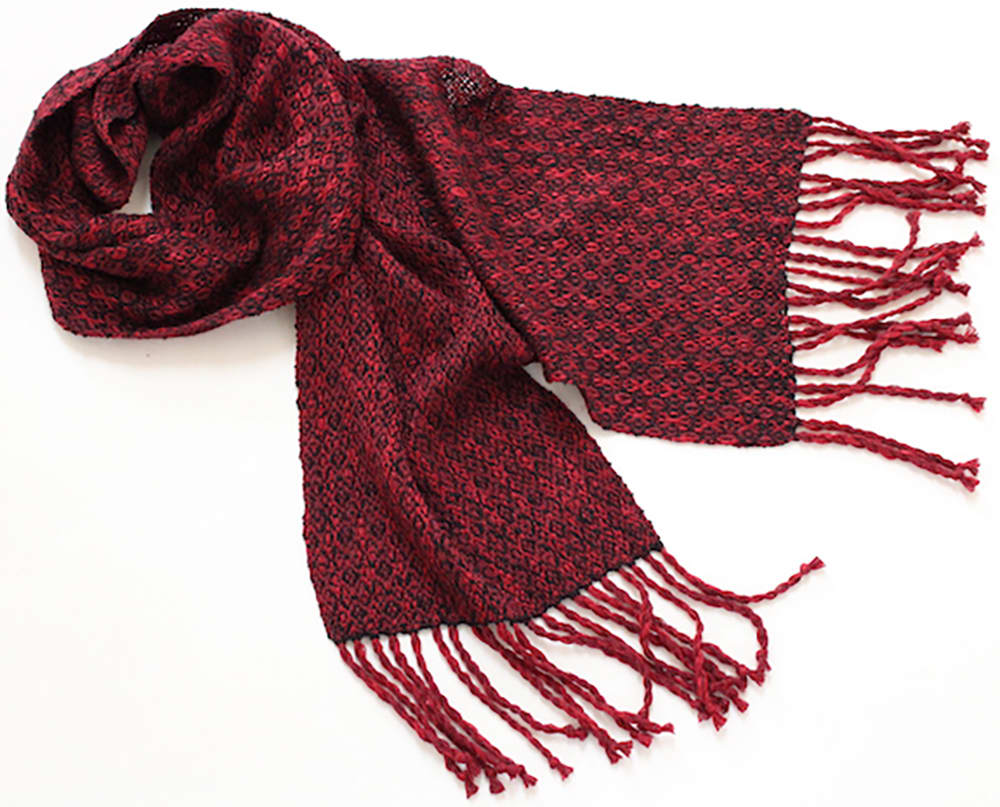 "Weaving is slow. It gives you space to think and create." Growing up Pat was fascinated by weavers demonstrating their skills at local museums.
She went on to pursue a career in museum management while developing her weaving skills.
She spent ten years working at the textile museum in Toronto, a unique opportunity to combine both her passions.
Pat lives in Myrtle, Ontario just outside the historic town of Port Perry. An old barn on the property was restored and is now home to Naked Lamb Weaving Studio.
It houses an ever-changing collection of yarn, looms and other fibre equipment and provides space for students to discover their joy of weaving.
Pat first joined the Uxbridge Studio Tour in 1994.