Monique van Wel
Monique van Wel is an award winning gold-silversmith and custom jewellery designer, specializing in one-of-a-kind design.
ABOUT THE ARTIST
Monique Van Wel lives and works in Rural Sunderland, Ontario Canada with her husband and 2 girls, dog and cats.
She moved from her first home in Uxbridge after 14.5 years, to this beautiful farm property just 10 minutes north of town.
Monique is an award winning gold-silversmith and custom jewelry designer, specializing in one-of-a-kind design.
Her passion truly comes alive when she creates something that has deep personal meaning for an individual, each with its own story. The re-Designing is Monique's most favorite part, combining new memories with older heirlooms for generations to come.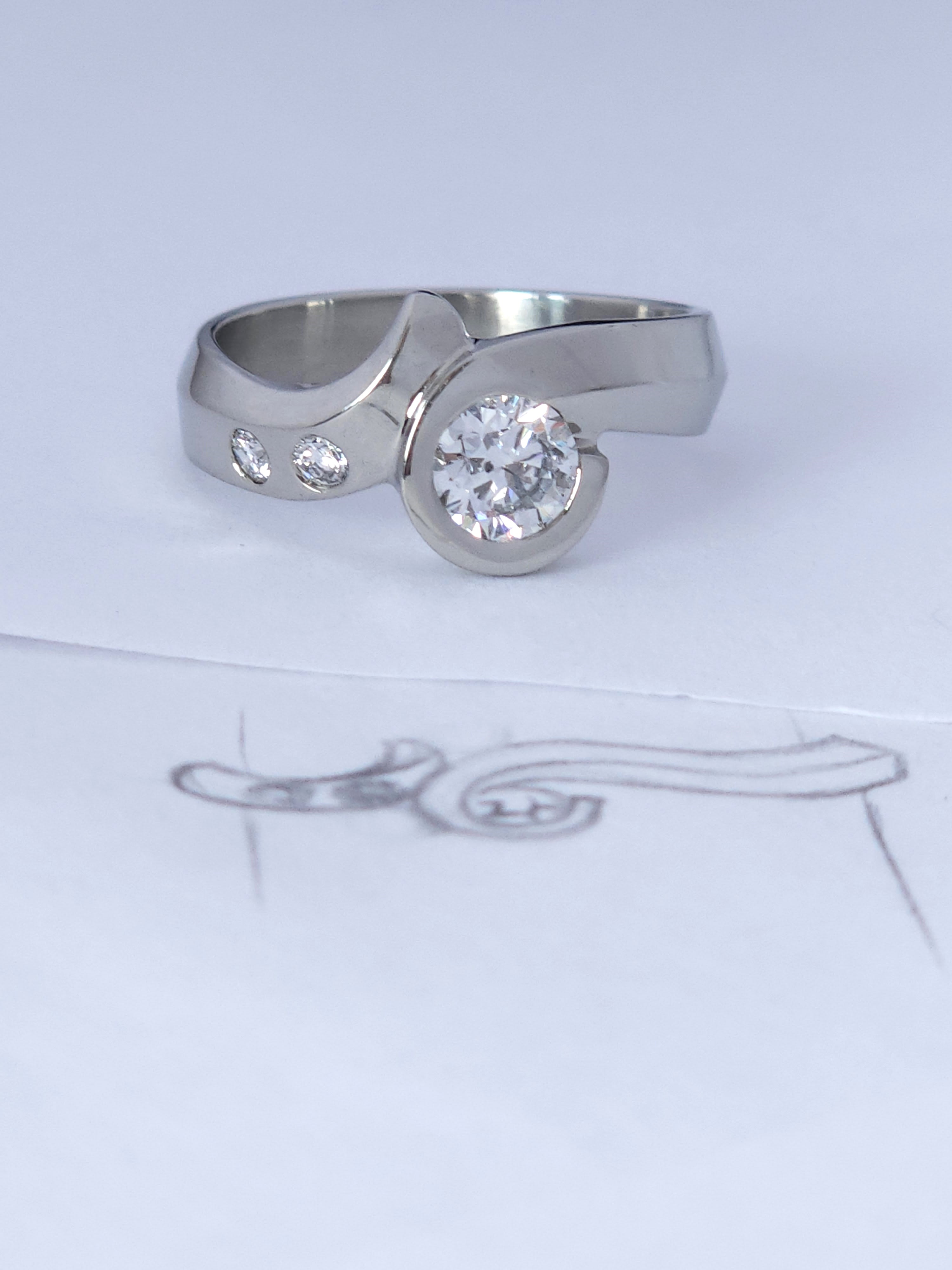 Originally from the Netherlands, Monique  began her 4 year gold-silversmithing studies in 1994 in Schoonhoven. (The Silvercity of the Netherlands). 
A full scholarship from the Metal Guild in Utrecht allowed her to serve her apprenticeship year as part of the well-recognized P.R. Haig Jewelers, Rochester Hills, Michigan, USA.
During Monique's apprenticeship she refined her Gold-silversmithing and Designing skills. Her technical ingenuity won her an award in the Great Michigan State Jeweler's Contest (1998), and in 2009 she received another award for being best in show juried by the Scugog Councill of the Arts.

Since she arrived in Canada in 2000 she has accepted a substantial body of commissioned custom work as a result of her participation in Gallery's, art shows and the Annual Studio Tour of Uxbridge (since 2002), as well as from personal recommendations.