Lynda Cunningham
Life on her small Sunderland farm raising livestock has a large influence on Lynda's creative process.  The animals she raises and the barn that houses them often find their way into her paintings. Her artwork is predominately oil paintings on canvas, but she also enjoys chalk pastel and handbuilt farm animals from clay.
ABOUT THE ARTIST
Country life is the inspiration for Lynda's work, combining her love of rural living with her passion for art. The subjects of Lynda's oil paintings reflect the rapidly disappearing scenes of rural Ontario and its domestic farm animals. Through her art she recaptures days past, when horses were an integral part of farm life.
"I have always been fascinated with horses, especially those in harness. When I first saw a team plowing, I was amazed at the sheer size and strength of these incredible creatures.
I admire the amount of skill and patience needed by both the teamsters and their teams I truly believe working the land with horses is an art. The admiration I have for those who chose to follow this way of life is reflected in my paintings"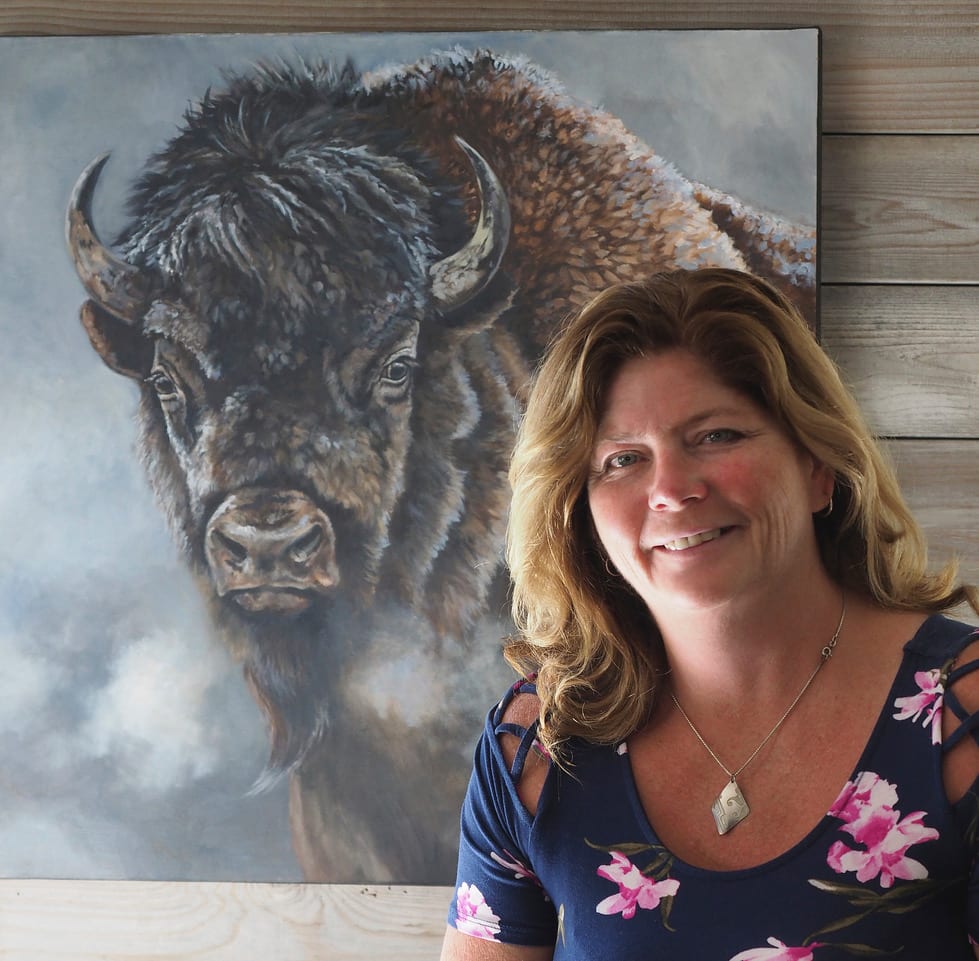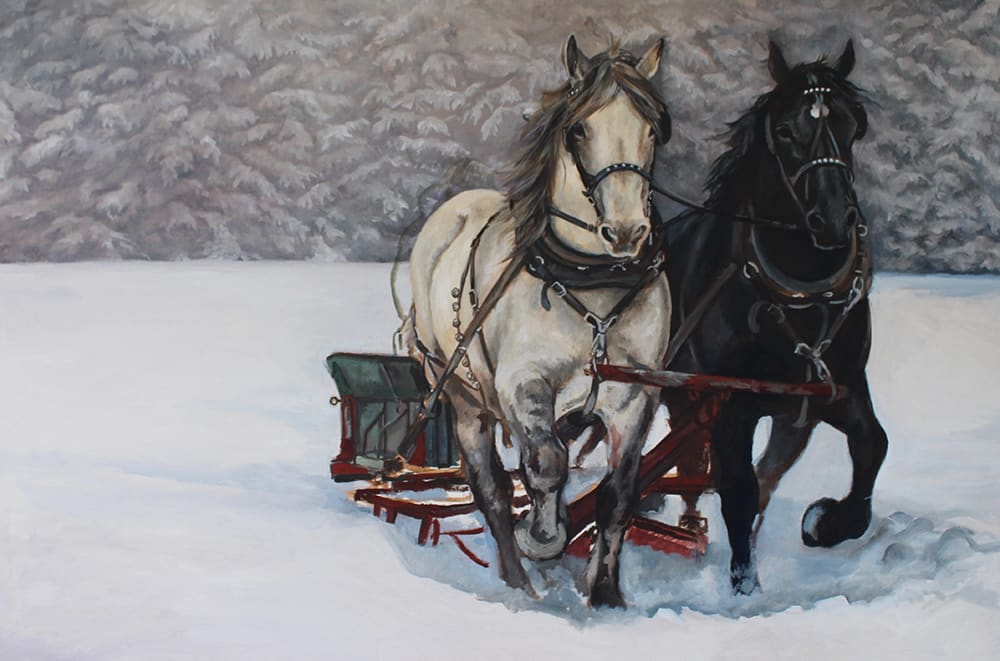 Natural settings are the inspiration for works. Everyday life on the farm finds it way to her canvas, fieldstone walls of her barn and shadows from harness dancing across a horses gleaming coat. Early mornings in the barn, feeding time and the delight of witnessing new life are a constant theme.
In 2008 Lynda received the honour of being elected to the Ontario Society of Artists.
Lynda is a self taught artist, and enjoys working with a variety of media. A kiln and a pottery wheel are recent additions to her studio which is located on her farm. Her children share her love for art. Lynda and her family raise sheep and Clydesdale horses.
For 2023 Lynda will be welcoming guests to view her work both indoors and outdoors at her studio/gallery. Joining Lynda this year will be guest artist David Greaves.
If you would like to purchase a piece of Lynda's work, or request a custom commission piece, contact Lynda directly through her website, by email, or by giving her a call.
Studio 22 - S 17111 Ridge Road, Sunderland
lyndacunningham.com 
lyndapaintedridge@gmail.com 
705-341-1828