Jay Dart
Presenting the world as you have never seen it before. Explore the enthralling world of award-winning illustrator and drawist Jay Dart. 
ABOUT THE ARTIST
Jay Dart is a Canadian drawist and designer whose practice extends from drawings to bookworks, mixed media pieces, installations, and animated videos.
He is represented by Galerie Youn in Montreal, Slate Gallery in Regina and Gallery Jones in Vancouver.
His work has been shown nationally and internationally including art fairs in Paris (Drawing Now), New York (Art on Paper), Montreal (Papier), Amsterdam (100 Euro Show), Portland (100 Dollar Show) and Art Toronto (solo booth).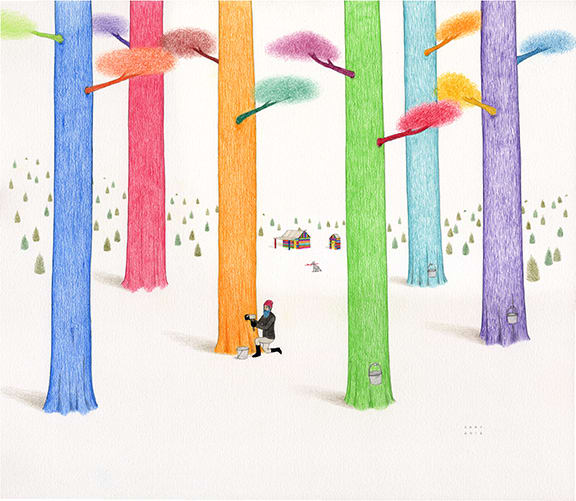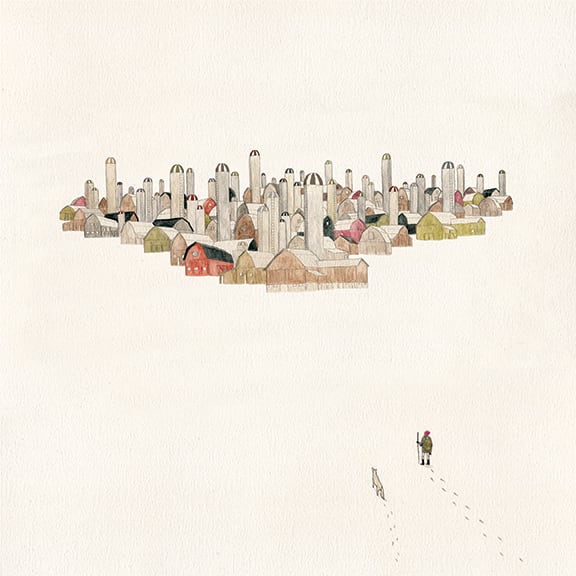 Dart's first public gallery solo exhibition, Greetings From Yawnder! opened at the Robert McLaughlin Gallery in October 2016 before travelling to the Art Gallery of Sudbury in February 2017. The accompanying catalogue for this exhibition, Field Guide to Yawnder, is available at the Art Gallery of Ontario.
He is the recipient of multiple grants and honours including from the Canada Council for the Arts, Ontario Arts Council, and National Magazine Awards.
His work has been featured on CBC Radio and TV including a profile on The Exhibitionists.
Dart is a graduate of the University of Guelph's Fine Art programme and currently lives and draws with his family in the small hamlet of Ashburn, Ontario.