Sharon Nielsen
Inspired by changing light, form and colour, Sharon Nielsen's work is described as 'magical' by many of her followers.
ABOUT THE ARTIST
Rediscovering a childhood passion for drawing and painting, she picked up a paint brush in 1996 and has never looked back.
Her work is inspired by trying to capture colour, movement and light. Sharon's paintings have been described as "delicious"
Born in Toronto, Sharon has painted for over 20 years in various media.
Her subjects include florals, urban settings, still life and lands Sharon is involved in many solo exhibits, juried and group shows.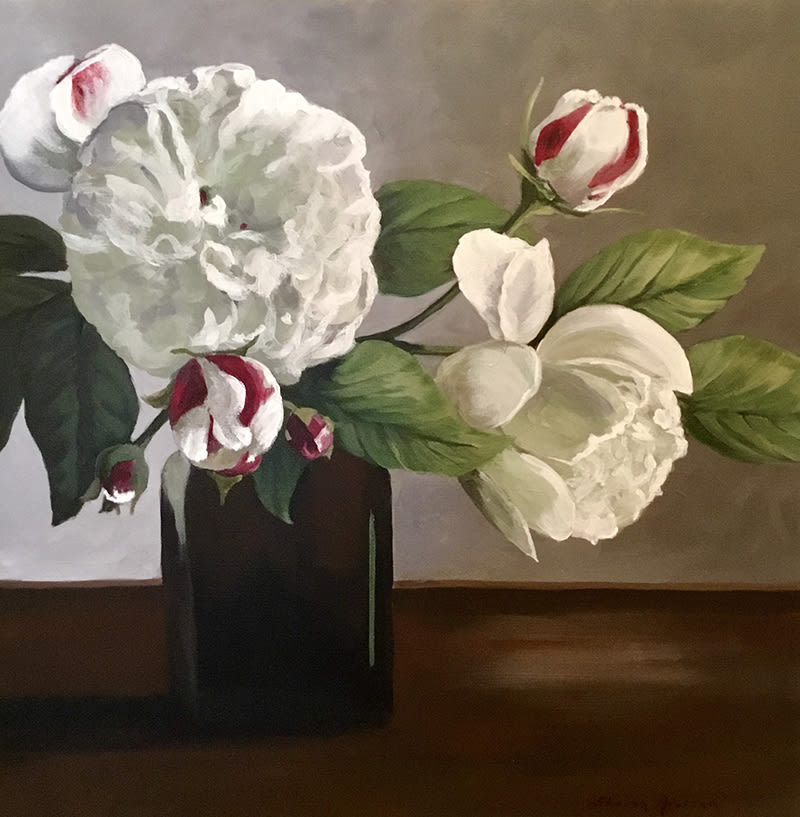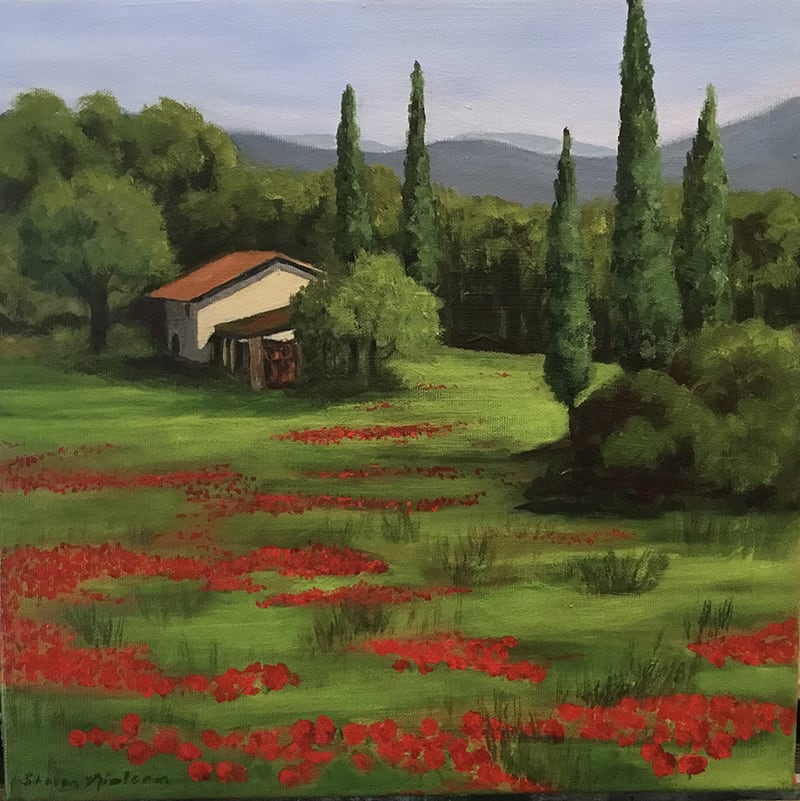 Awards
York Region Artists Association "Artist of the Month", silk painting "Magnolias"
Various Honourable Mentions:
Mixed media painting, "Under the Sea"
Watercolour painting, "June Favourites"
Oil painting, "Spring in Provence"
Mixed media painting, "Bamboo Forest"
Mixed media painting, "Hot Tango Night"
Acrylic painting, "Waiting"


Studio 10 - Indoor & Outdoor Tour
For 2021 Sharon will be welcoming guests to view her work, and that of his guest artist James Warburton,  both indoors and outdoors at her studio/gallery.
CONTACT SHARON TO BOOK YOUR TOUR
If you would like to arrange a tour of Mark's studio/forge, purchase a piece of his work, or request a commission piece, contact Mark directly through his website, by email, or by giving him a call.
54 Cedar Street North, Uxbridge
sharonnielsen.ca 
nielsensep@gmail.com 
905-852-4465