Gayle Temple
Glass artist Gayle Temple creates stunning sculptural and functional glass pieces with an emphasis on texture and shape, using different techniques.
Experience Gayle's Virtual Tour
ABOUT THE ARTIST
Gayle Temple has always felt a connection with glass. Her Mother kept a glass vase in their front living room window for as long as Gayle can remember.
As a child, Gayle spent many hours in that room gazing at the vase, watching the glass change as the light traveled through it, dancing in and out and around it.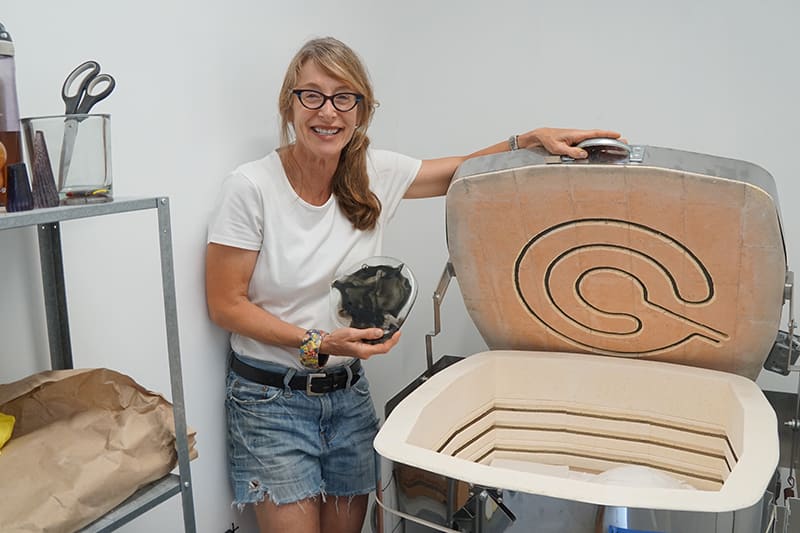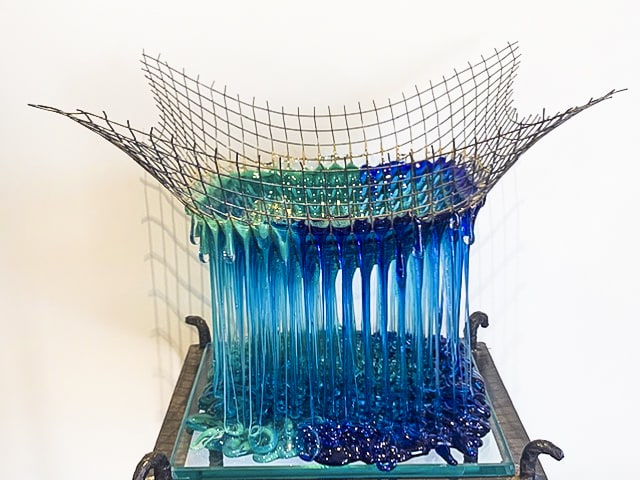 Today, as the keeper of her mother's stunning glass vase, Gayle still finds herself gazing at it. The vase is just as beautiful and captivating as it was all those years ago.
Over the winter months Gayle spends a great deal of time experimenting. "I'm self-taught, so that's how I learn. Nothing is more exciting to me than opening the kiln after a firing; it feels like Christmas!"
By using more of a trial and error approach, even those 'projects gone wrong' are potential incentives for new ideas, concepts and creations.
No matter what the project, no matter what the process, it's always an adventure Gayle thoroughly enjoys.
In these times of isolation and Covid-19, Gayle feels there are so many more issues and concerns to think about that can affect the way art is created. From personal and public health and the importance of social consciousness to our environment and the impact of our choices...
As our world continues to evolve, so too does Gayle's art.
"The inspiration behind my current work looks at these issues using glass, wire and resin".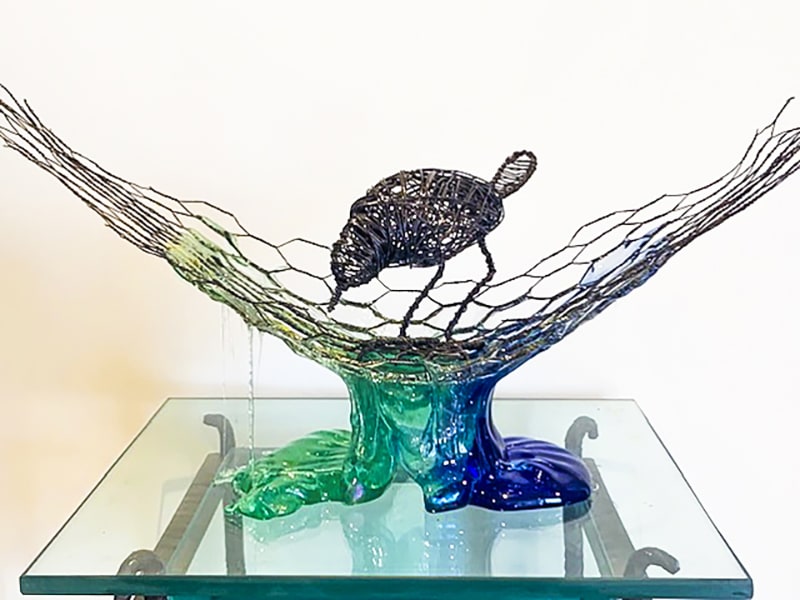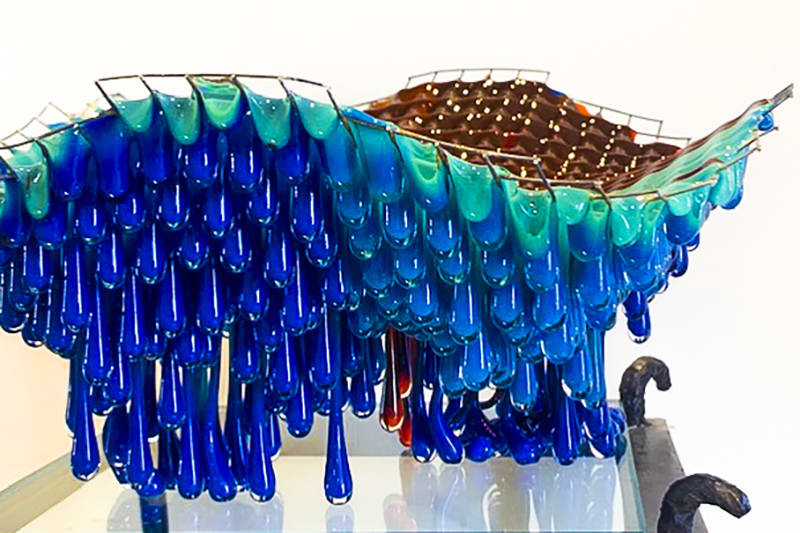 Previous
Page 1 of 2
Next