Otros Rostros
Saturday & Sunday
Noon - 3:00 - Rain or Shine
Be entranced by a unique outdoor multidisciplinary performance by Diana Lopez and her team of performance artists. Otros Rostros will be an experience to be remembered.
The Performance
Otros Rostros is a multidisciplinary project that brings together contemporary indigenous dance, aerial dance, mask work, storytelling and installation art. In the first theatre workshop of Otros Rostros in 2019, director and creator Diana Lopez Soto explores and deconstructs architectural objects of domestication that affect the body structure in a conversation between mask work and performance as ritual. In this next stage, Otros Rostros will examine natural geometry as the source for connection between material, form, landscape and ritual.
Winner of multidisciplinary arts production award from the Ontario Arts Council.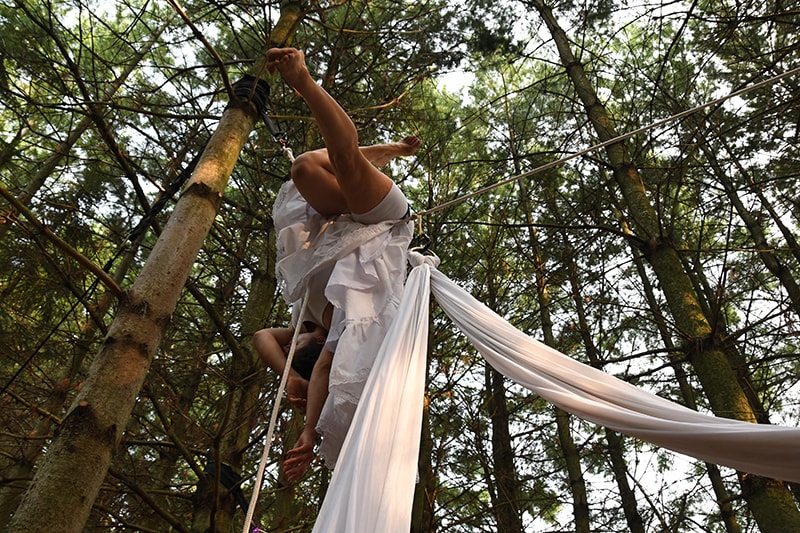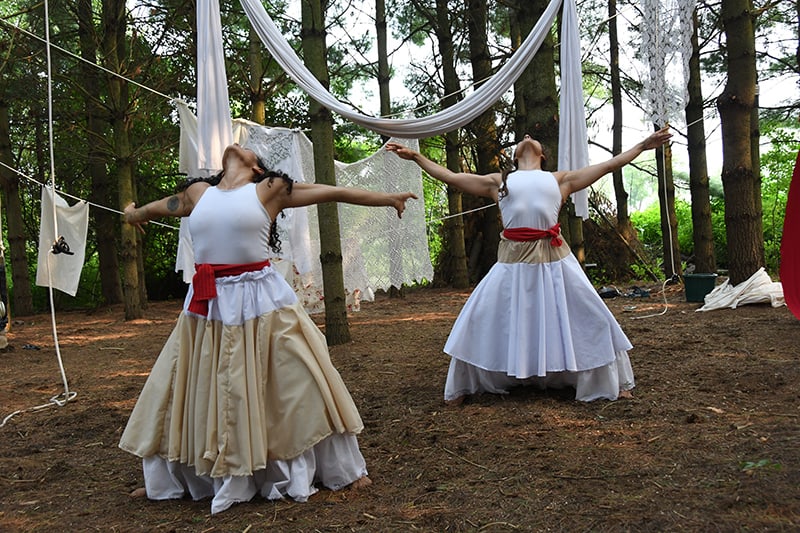 Meet the Artists
Diana Lopez Soto - Choreographer, Performer
Misset Parata - Composer, Live Music Percussionist
Irma Villafuerte - Collaborator, Performer
Victoria Mata - Collaborator, Performer
Emily Hughes - Collaborator, Performer
Natasha McFayden - Regalia Collaborator
Norma Araiza - Dramaturge
Rebecca Devi Leonard - Head Rigger
Performance Details:
Saturday & Sunday: Noon - 3:00pm
Rain or Shine
Elgin Park Uxbridge
180 Main St. South, Uxbridge, L9P 1J2
Directions