David Trotter
Each piece that Leatherwork artist David Trotter creates inspires him to utilize the unique properties of his medium to experiment further and push the traditional boundaries of what leather can be used for.
Experience David's Virtual Tour
ABOUT THE ARTIST
As a curious and creative kid, I was fortunate to live in the country, on the edge of the escarpment, north-west of Toronto. I built all sorts things of materials that were around the old farm.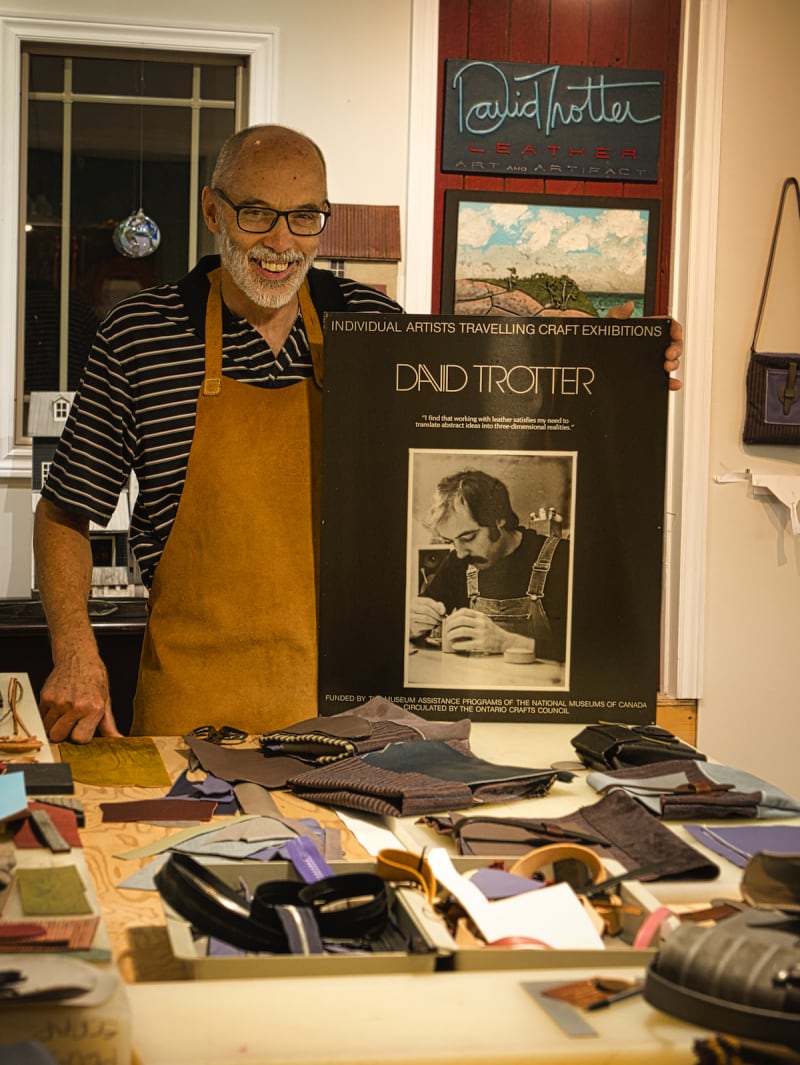 As a teenager I ended up working as an apprentice in a neighboring leather craft studio and found that I loved the material and the challenge of creating new things, often incorporating found objects into my leather creations.
I attended Sheridan College where I studied art and immediately after graduating, I began selling my leather craft at various music and art fairs around the province and in the States. I found that I had an enthusiastic audience for my leather creations.
I first moved to this area 30 years ago, and lived in an old converted mill owned by artist, John Richmond in the woods south of Uxbridge and was inspired by the rural landscape with rolling hills and cedar filled valleys with old farms and log cabins and winding gravel roads. 
I began following the Uxbridge Studio during those years, as a spectator, but always thought that one day I would like to be a participant as it was such a great show of high quality creative work.
I currently live and create near Orono, ON, close to the woods, where I wander the Wilmot Creek and make my home and studio in a converted livestock auction barn, the Cow Palace.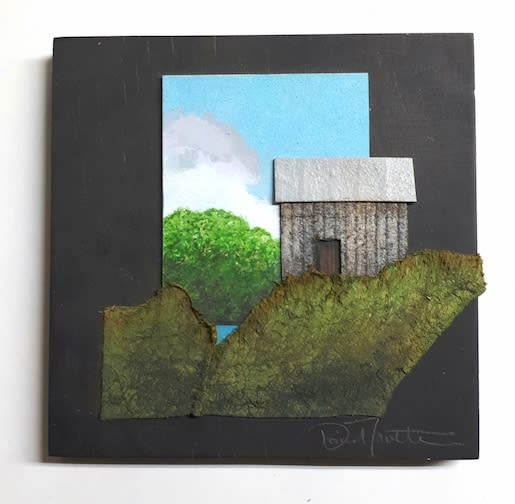 Previous
Page 1 of 2
Next