Cathy Lombard
Potter Cathy Lombard enjoys marrying commodity with delight and the tactile pleasure of drawing, tooling, and working with clay and unpredictable glazes.
ABOUT THE ARTIST
Cathy Lombard graduated from OCAD University back when it was known as the Ontario College of Art.
Cathy completed the comprehensive Ceramic program, though she started out in the Environmental Design Department.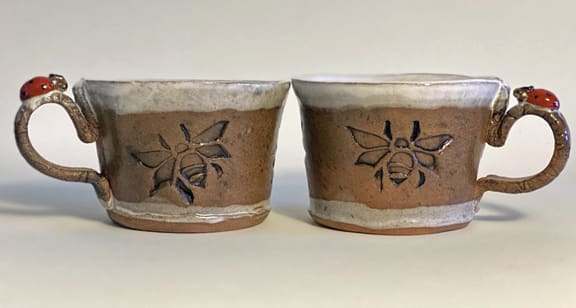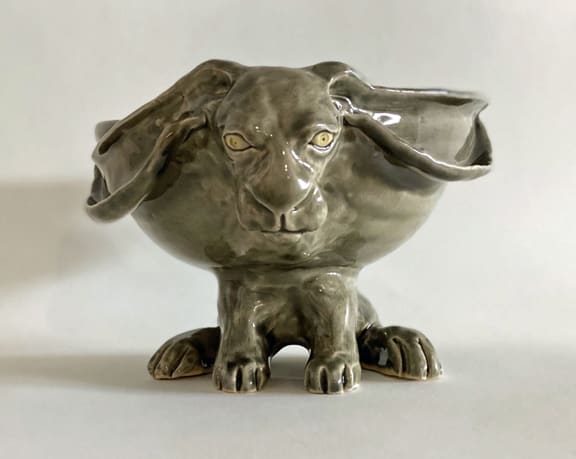 When Cathy discovered ceramics as an elective she changed course (pun not intended).
Nature, natural forms, and colours influence her work; but also design trends, architecture, and contemporary design.
She has been inspired to forge her own style when studying other ceramic artist's work. Cathy is both a skilled thrower of pots and an inventive hand builder.
Cathy takes pride in carving her own stamps that are used in her work — giving it a unique look.
Cathy's current works are glazed in a soft and earthy palette and often incorporate small sculptural accents.