Ann Cummings
Ann Cummings' current work involves hand thrown platters with decoration gleaned from Japanese ceramics. Ann constantly explores her interest in imaginary landscapes
Experience Ann's Virtual Studio Tour
ABOUT THE ARTIST
Ann Cummings first became enamoured with clay many years ago, ever since she was at Wayne State University her my home town of Detroit. Since then she has taken many courses, done many residencies and taught at several art schools in Canada.
Ann's real education though came into being as a gallery assistant for 25 years at Prime Gallery in Toronto, once the premier showcase for the best of craft based artwork.
Several of the gallery artists were from the Uxbridge area so when she coincidentally moved to Uxbridge Ann became involved with the studio tour as a practicing ceramic artist.
Her previous associations were helpful but she was duly impressed with the outstanding quality of the artist's work and the amazing dedication of all the artists involved.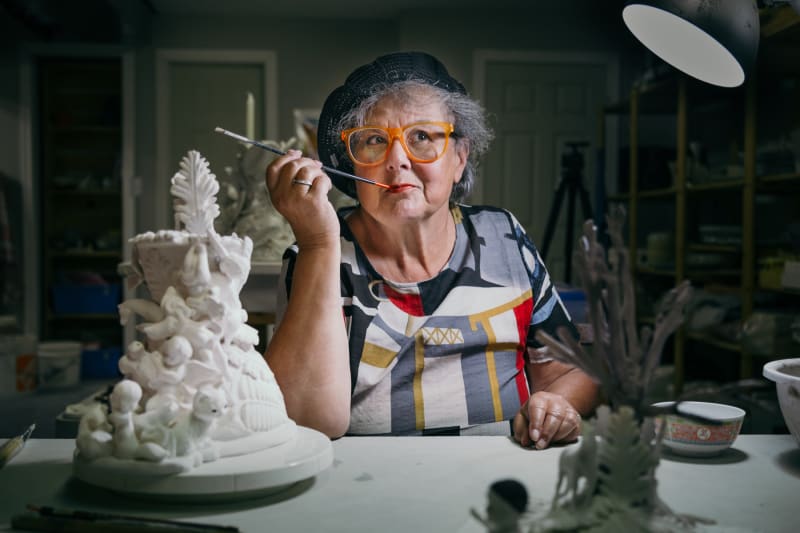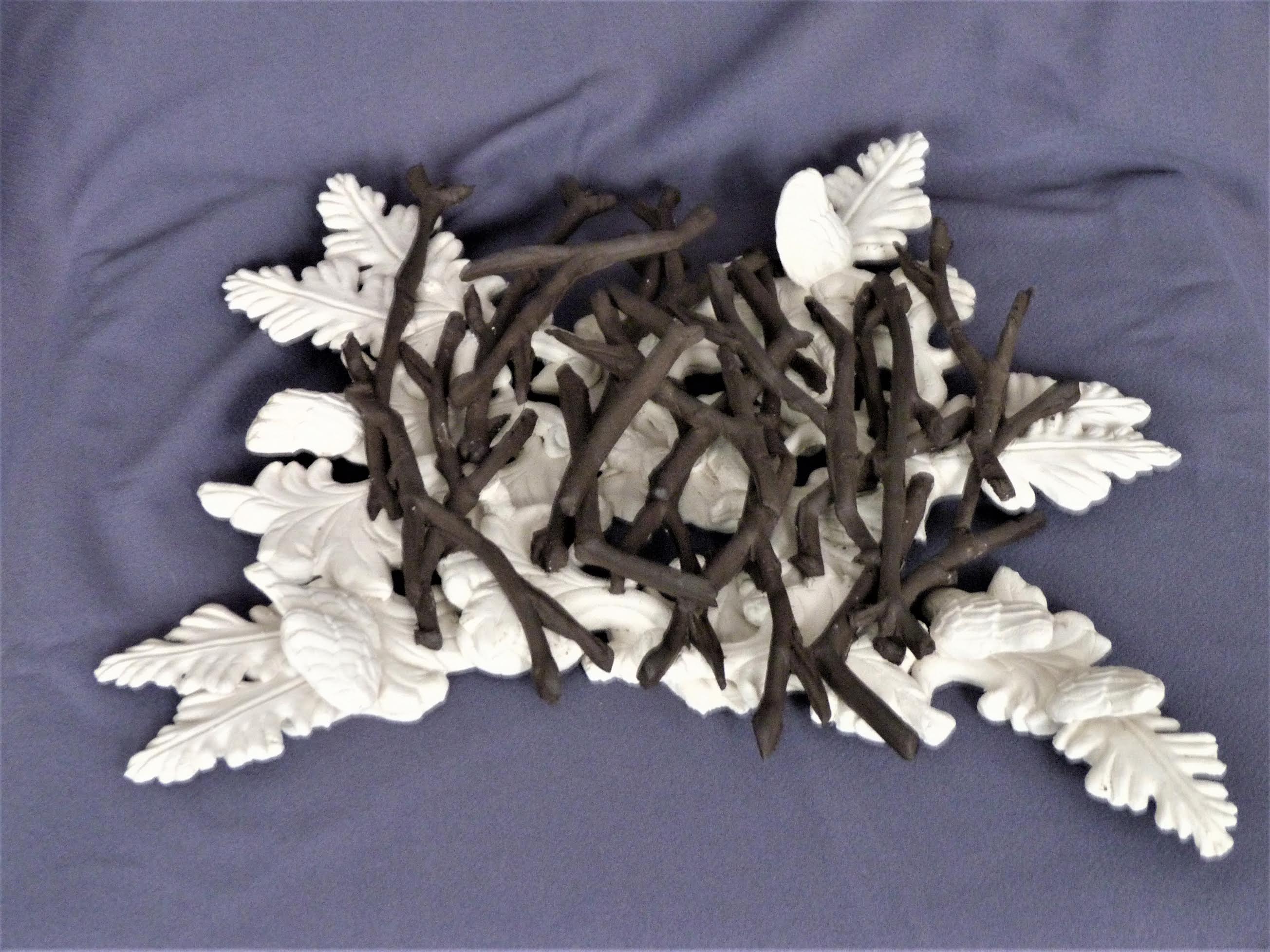 "It certainly seemed like a perfect fit as my work did not fall into the more common functional category of ceramic work so I was a bit unusual that way".
Ann's work tends to be more decorative and includes imagery of nature and architectural embellishments.
Often she will try to represent fluidity in a static form and she's constantly influenced by textiles and the repetition that textiles so often includes.
Many of Ann's works are for the wall and included another area of artwork which involves printmaking and image transfer. "This is not such as easy task but one that is challenges me every day".
Studio 11 - Indoor & Outdoor
Ann will be showing her work at the indoor/outdoor studio gallery of Mike Wilkins along with fellow guest artists Jeannine Rosenberg and Donald Chretien.
If you would like to book a tour of Mike's studio, purchase a piece of Ann's work, or request a custom commission piece, contact Ann directly by email, or by giving Ann a call.
Studio 11 - 112 Brock Street East, Uxbridge, ON, L9P 1K5
anncummings.art@gmail.com 
905-649-8018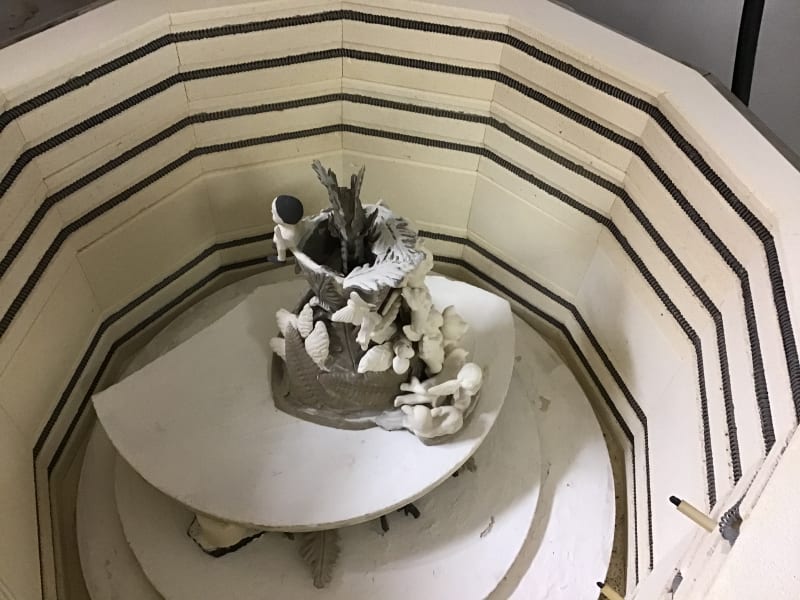 Previous
Page 1 of 2
Next