Anja Kooistra
Fabric & Mixed media artist Anja Kooistra creates expressive sculptures from different fabrics incorporating clay and natural materials. Her unique pieces are perfect for indoors or garden.
Experience Anja's Virtual Tour
ABOUT THE ARTIST
Born and raised in the Netherlands, Anja Kooistra grew up with an innate connection with nature and a love for animals and a thirst for creativity, which continued after she immigrated to Canada in 2000, admiring the simplicity and power inherent in the art form. Inspired by a course she took in 2011, learning basics fabric sculpting, Anja went on to sculpt a series of female garden figures from old T-shirts and fabric hardener, and dreamed of one day having her own studio on her property where she can teaching and create garden figurines.
Already familiar with fabric sculpting, In 2015 she traveled to Europe taking courses from the leading experts in Belgium learning new technics with Powertex products. Anja is now one of the leading fabric sculptor experts in Ontario.
Anja has an unusual way of working with recycled materials such as vintage lace and doilies and other materials she saved from the landfill. Taking her connection with nature even further, the medium she uses to sculpt her large and small figurines is a non-toxic, environmentally friendly universal hardener.
Working with a variety of fabrics and natural materials brings with it unbridled creative opportunities. By incorporating these items into her sculptures, she creates beautiful works of art and lasting memories.
Her work reflects a deep connection with nature, and in particular with birds. Every day they show up around her 10-acre property, which are an inspiration for her to create these beautiful creatures in her pieces, some with a comical appearance.
From small to life-size, Anja's creations are exquisite works of art.

Anja's dream is now a reality! In Spring 2018, she decided to expand her business her and tackled a large renovation project to refurbish a rustic barn, located on her property, into a warm and welcoming NEW workshop space- that can accommodate larger groups.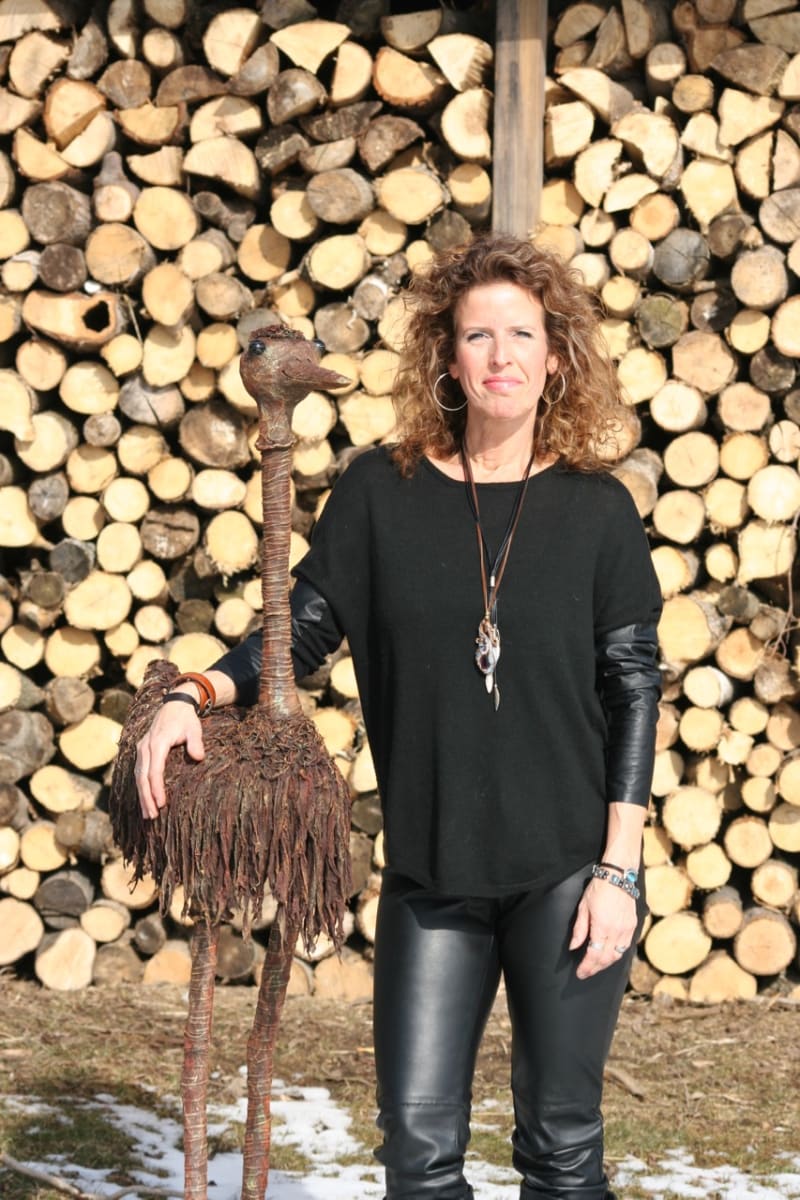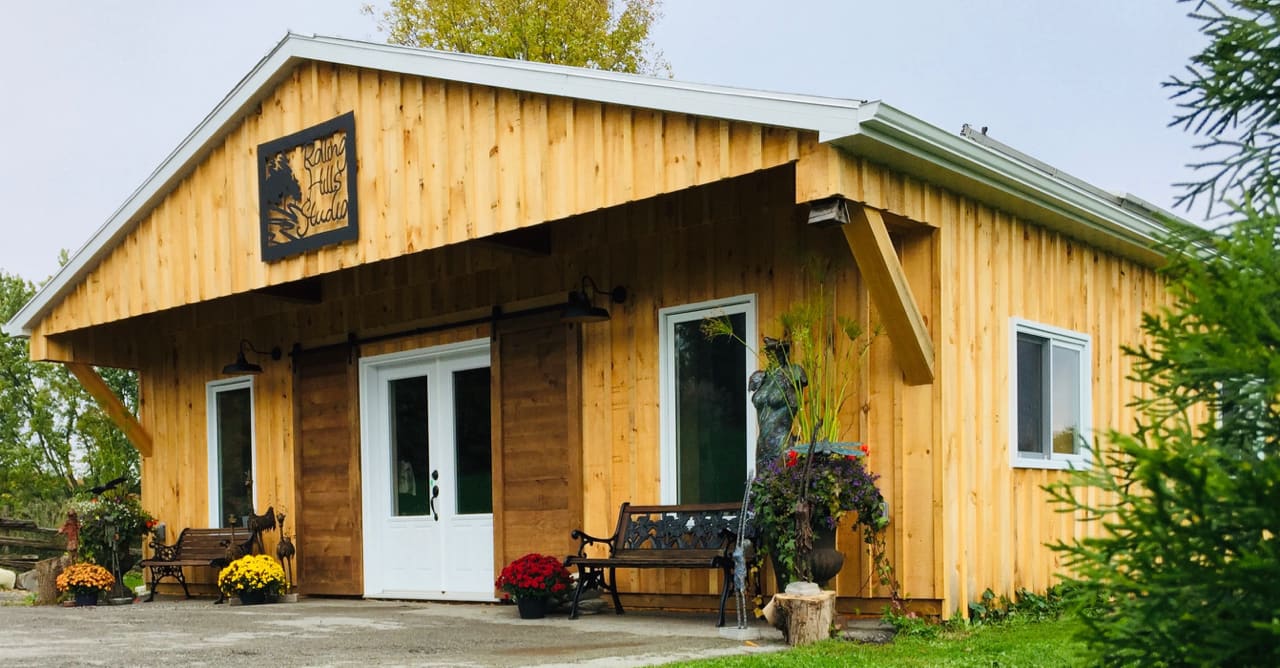 At Rolling Hills Studio, she revels in the midst of nature to sculpt stunning fabric figurines and teach workshops so that others can experience the artistic magic that keeps her engaged. 
Anja's passion is contagious when she hosts workshops for everyone from beginners to experienced fabric sculptors. 

Testimonials continue to roll in, citing praise such as: "Thanks so much for the Best class I have ever taken," "The day was beyond our wildest expectations," and "You are a gracious host and a wonderful teacher." Anja's own work is now on display in private homes and gardens around the world, in Canada, the United States, Europe, and South America.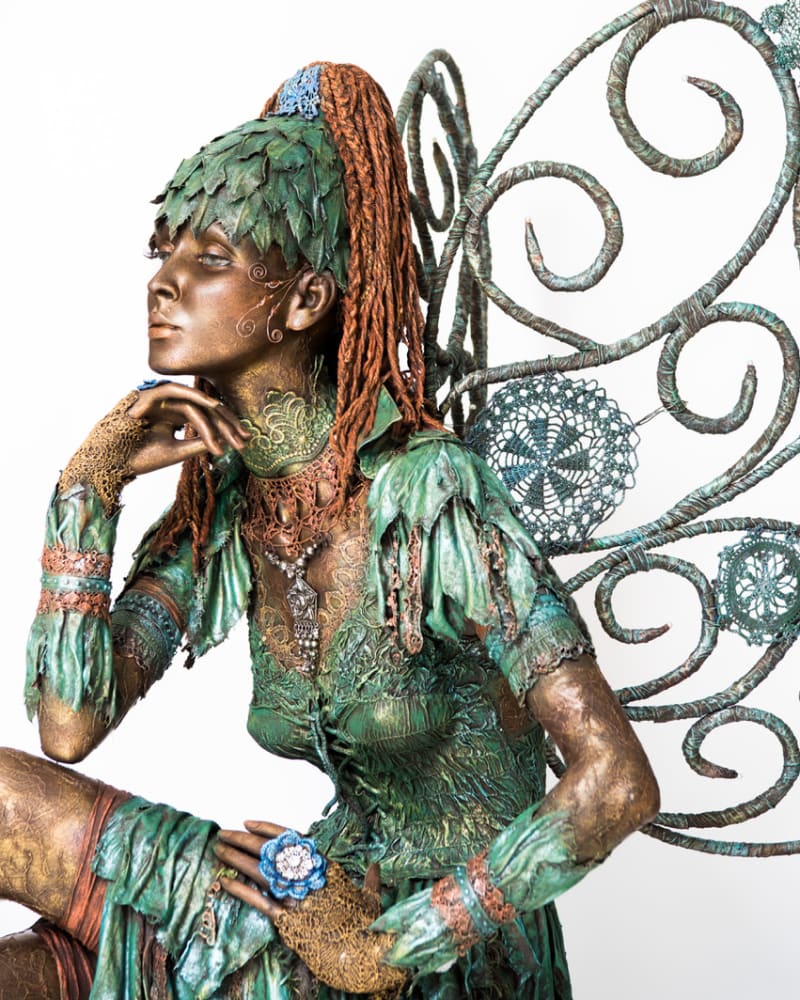 Previous
Page 1 of 2
Next