Julia Spittel
With nature as her constant companion, Julia Spittel is inspired to create unique works of wearable glass art that resemble scenes of land, sea and sky.
Experience Julia's Virtual Tour
ABOUT THE ARTIST
Julia Spittel has been making art and sharing her love of it all her life.
Her formal training from McMaster University, Ryerson University and the Emily Carr Institute of Design allowed Julia to understand that in addition to being a passion, art could translate into an interesting and ever evolving lifelong career.
As a Visual Arts teacher with the York Region District School Board, Julia enjoys awakening her students to the creative world they each possess and empowering them to make meaningful works of art with their own hands.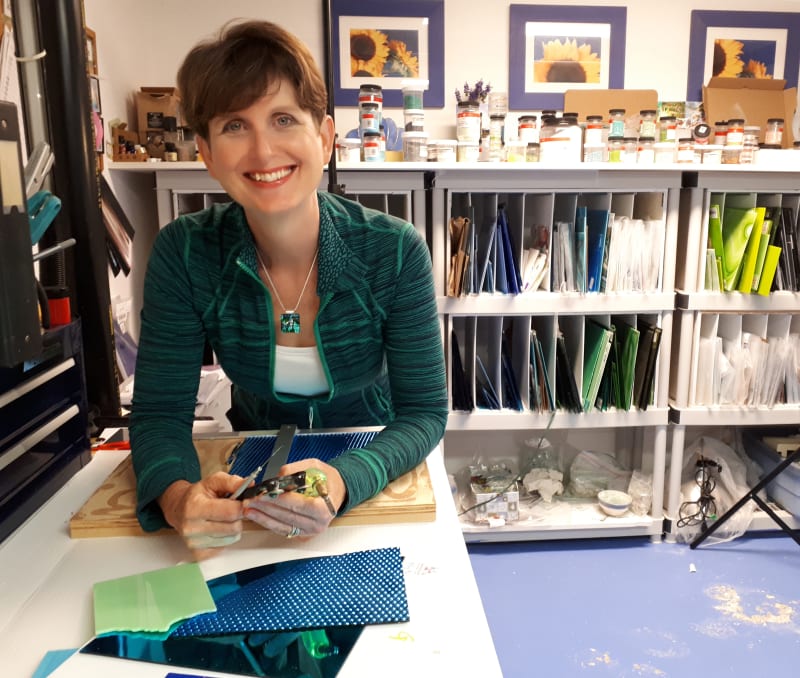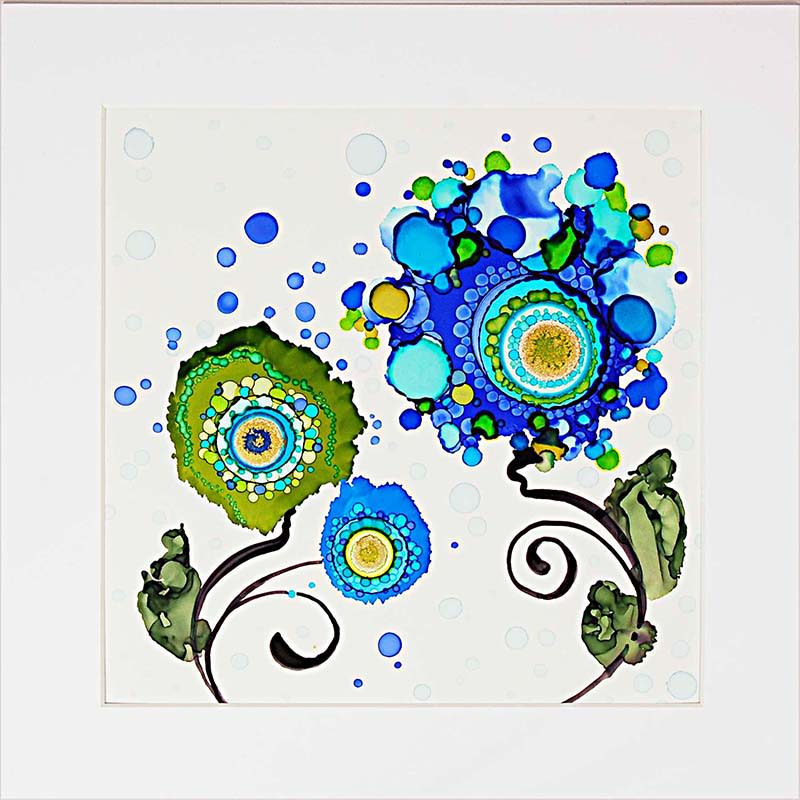 Fascination with a variety of materials has lead Julia to explore techniques in jewellery design, hand thrown functional pottery, landscape photography and her latest loves of fused glass and alcohol ink paintng.
Over her artistic career, producing and exhibiting work across media boundries has allowed Julia to cross pollinate ideas between disciplines to bring unexpected and unique approaches to her glass making such as her techniques of "glass marquetry", "grafting" and "landscape glass".
Regardless of material, nature has always been Julia's inspiration and has resulted in her "elegant organic" aesthetic, the hallmark of "Earth Songs" design.
Her current work explores the warm glass medium and landscape themes to capture the abstract scenes of wind, water and sky.
Her whimsical alcohol ink paintings of "Floral Families" use the same joyful palettes and intense colour to delight the eye and lift the spirit.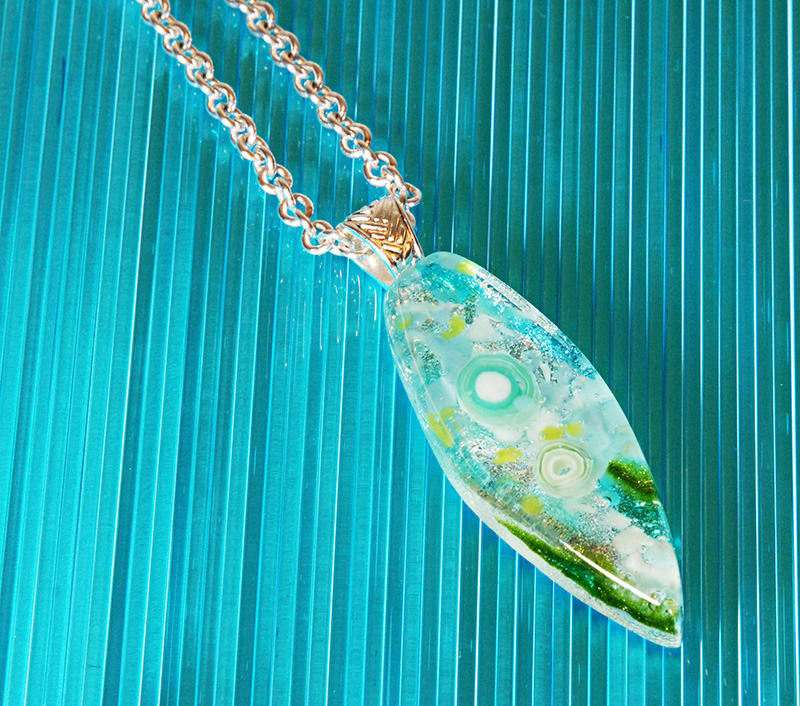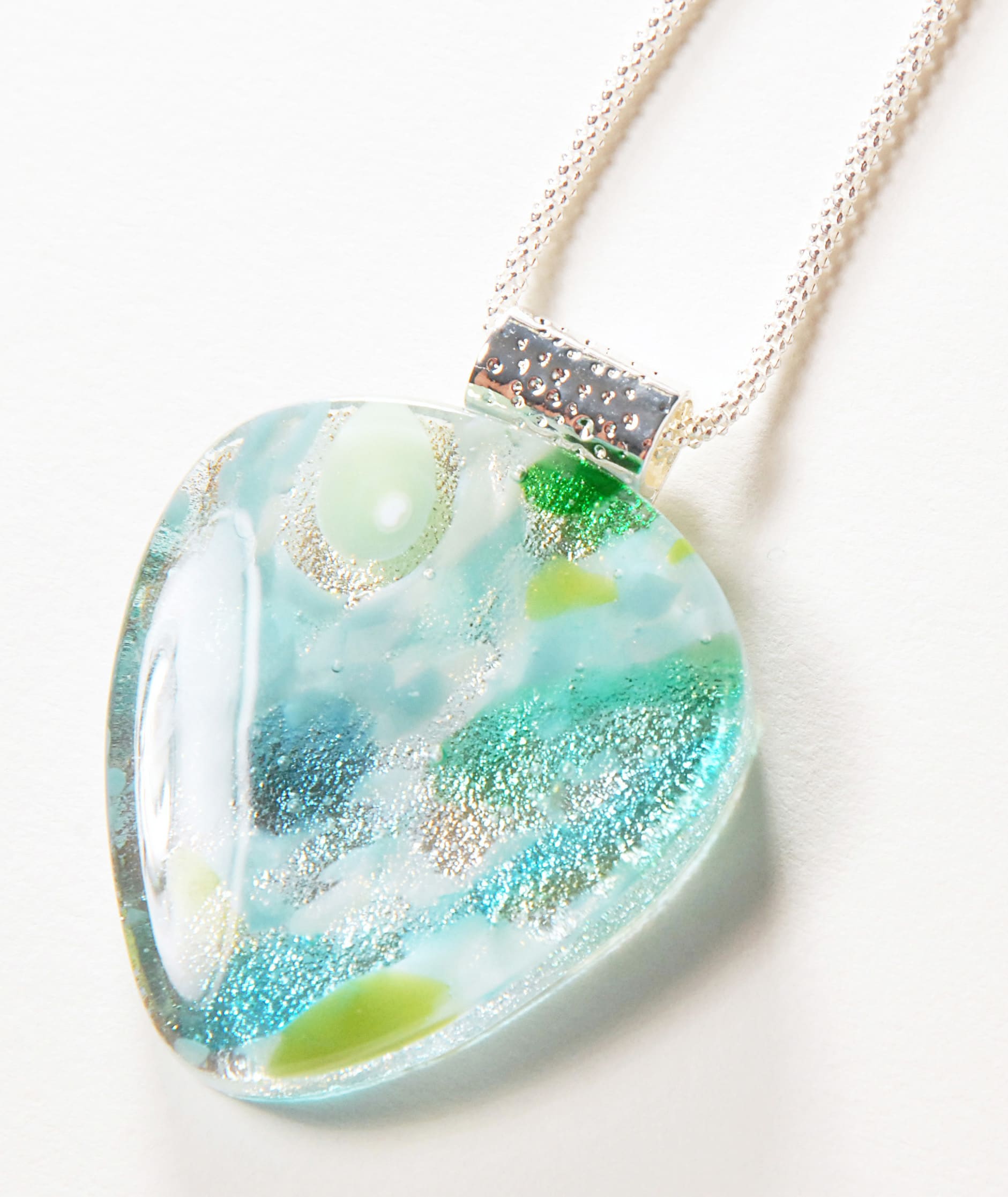 Previous
Page 1 of 2
Next