Joan Yerema & Jay Yerema Weafer
In the tradition of Renaissance artists  Joan Yerema &  Jay Yerema Weafer (mother and daughter) combine their brushstrokes to create unique paintings filled with character.
ABOUT THE ARTISTS
In the tradition of renaissance artists  Joan Yerema &  Yerema Weafer (mother and daughter) combine their brushstrokes to create unique paintings filled with character .
JOAN (the Mother): Joan Yerema is essentially a self-taught artist who mastered both traditional and non-traditional medium through extensive exploration and trial. After retiring from a successful Nursing career, she fulfilled a dream of studying at the Isabell O'Neil Studio & School for the Art of the Painted Finish in New York City, which further illuminated her work and the three dimensional world became her canvas too.
JAY (the Daughter): Jay Yerema Weafer is a graduate of the Ontario College of Art & Design. Formal education introduced her to such a wide range of styles that it ignited a passion to continuously develop as an artist. The creative energy she experienced when painting in Florence, Italy eighteen years ago significantly influenced her style, which can be described as classical realism combined with contemporary experimentation.
While living in Italy, both Jay and Joan were intrigued by the fact that many famous Renaissance works attributed to only one Master had actually been created by a number of talented individuals. "We often joked that I had been her artistic apprentice during my childhood because we worked on so many projects together" says Jay.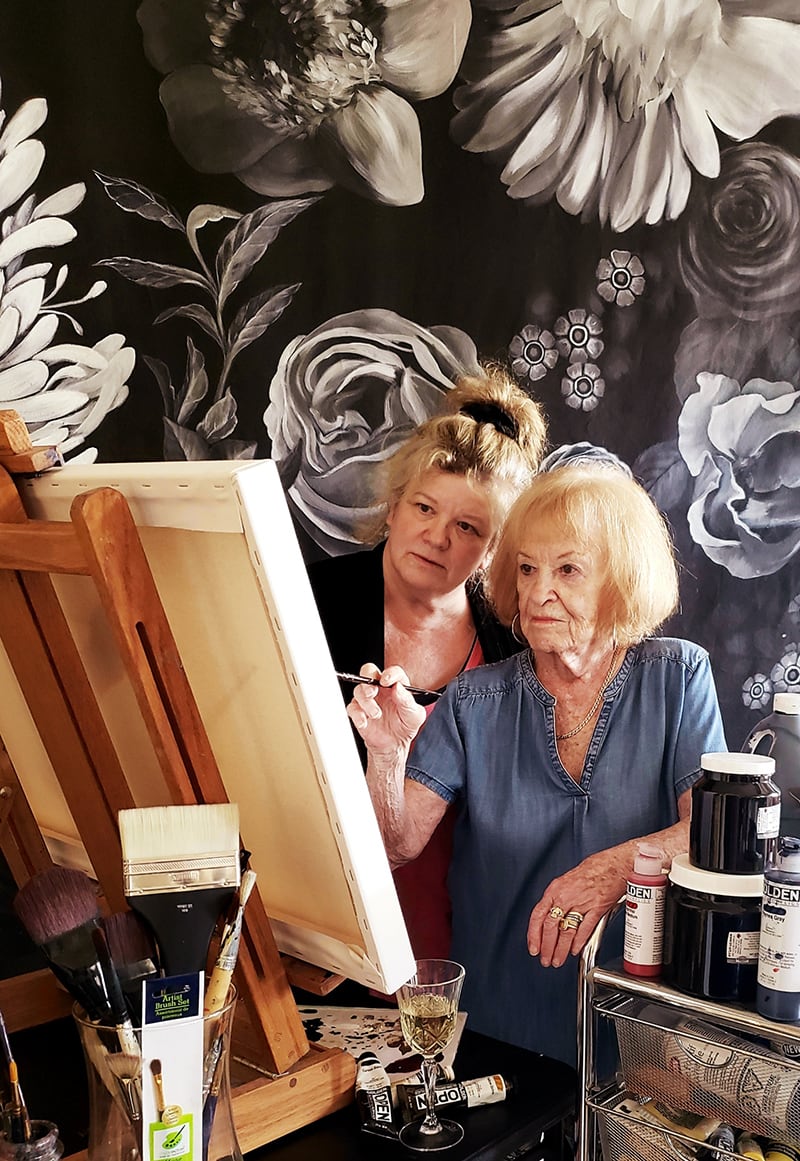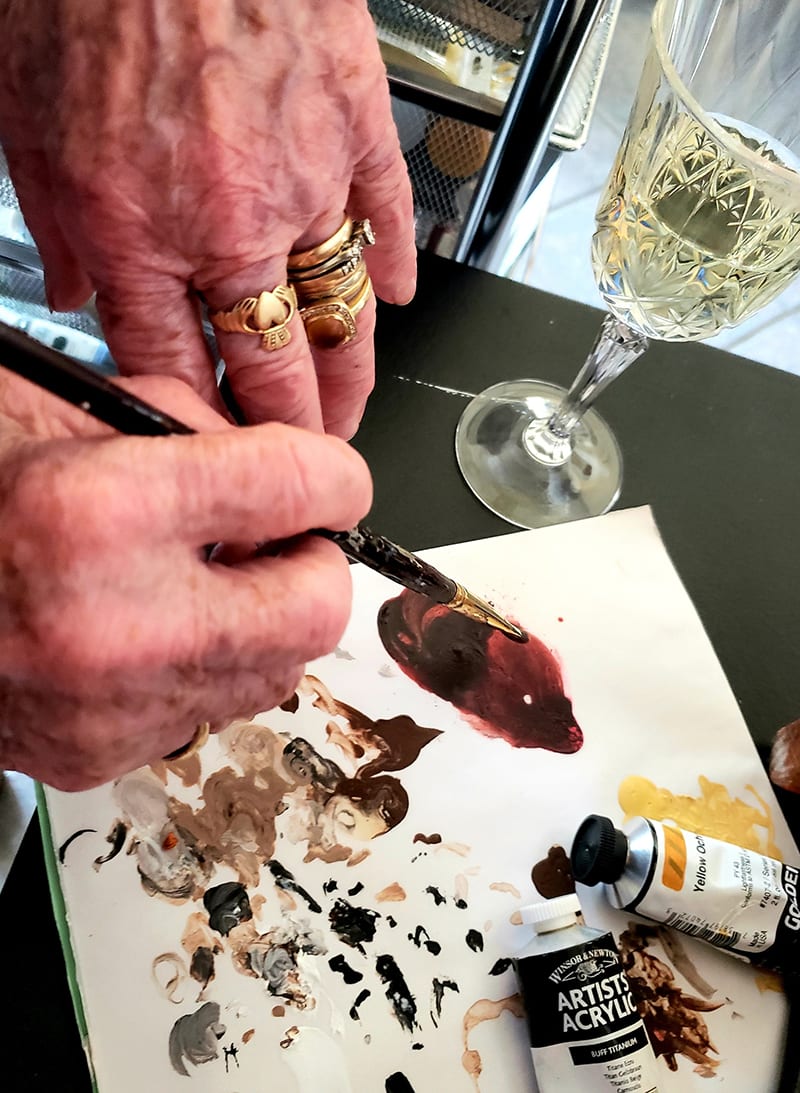 However, while in Florence they began viewing their unique connection from another perspective, which ultimately inspired them to start blending their separate brushstrokes to create one masterpiece … and the rest, as they say, is history.
Jay and Joan call the charming town of Sunderland home, and have been actively involved with the local art scene for many years. Together, they operated 'The Magic Door Art Gallery' which exhibited local, national and international artists from 2001 until 2016.
They also organized creative classes, hosted the 'Awesome Art Adventures' kids' camps, participated in the creation of Durham Region's 'Art of Transition', facilitated a children's mural project for the 2015 Pan Am/Parapan Am Games, and are currently involved with an exciting new project called 'Outer City Arts'.
"Our paintings hang in both public and private collections and have been exhibited in Canada, USA & Europe".
Jay and Joan are hoping to showcase their newest pieces when they once again open their doors to art lovers during the 2020 Uxbridge Studio Tour.
Jay and Joan will be sharing their work and their studio with guests virtually this year. To experience Jay and Joan's Virtual Studio Tour come back to this page September 8.
Contact Jay & Joan
If you would like to learn more about  Jay & Joans studio, purchase a piece of work, or request a custom commission piece, contact them directly by email.
magicdoor@sympatico.ca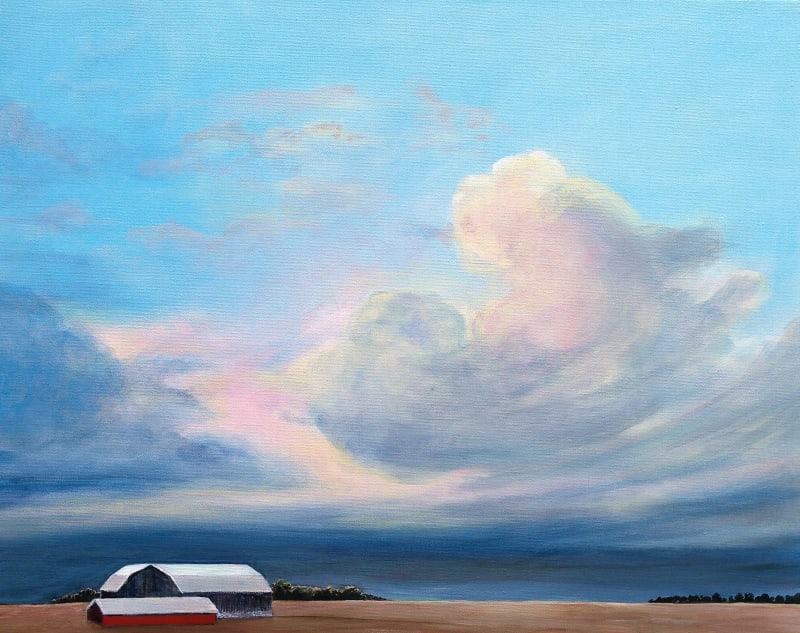 Previous
Page 1 of 2
Next