Sheryl Bunting
The beauty of glass has always captured Sheryl Bunting's imagination because it's one of those magic materials that is invisibly transparent until you add the intensity of colour. Sheryl's stained glass pieces are bursting with colour.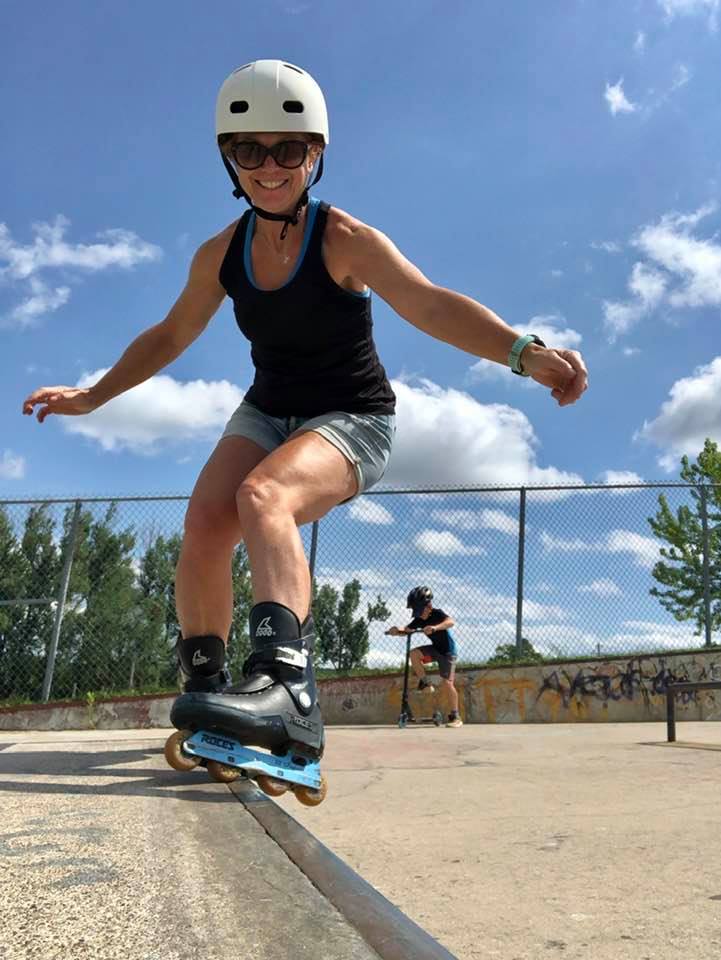 ABOUT THE ARTIST
I am an educator and a geologist who studied volcanology at the University of Toronto. Volcanology is a geological science that specializes in the correlation between volcanic activity and earthquakes, as well as plate tectonics and mountain formation. I have always been intrigued by the structure and chemistry of the Earth and its rocks are my passion.
Throughout my career, I've worked in some of the most remote areas of Northern Quebec, Northern Ontario & the Northwest Territories as well as for the Ontario Science Centre and the Ministry of Natural Resources. Much of my recreational time has been spent canoeing and backcountry camping. I am inspired by the calming effect of the natural environment, how simple shapes can mimic movement and how colours affect human emotion.
Volcanoes can be described as beauty juxtaposed with danger, and a piece of glass possesses a similar characteristic. Interestingly, the very first glass making occurred naturally in the form of obsidian formed during volcanic eruption, and humans have been creating it since at least 5,000 BC.
The beauty of glass has always captured my imagination because it is one of those magic materials that is invisibly transparent until you add the intensity of colour.
I love how the beauty of stained glass is ever-changing with the reflection and refraction of light even when contained within a precise architectural element, and I'm always seeking innovative ways of transforming this ancient art form into a contemporary one.
This will be my third guest appearance on the Uxbridge Studio Tour, but my very first virtual display of the intricacy of frozen liquid or what scientists refer to as an amorphous solid online … enjoy!
"The purest and most thoughtful minds are those which love colour the most."  - John Ruskin, The Stones of Venice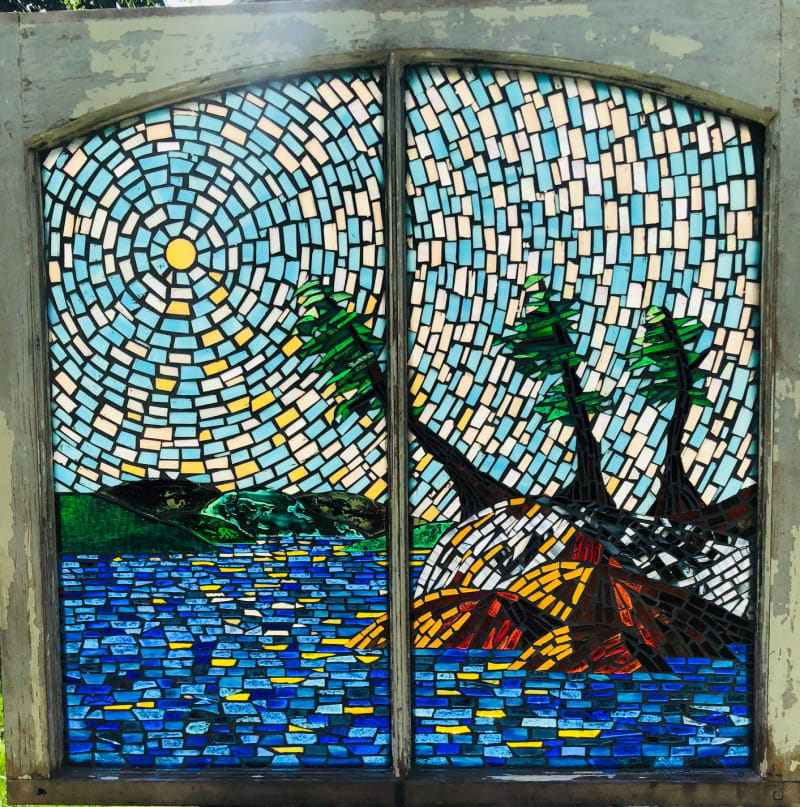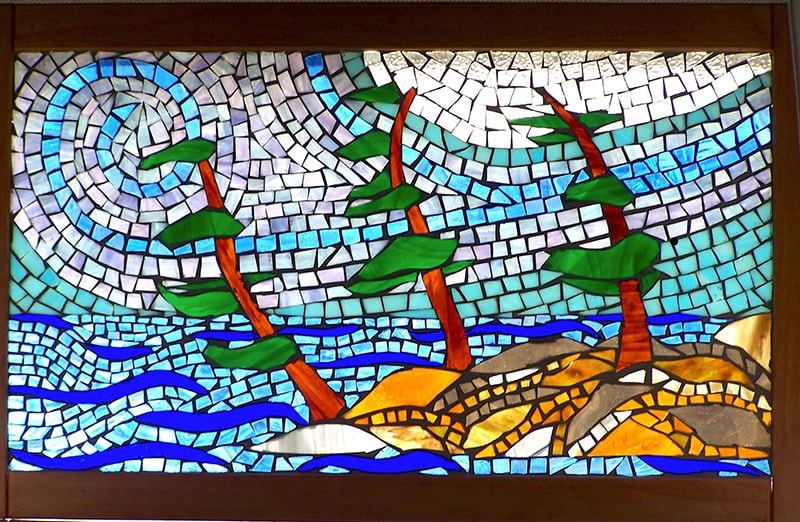 Sheryl will be sharing her work and her studio with guests virtually this year. 
Contact Sheryl
If you would like to purchase a piece of Sheryl's work, or request a custom commission piece, contact her directly by email.