Saundra Reiner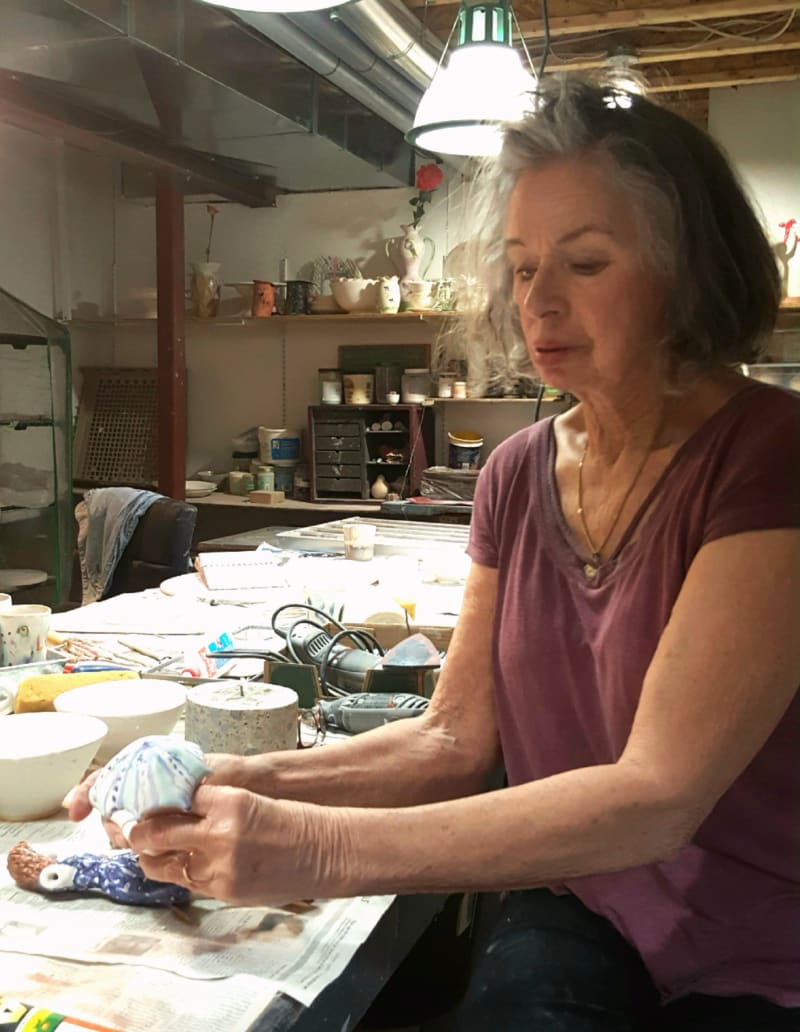 ABOUT THE ARTIST
I am Toronto born and raised, a graduate of the Ceramic program at the Toronto College of Art and the Fine Art Programme at the University of Toronto, as well as the Conservation programme at Sir Sanford Fleming College.
I worked as a conservator at the Bata Shoe Museum for 23 years. I have lived in the Uxbridge area  since 1991..
I have been working with clay for over 45 years and have won recognition for my work over that period in many shops,  studio tours, curated shows and galleries. I work with porcelain and stonework clay bodies in the cone 8 range.
The porcelain is often highlighted with 22 K gold and fired a third time. I hand-build, throw on the wheel, embellish, imprint and reassemble the greenware to alter its shape and make it my own.
I paint motifs over and under-glaze, on my originally-formulated glaze recipes. Recently my interests encompass encaustic painting. Perhaps it is the alchemy of fire in the process for both that "fires" my imagination.
For 2020 Saundra will be welcoming guests to view her work both indoors and outdoors at her studio/gallery. All tours by appointment only.
CONTACT SAUNDRA TO BOOK YOUR TOUR
If you would like to arrange a tour of Saundra's studio, purchase a piece of work, or request a custom commission piece, contact Saundra by email, or by giving her a call.
35 Mill St., Uxbridge
saundrareiner@powergate.ca
905-852-4033