Sarah Holtby
Sarah Holtby is a talented artist, with a math and science background – her studies of form are exquisite examples of photorealism at its best.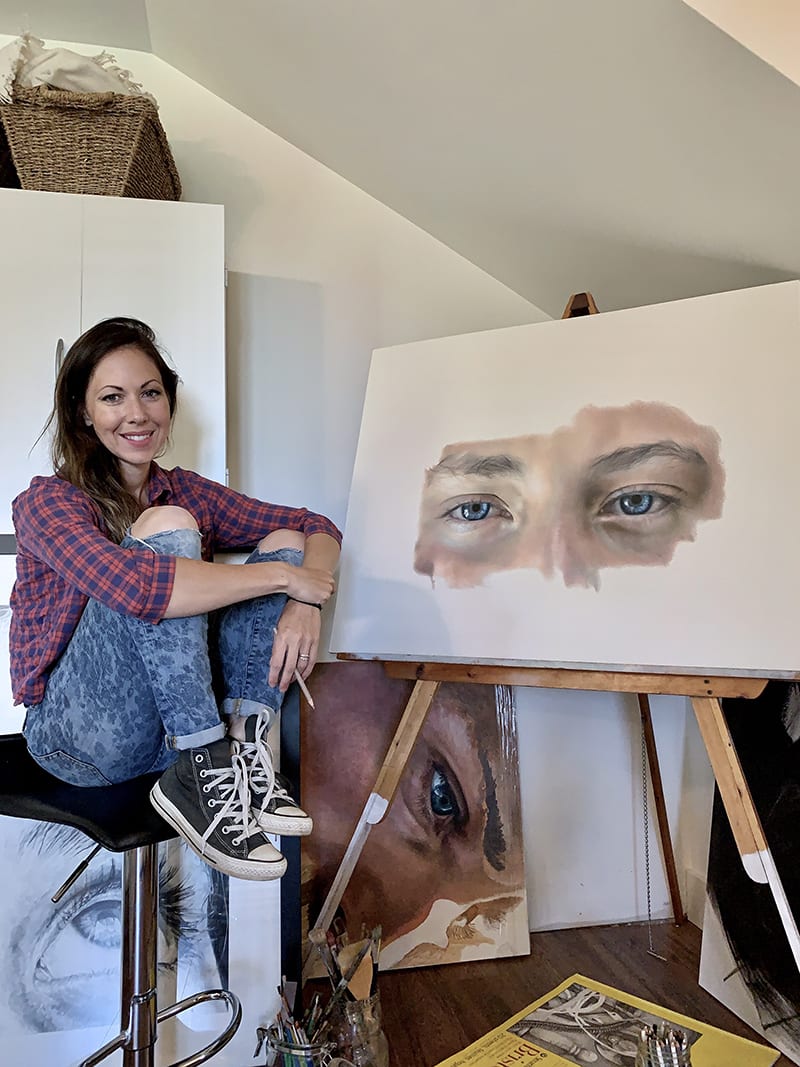 ABOUT THE ARTIST
Sarah Holtby is a self-taught artist educated in the field of medical science and architecture.
She sees her work as means of expressing her humbling fascination with the intricate details of the human form and the mystery of the human spirit.
Her coloured pencil work demands the viewer to look closely and experience the internal contemplations of the heart and mind.
Though still in her 'artistic infancy', Sarah, has experienced support and response to her work in field.
Sarah has won the Society of Canadian Artists (SCA) First Award of Excellence (2018), The Elaine Fleck Curators Choice Award (Elaine Fleck Gallery, Toronto, 2017, 2018) and has taken part in the Scugog and Uxbridge Studio Tour and has won the 'Best Painting' and 'People's Choice Award' in the Celebration of the Arts Juried Art Show, as well as the 'Best in Show' award at the Georgina Juried Art Show.
She looks forward to sharing new works that dive further into colour, portraiture, humanity and shared experiences.