Pat Neal
Pat Neal has a passion for weaving and handwoven cloth. Colours, textures & fibres combine to make contemporary table linens, tea towels, scarves, clothing, blankets and throws, runners, mats and other one-of-a-kind items.
ABOUT THE ARTIST
Pat Neal has been weaving for more than twenty years. She is drawn to the colours and textures of the yarns used to create woven cloth.
Pat works on traditional, wooden, foot-powered floor looms using primarily natural fibres (cotton, silk, linen, hemp, mohair, etc) and locally sourced Ontario wool.
Pat's work has been shown in galleries across Canada and the U.S. and is available at the Textile Museum of Canada's gift shop.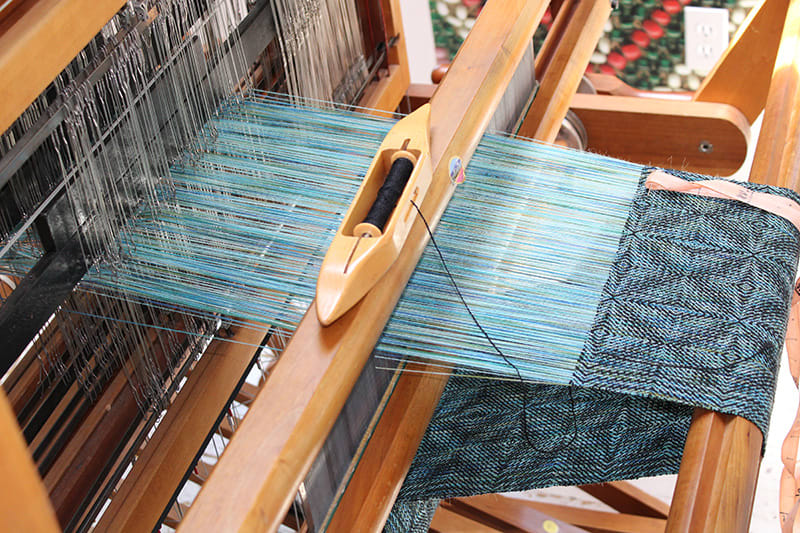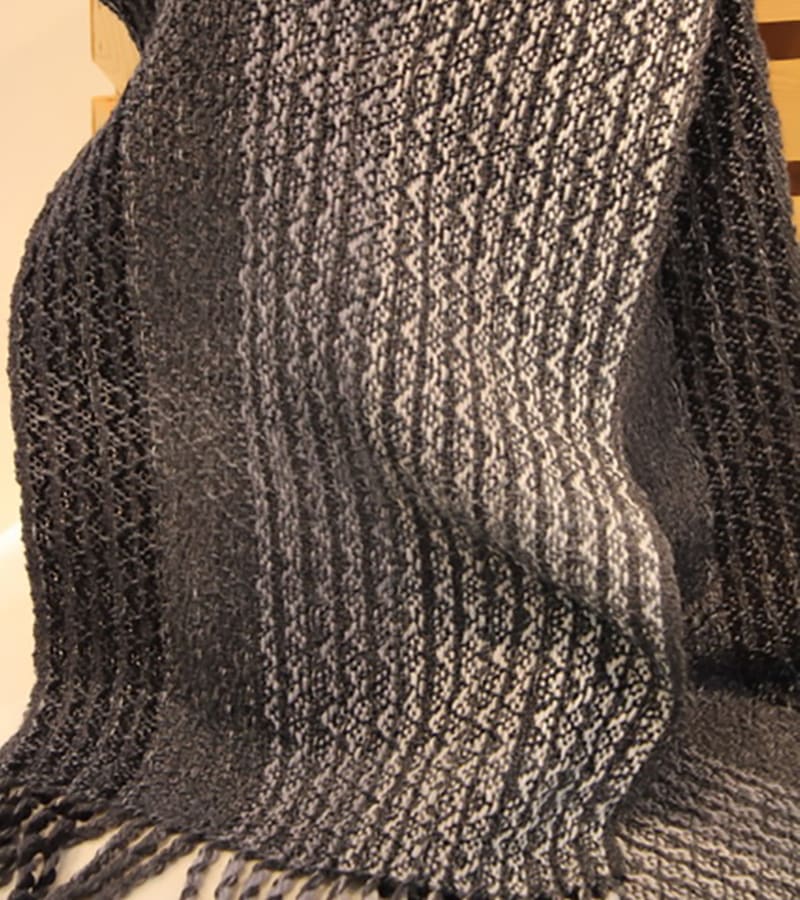 For 2020 Pat will be welcoming guests to view her work at her inside her gallery/studio. All tours appointment only.
To book a tour of Pat's studio, or to purchase a piece of work, contact Pat directly by visiting her website, sending her an email or by giving her a call.
8 Myrtle Rd. West (at Hwy. 12), Ashburn
nakedlambweaving.com
nakedlambweaving@gmail.com
905-655-5691