Nancy Newman
Purse Designer and Textile Artist Nancy Newman has a passion for sourcing textiles that are free from harsh chemicals and dyes which means gorgeous, authentic designs that are better for you, better for the earth, better for all of us.
ABOUT THE ARTIST
My life has been about 'women's work' - sewing, designing patterns and textile prints, weaving, designing, and dyeing.  I started this journey in earnest when I ran my own children's clothing company, selling wholesale, and through my own store in Toronto. 
After many courses in pattern drafting and retail management, I went back to school full-time and graduated from the Textile Studio at Sheridan College of Art and Design in Oakville.  I then set up a weaving studio and wove silk shawls and kimonos for more than a decade.
From my studio in Uxbridge, Ontario, I now create bags from my own original designs.  Conscious of the environment, I use only pure cotton, waxed with food grade paraffin wax, and leather, all of which are bio degradable.
I take great pride in my work, and each unique product is lovingly handmade with attention to detail and style.  Straight seams, even stitching, and sturdy construction create a finished product that not only looks good, but will last.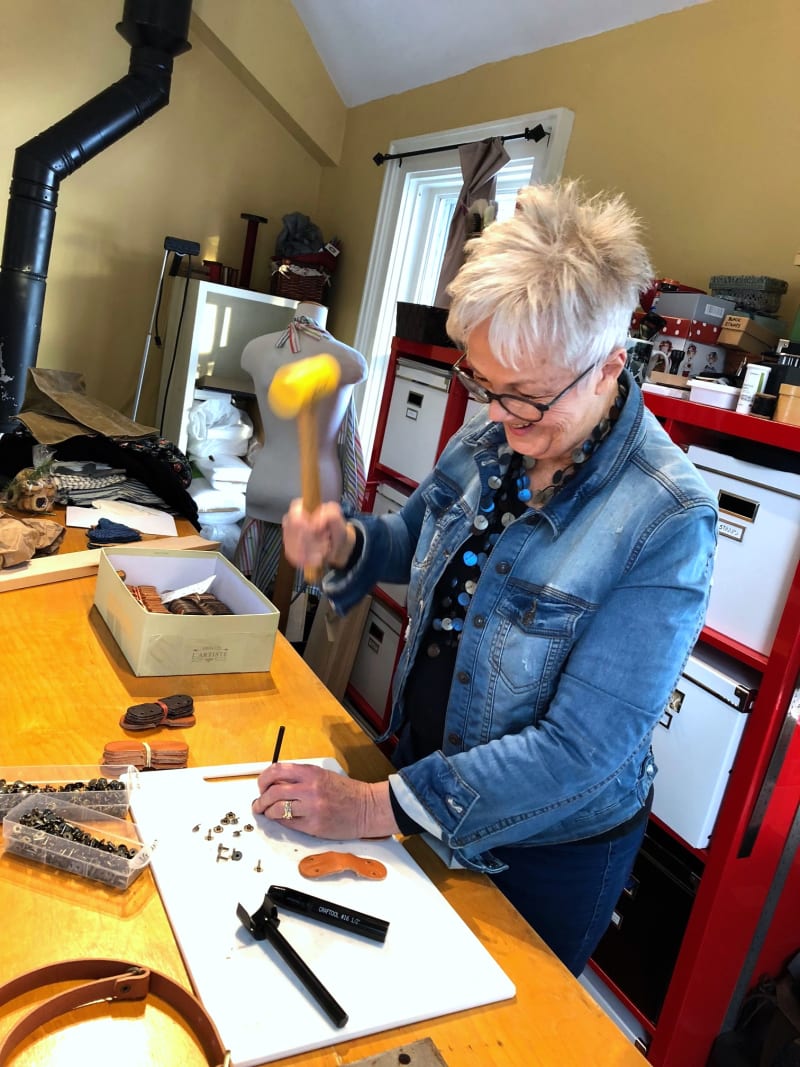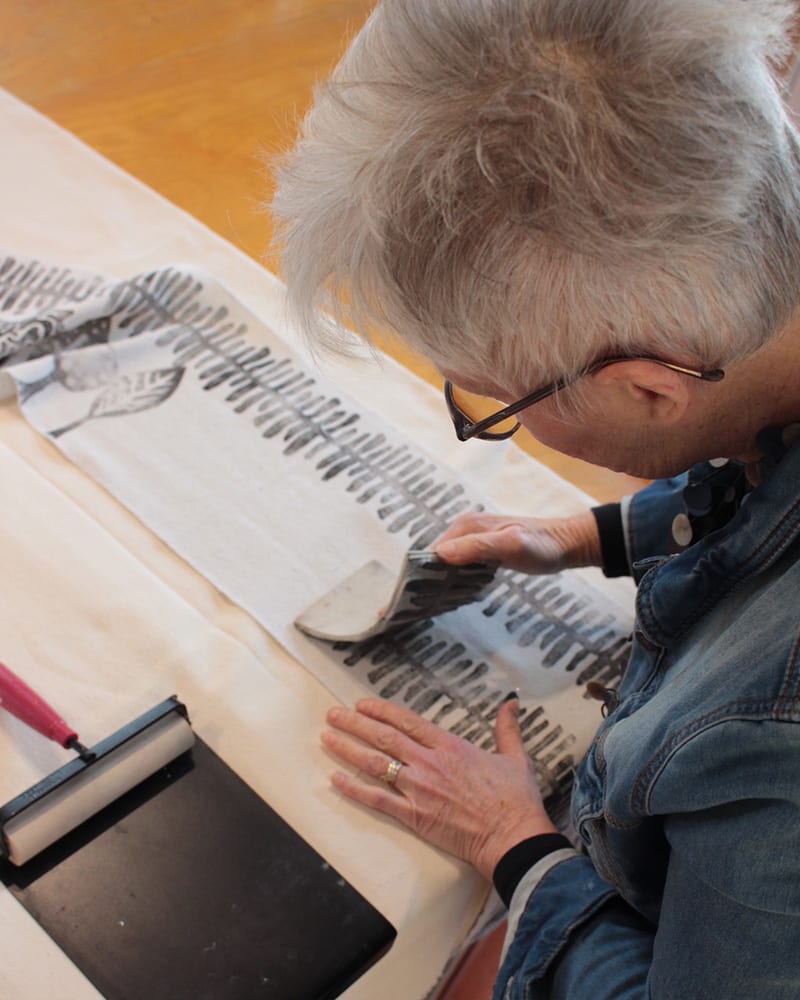 Previous
Page 1 of 2
Next