Marissa Sweet
Marissa Sweet's paintings will inspire you to connect with nature, experience its healing qualities and realize the importance of preserving our environment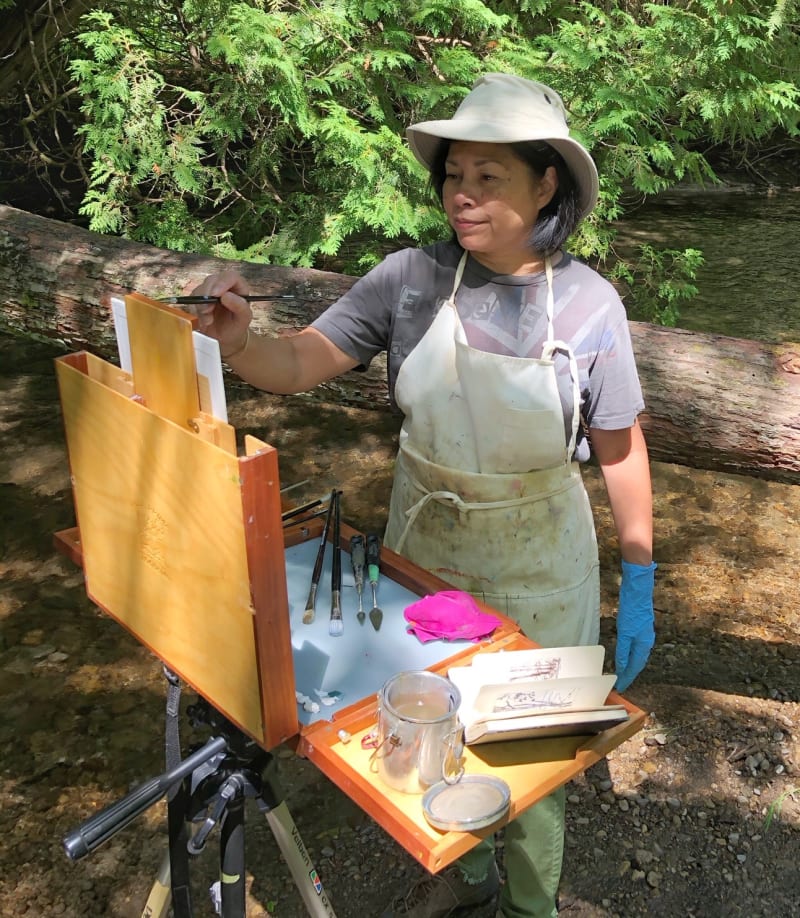 ABOUT THE ARTIST
Born and raised in Metro Manila, Philippines, Marissa Sweet has a degree in Business, with a major in Economics. She worked in the corporate world for 25 years, in various occupations, from Account Executive, Administrative Assistant, Sales and Marketing and Human Resources.
Her last job was a Training Specialist, which revealed her love for teaching. In 1994, Marissa immigrated to Ontario, Canada.  She began teaching art workshops in 2002 and has never looked back. 
Now Marissa divides her time between teaching and with teaching and working as a professional artist. Marissa is an Elected Member of the Ontario Society of Artists and the Vice President/Social Media Director of the Society of Canadian Artists.
Inspired by a background in Feng Shui, Marissa's work illustrates scenes the landscape, lakes, marshes, florals, and forests.  As an avid camper she finds much joy canoeing in Ontario's Provincial Parks.
Her hope is that her paintings will inspire people to connect with nature, feel its healing qualities and focus on the importance of preserving our environment.
In 2019, Marissa was fortunate to have been selected as one of the 18 artists to compete for Landscape Artist of the Year Canada. This was a non-scripted TV show based on the British TV series Landscape Artist of the Year. 
Throughout her life she has continually taken workshops and classes in oils and acrylics at various locations throughout Canada and the Philippines.   Marissa lives in Oshawa, Ontario with her husband, her 93-year-old father and 2 adorable cats.
Marissa Sweet Studio will be open on Studio Tour Weekend.  Her work will be located at her backyard garden to allow for social distancing.  Go through the gate on the right side of the house to the garden.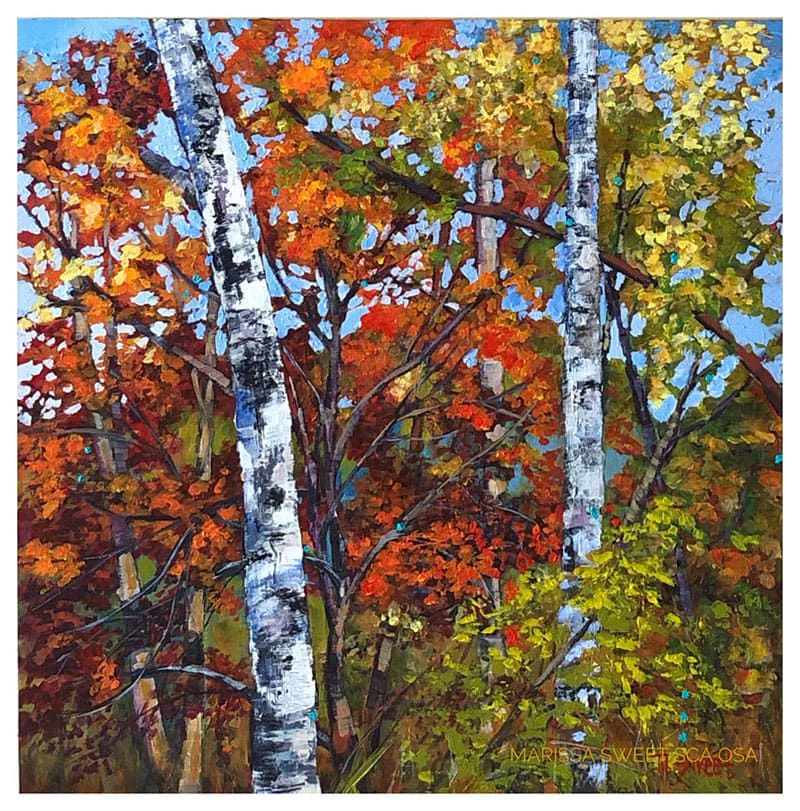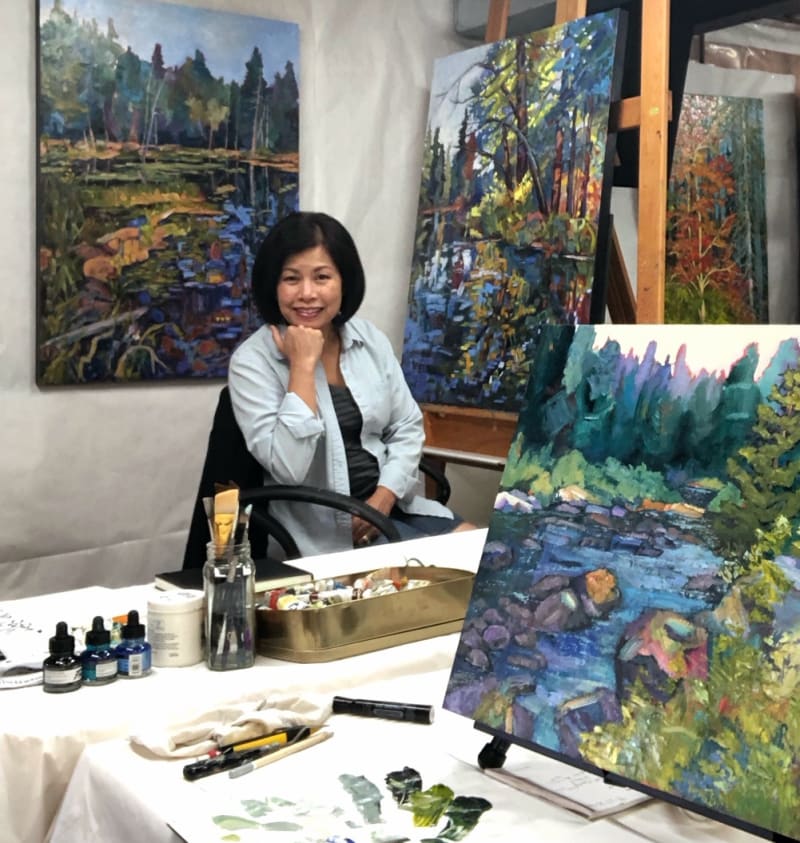 For 2020 Marissa will be welcoming guests to view her work at her outdoor studio/gallery. All tours appointment only.
CONTACT MARISSA TO BOOK YOUR TOUR
If you would like to arrange a tour of Marissa's studio, purchase a piece of work, or request a custom commission piece, contact Marissa directly through her website, by email, or by giving her a call.
1053 Appleby Court, Oshawa On. L1K 2R1
marissasweet.com 
marissa.sweet@rogers.com 
905-718-7289