Lynne McIlvride
ABOUT THE ARTIST
"If more people were truly themselves, how much quirkier and more interesting this world would be! Unfortunately, too much energy goes into the act of appearing normal." Lynne McIlvride is a mixed media contemporary visionary artist. 
She has worked in this geographical area for over 30 years, with solo shows across Canada and group shows in Canada and the US. Past Toronto gallery representation includes Prime and David Kaye galleries.
Although open to showing her work anywhere, she now concentrates on turning her house and studio into a gallery and e v e n t u a l l y a work of art in itself. Colour is her first language.
Lynne's latest work,"Epiphanies" is a series of lusciously painted low relief basswood sculptures.
Each piece is designed and cut out with a jigsaw before being hand-carved, painted, and often inlaid with her intricate beadwork.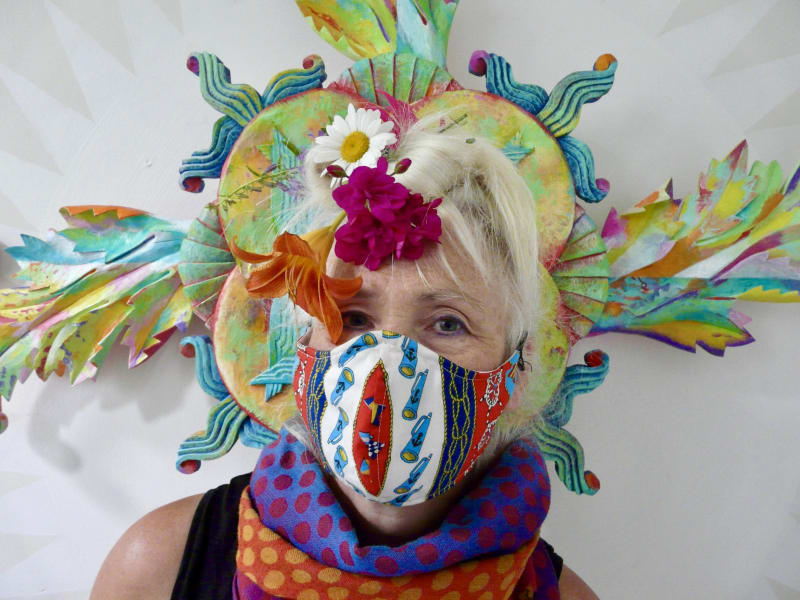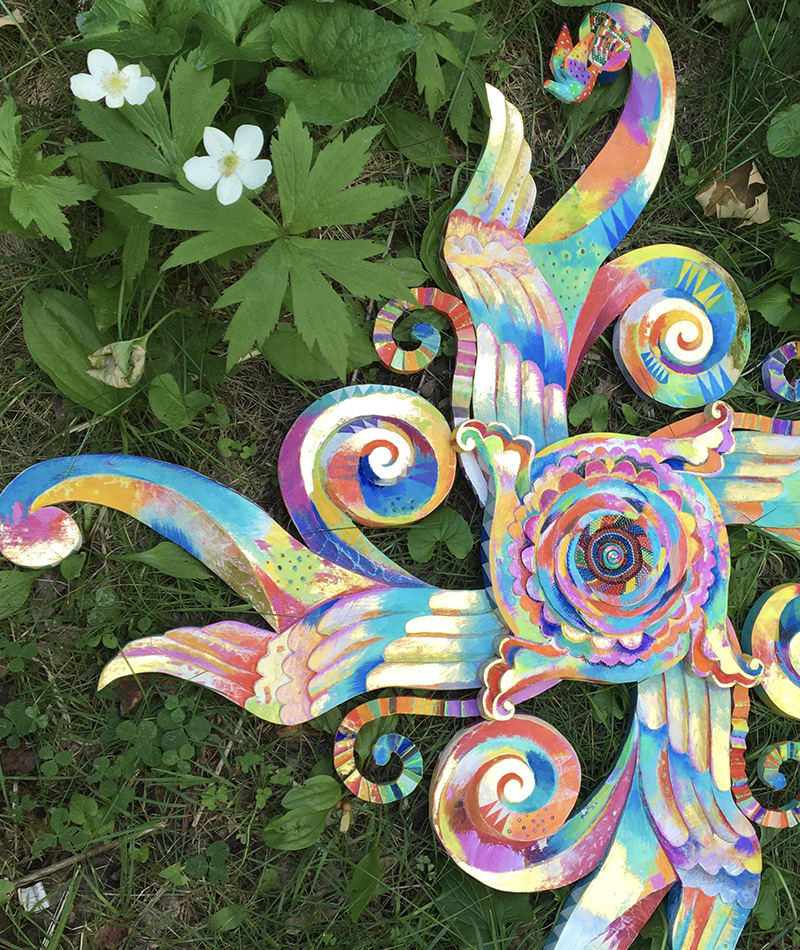 About this series she says:

"I've always loved symmetry, especially imperfect symmetry where carved pattern is revealed and then lost but still the intention of the pattern remains. I also love the shape of the equilateral cross with its reference to life and death; arm-stretching cosmic hugs; whirligigs and flowers with stillness at their centres; the crucifixion and the flowering resurrection. My friend and I were talking about the small epiphanies of childhood--instances when we sensed an invitation from God: the comfort and mystery of a statue of Virgin and Child on a well-frequented path; wind animating the tops of trees; a song about the magi breaking into a child's sad night. As I do these dense painted carvings, I realize they represent hints of hope; modest epiphanies. They allude to those moments that happen in the blink of an eye, brief and easily missed but if you manage to pay attention, life-changing."
Earlier work includes a fleet of boats made of sardine cans, cupboards holding domestic tornados, ten-foot watercolours of mountain ranges, tiny drawings on chicken eggs, labyrinths, dancing skeletons and more. There's always more.…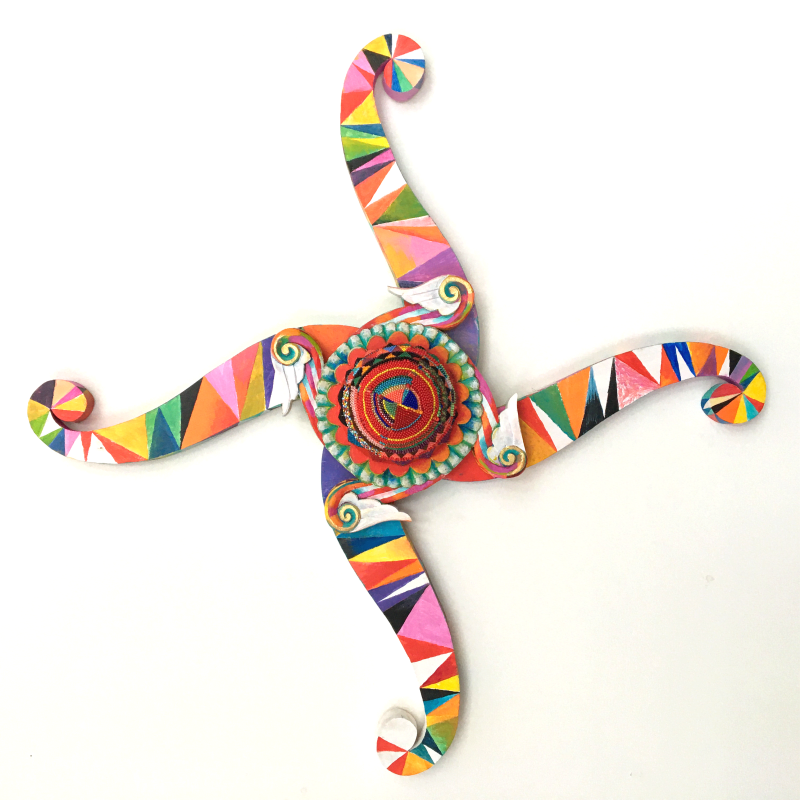 Previous
Page 1 of 2
Next