Kimberley Price
Jewellery artist Kimberley Price is inspired by the art of other cultures and may string, for example, antique silver beads from the Turkoman of northern Afghanistan with Venetian beads traded into Africa in the late 19th century.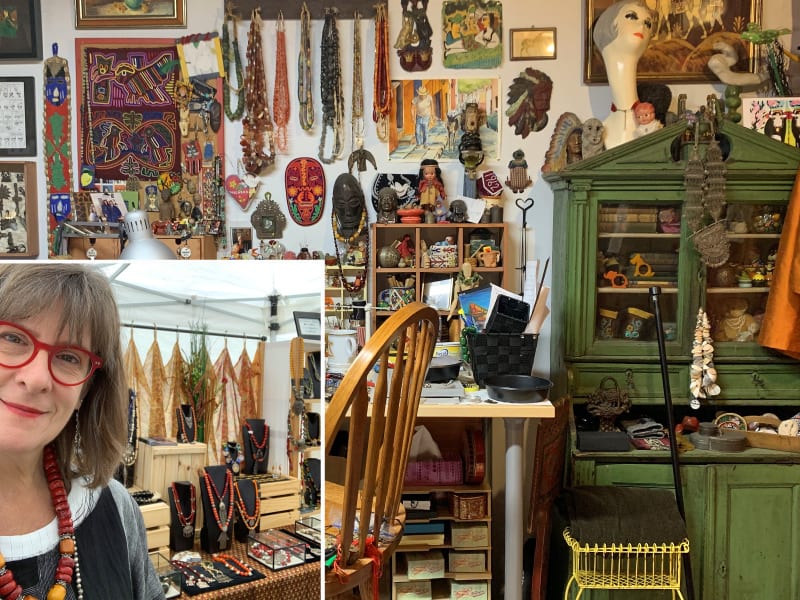 ABOUT THE ARTIST
I create because I 'have to'. It is as necessary as breathing. Over the years my chosen method of expression has consistently been jewellery.
I have transformed polymer clay, silver and beads of every description and age, into wearable art. I have macramed, silversmithed, woven and strung to accomplish this. 
Creativity was encouraged as I grew up in neighbouring Port Perry, and my jewellery business began in high school over 35 years ago. Growing up in a vibrant, eclectic household full of art and antiques helped to set my creative path which continues to this day. 
Currently my preferred combinations are those of vintage and antique pieces worked with semi precious or glass beads and old silver. Inspired by the art of other cultures, I may string, for example, antique silver beads from the Turkoman of northern Afghanistan with 19thC Venetian trade beads. 
Alternatively, I can bring out my saw and torch to pair a vintage Bakelite dress clip or a contemporary Fordite cabochon with sterling silver to create a unique statement ring. 
Occasionally I switch gears from the big beads and pull out my seed beads. Here I meticulously pick through containers of these tiny orbs, and one by one, weave together bright, graphic, one of a kind wearable art. These pieces take their inspiration, in part, from Native North American and African beadworkers. 
All in all I create because I have to. It is a passion that wont be quelled and keeps me thinking, focused and happy.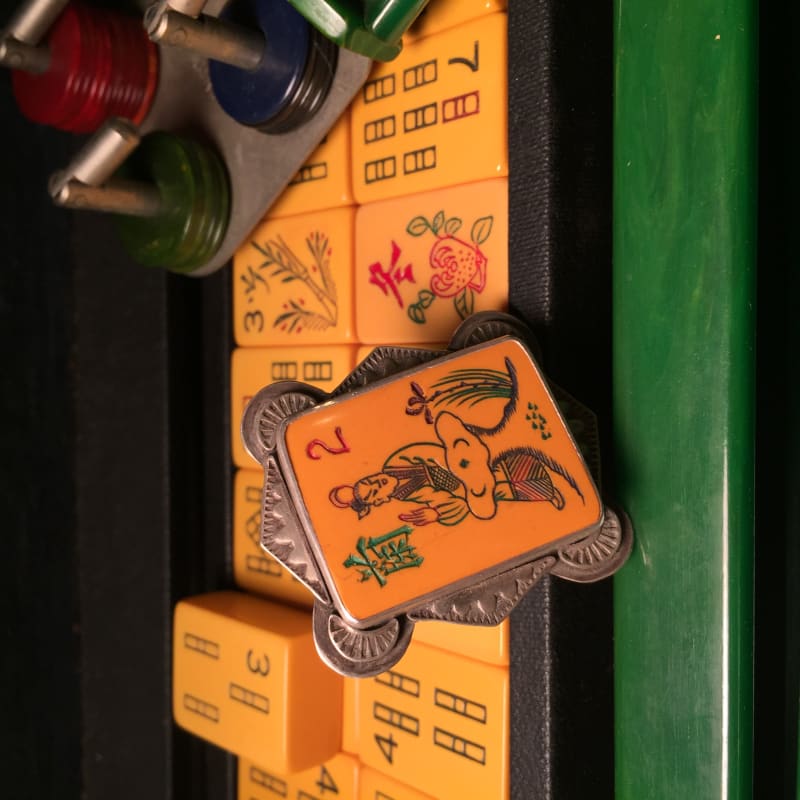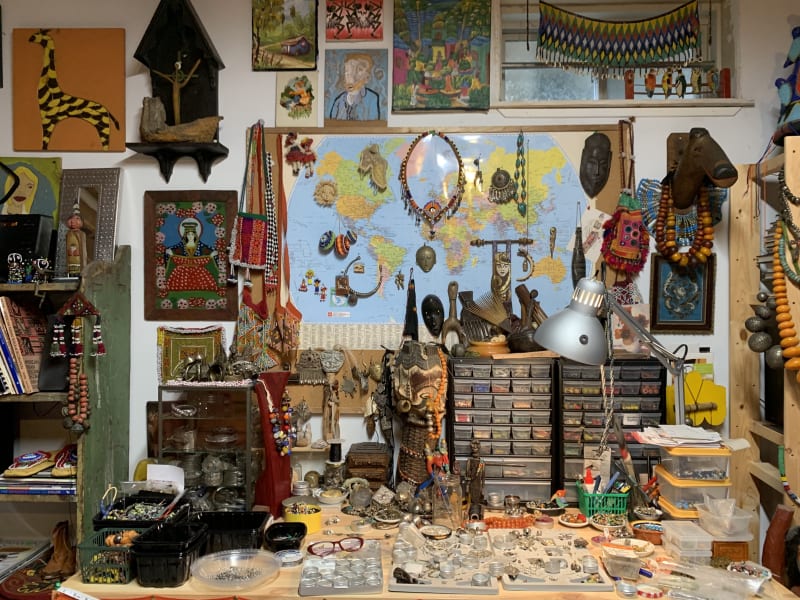 Kim will be sharing her work and her studio with guests virtually this year. To experience Kim's Virtual Studio Tour come back to this page in September.
Contact Kimberley
If you would like to find out more about Kimberley's studio, purchase a piece of work, or request a custom commission piece of jewellery, contact Kim directly through her facebook page, or by email. You can shop for Kim's designs virtually by visiting her Etsy store.
www.etsy.com/ca/shop/kimpricejewellery
facebook.com/KIMBERLEYPRICEJEWELLERY/ 
kimsbeadwork@gmail.com