Jeannine Rosenberg
Jeannine Rosenberg's jewellery is irregular, asymmetrical, and truly unique. Just as no two stones are alike no two pieces of Jeannine's work are alike.
ABOUT THE ARTIST
Jeannine Rosenberg grew up surrounded by fabulous geology, landscapes and colour. An avid collector of rocks, shells and beads, she has always known that she was going to make jewellery.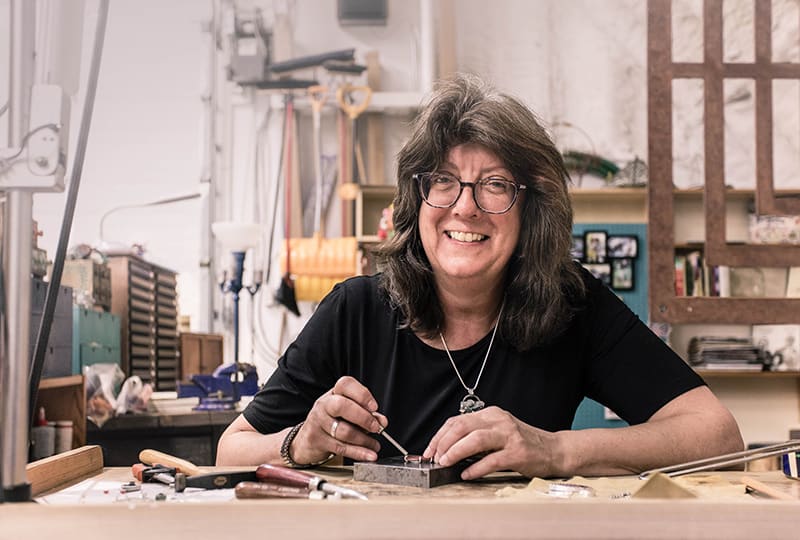 Along the way Jeannine tried ceramics, basketry, glassblowing, weaving and stained glass but in the 70's, when she was a teenager, she had the opportunity to spend some time with a generous and VERY patient non-native jeweller who taught her about how to join silver and stones and make them sing.
Decades later Jeannine picked up a torch again and has never looked back.
Jeannine been blessed to be able to take courses at the Idyllwild School of Arts in California with Michael Kabotie (Navajo Overlay) and Richard Tsosie (Hopi Inlay).
In addition to that she has also been able to take classes from the amazing and wonderfully talented jeweller Marilynn Nicholson who runs The Taos School of Metalsmithing and Lapidary Design. "I am deeply grateful for what I learned from these people".
Jeannine could spend all day every day working with the materials she has collected over her lifetime. She's a wee bit of a hoarder (as I suspect all people who work with their hands are right?)
Walking along a road or pathway Jeannine will look down for rocks or interesting found objects and right now she seems to love fossilized dinosaur bone for no other reason than it has survived and now she can celebrate it with silver.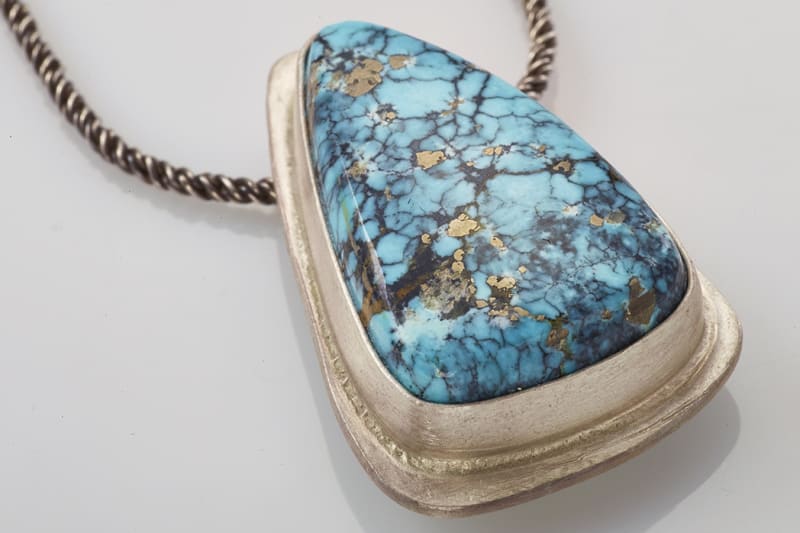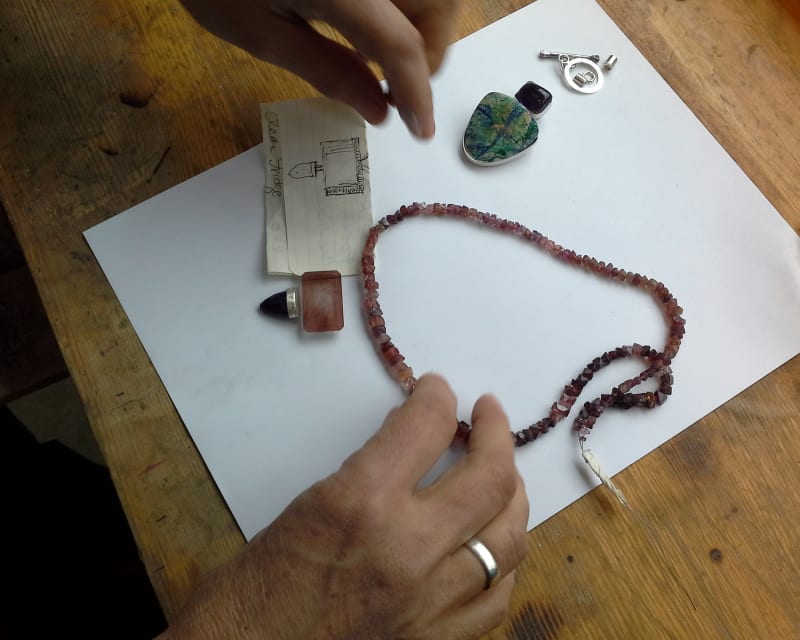 Jeannine will be sharing her work and her studio with guests virtually this year. To experience Jeannine's Virtual Studio Tour come back to this page in September.
Contact Jeannine
To learn more about Jeannine's Goodwood jewellery studio, purchase a piece of work, or request a custom piece, contact Jeannine directly through her website or by email.
Previous
Page 1 of 2
Next