Gretel Boose
Sculptor Gretel Boose creates extraordinarily stunning – and often whimsical – ceramic figures using a mixture of pinching, slab and coil techniques.
ABOUT THE ARTIST
Gretel uses a mixture of pinch and coil techniques to create stunning ceramic sculptures layered with textures and colours, often assembled with other materials.
I was born and raised in Germany. My curiosity about the human body, mind, and spirit brought me to study Naturopathic Medicine and Yoga. At the same time, I joined local artists' groups and was greatly inspired, painting side by side with artist friends, learning about many different approaches.

In 1995 I immigrated to British Columbia, Canada, where I discovered my love for three-dimensional works, with the focus on woodcarvings.
I relocated to Ontario in 2000 and found my new home in the Uxbridge area, where I quickly connected to its vibrant arts community and ever since have been involved in The Uxbridge Celebration of the Arts and The Uxbridge Studio.  
Captured by the immediate responsiveness of clay and its infinite malleability, my focus shifted toward three-dimensional work in ceramic and multimedia in 2004. 
My sculptural work is an attempt to communicate my fascination with human expressions, and the secrets behind the mind and spirit. The stories told by the 'Spiritual Beings' often bring to light the question: "Who are you? And through you, who am I?" In that way, each work becomes a quest. Out of endless possibilities, the inside, in its own time, reveals itself to form the outside.
Working with mud for me is like returning to the original creativity that is inherent in each one of us in different ways. In the silence of my studio, my work evolves spontaneously. Life ceases to be a task and becomes natural and simple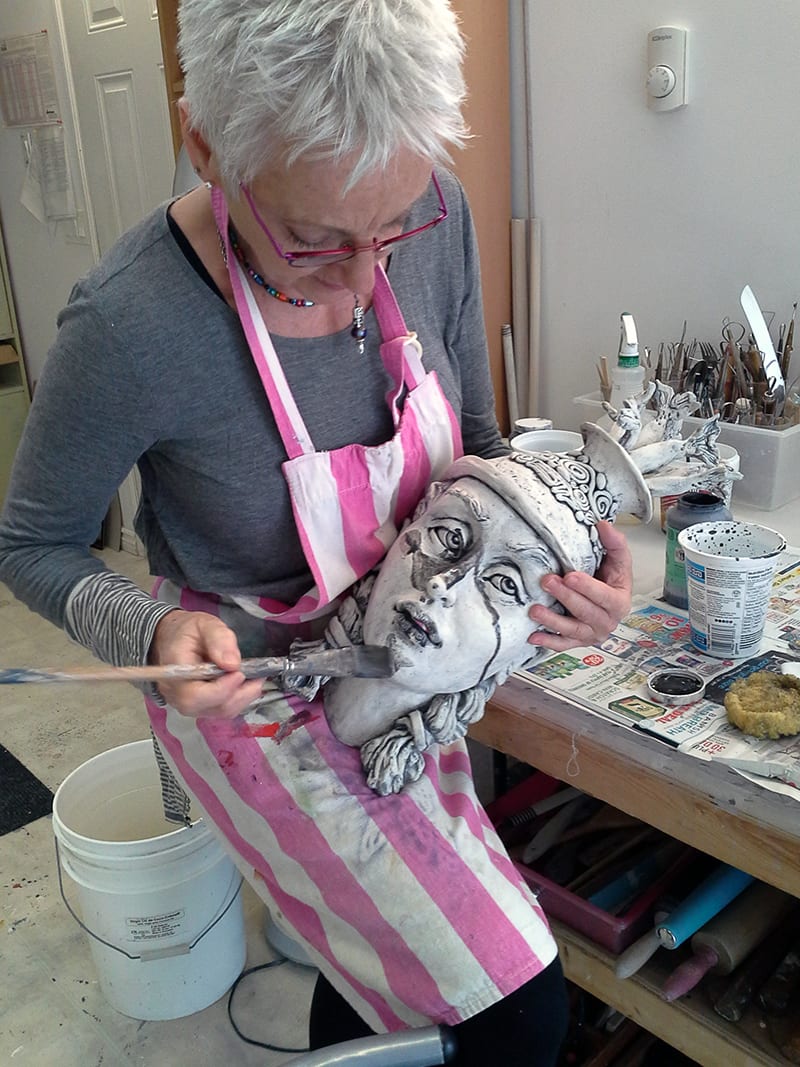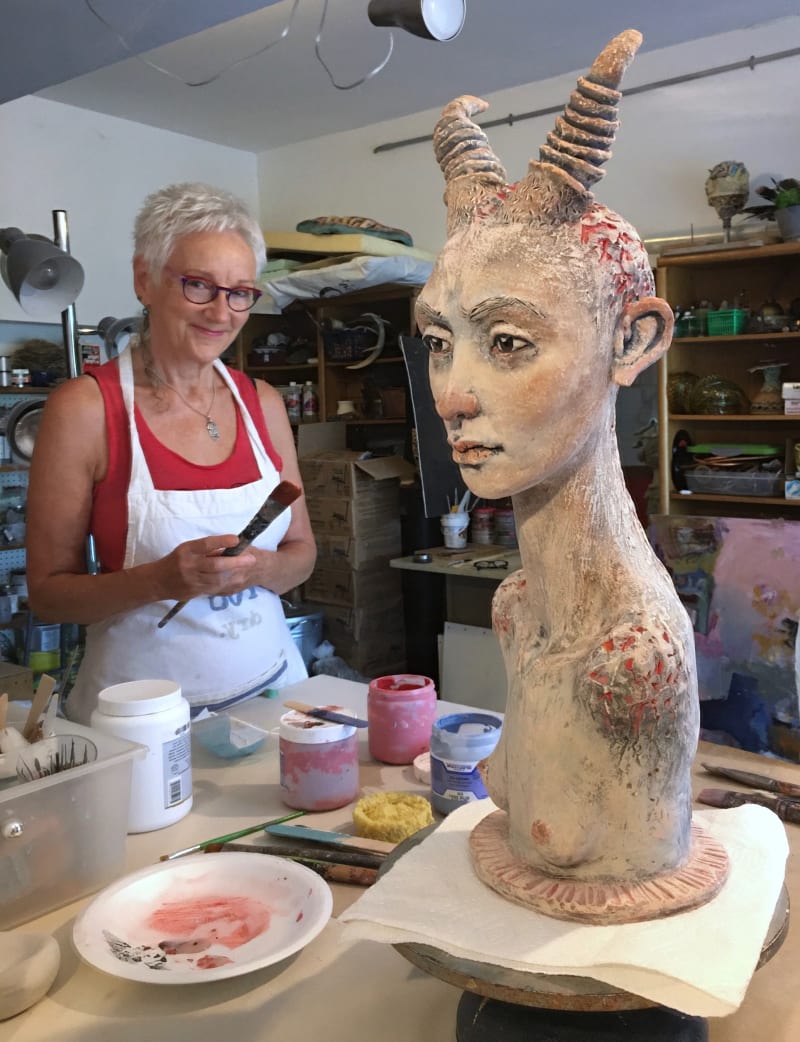 The sun drenched studio gallery of ceramic sculptor Gretel Boose is sure to wow you. A beautiful place to visit to enjoy the work of this talented artist. 
Gretel will be sharing her work and her studio with guests virtually this year. To experience Gretel's Virtual Studio Tour come back to this page in September.
Contact Gretel
To learn more about Gretel's studio, purchase a piece of work, or request a commission, contact Gretel directly through her website, by email, or by giving her a call.