Frank Ditomaso
ABOUT THE ARTIST
Frank Ditomaso retired to the Uxbridge area in 2002 which allowed him to concentrate on furniture making and woodturning. Since then, woodturning has become Frank's primary focus as it allows him a broader range of expression and has become more play than work.
This will be Frank's 7th year on the tour, the first 5 as a guest artist of Francis Muscat and the last two as a site artist.
Frank says "I have always had a great reverence for wood, whether in its natural forest form, a well-made tool, a thoughtful piece of furniture or a beautiful turned object. No man-made object has the feel of wood, nothing gives back the warmth of the hand like wood".
Frank's offerings this year will include functional solid wood and laminated bowls, natural edge and live edge bowls, cremation urns, hollow vessels, lidded boxes, platters, spiral candlesticks, pens and Christmas ornaments.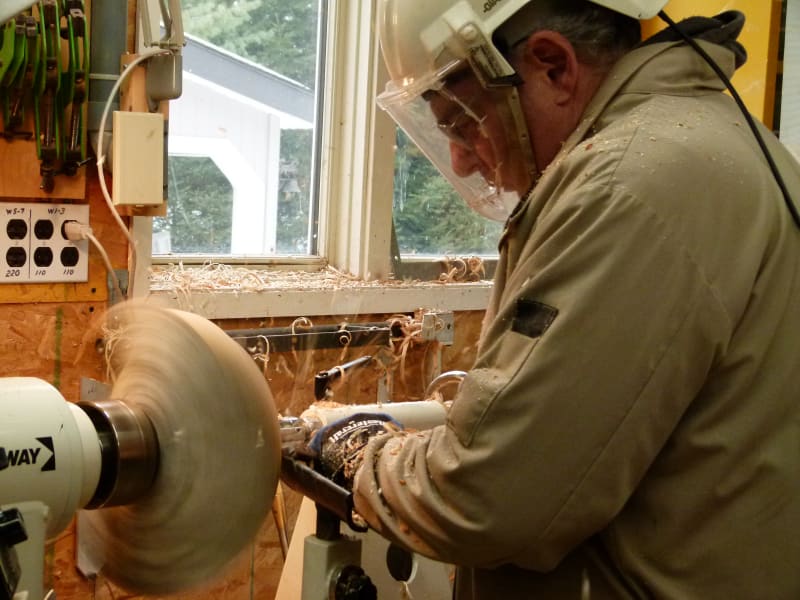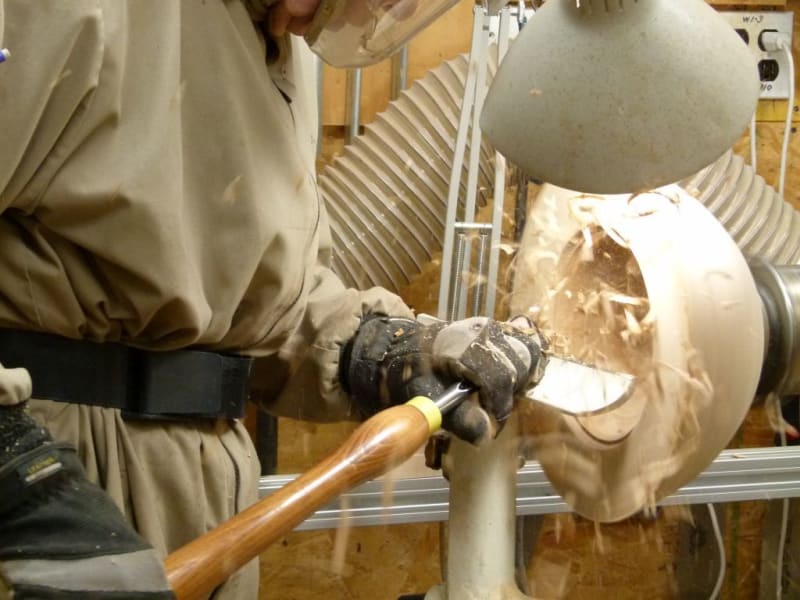 Frank will be sharing his work and his studio with guests virtually this year. To experience Frank's Virtual Studio Tour come back to this page in September.
Contact Frank
To learn more about Frank's woodworking studio, purchase a piece of work, or request a commission, contact Frank directly by email, or by giving him a call.