Erin Le Page
Port Perry artist Erin Le Page will steal your heart away with her beautiful prints portraying touching moments of tenderness and togetherness.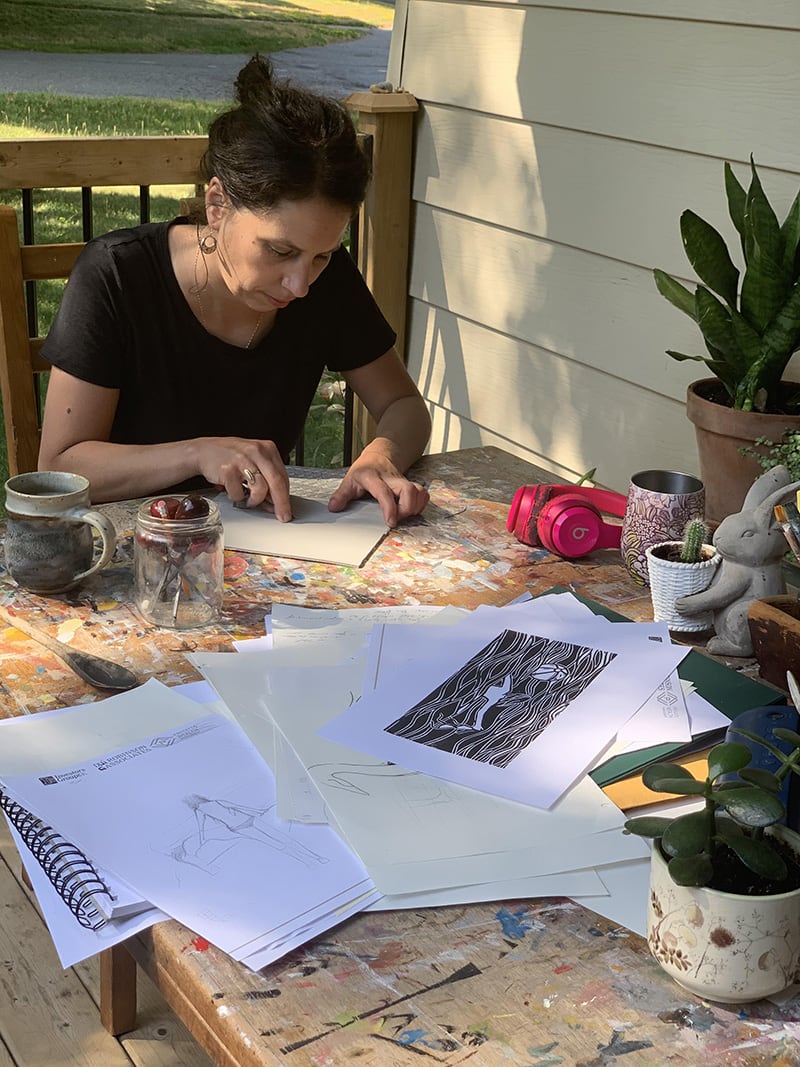 ABOUT THE ARTIST
Erin Le Page is a visual artist whose primary focus is printmaking.
Originally from Ottawa, she is a graduate of Fanshawe College's fine art program. Erin now resides in Port Perry with her husband and two children.
For 2020 Erin Le Page will be welcoming guests to view her work in the outdoors area of Anja Kooistra's indoor and outdoor studio/gallery. All tours by appointment only.
CONTACT ERIN TO BOOK YOUR TOUR
To purchase a piece of work, contact Erin directly by email, or by giving her a call.