Audrey Morgan
ABOUT THE ARTIST
My name is Audrey Morgan and I'm honoured to be a part of the Uxbridge Studio Tour 2020. (This marks my 14th year on the tour!).  Just over fifteen years ago, a life-long wish to work with silver was fulfilled when I embarked on my own course of study with some terrific teachers: Beverly Smith, Anne Grotrian @ GBC, Catherine Crowe and Kensington Silver Studio.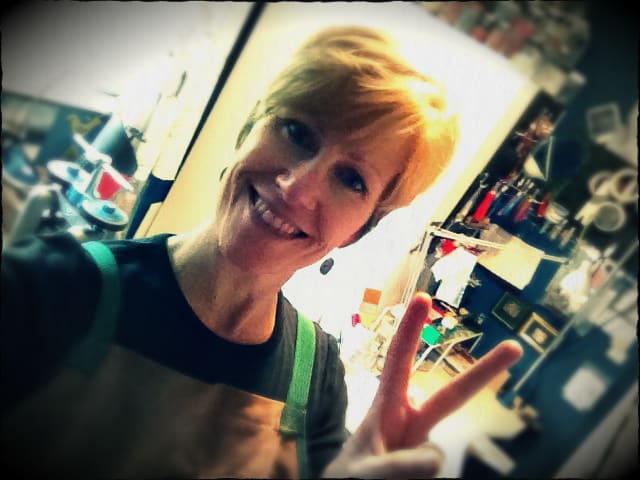 META4 Craft Gallery (Port Perry & Peterborough) continue to provide me with a venue to sell my work, grow as an artist and teach. Jenn, Bonnie & Birgitta: forever grateful to you. 
I'm in awe of the natural world...its colours, patterns, textures — even its 'flaws'. My work strives to convey the beauty I see in nature. Sterling, copper & gemstones are my materials of choice. 
Etching, forging, milling and fabricating are my favoured techniques. I'm thrilled when what I offer speaks to something in another. Ultimately, I create to forge connections. 
As I write this — in the midst of C-19 — I wonder what the tour will 'look like'. 
Whether we are in the studio or virtual, I hope you join us to experience the outstanding work of all the artists on one of the best studio tours I know.  Fly by. Say 'hi'.
Audrey will be sharing her work and her studio with guests virtually this year. To experience Audrey's Virtual Studio Tour come back to this page in September.
Contact Audrey
To learn more about Audrey's studio, purchase a piece of work, or request a custom piece of jewellery contact Audrey directly through her website or by email.