Annabelle Murray
The colourful, textured artwork of Annabelle Murray is very much influenced by her graphic design background and love for the outdoors.
ABOUT THE ARTIST
Annabelle Jane Murray is an artist residing in Uxbridge, Ontario. Born in 1961 in London, England, Annabelle moved to Canada as a young child. She grew up in the Montreal area before heading to Ontario to complete a B.A. at Queen's University in Kingston, and numerous courses in graphic design at George Brown College.
Annabelle's early career as a book designer in the Toronto publishing industry gave her an appreciation for colour and design.
Annabelle was also involved in the production of a number of music videos gaining regular rotation on MuchMusic in the 1980's.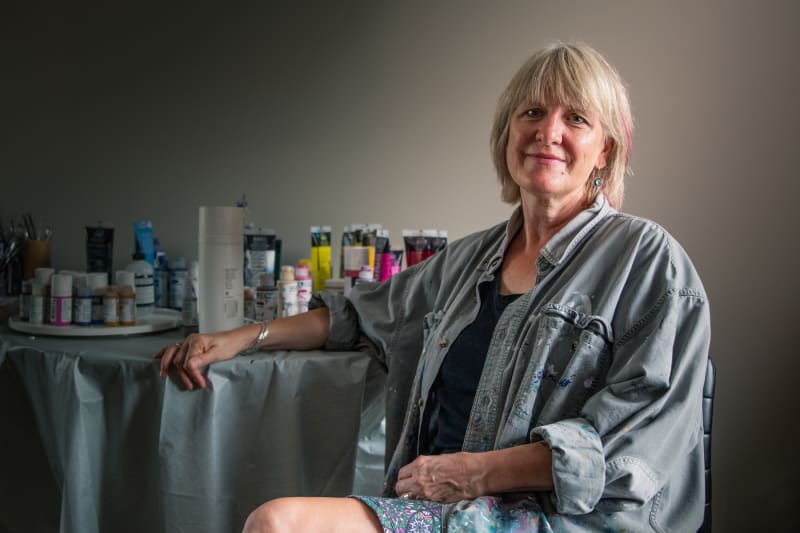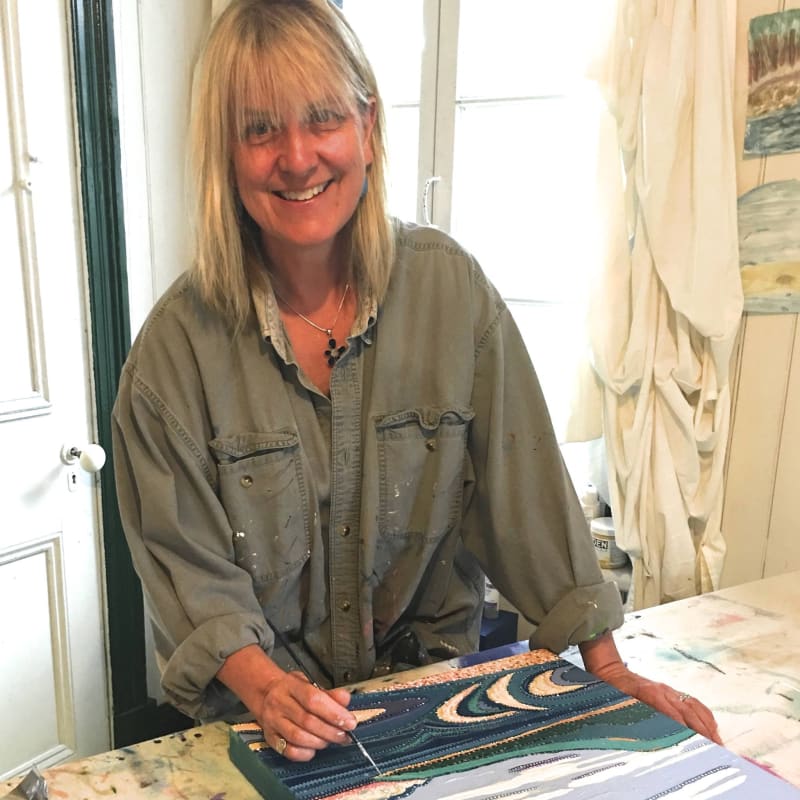 She started playing with paint in 2009. Her colourful, textured work is very much influenced by her graphic design background.
She is also a poet and has published two chapbooks of poetry. Some of her earlier work include poetry as an additional layer to the work. Her pieces are often loaded with hundreds of dots to render the tiniest details of nature. The final painting is a portal into the beauty of the natural world.
Annabelle has been showing her work since 2011, and over the years has won prizes for both her poetry and her paintings. Over 50 pieces of her work were exhibited at a solo exhibition at the Kent Farndale Gallery in Port Perry over the summer of 2015. Annabelle has also been a frequent guest on the Lake Scugog Studio Tour, Durham West Studio Tour, Uxbridge Studio Tour, and most recently on the Victoria County Studio Tour.
In addition to her original artwork, all of her work is available in fine art cards and prints. To see Annabelle's work, please visit her website at www.annabellejanemurray.com.
Annabelle will be sharing her work and her studio with guests virtually this year. To experience Annabelle's Virtual Studio Tour come back to this page in September.
See Annabelle's work in person at The Second Wedge Brewing Company.
Contact Annabelle
If you would like to purchase a piece of her work, contact Annabelle directly through her website, or give her a call.